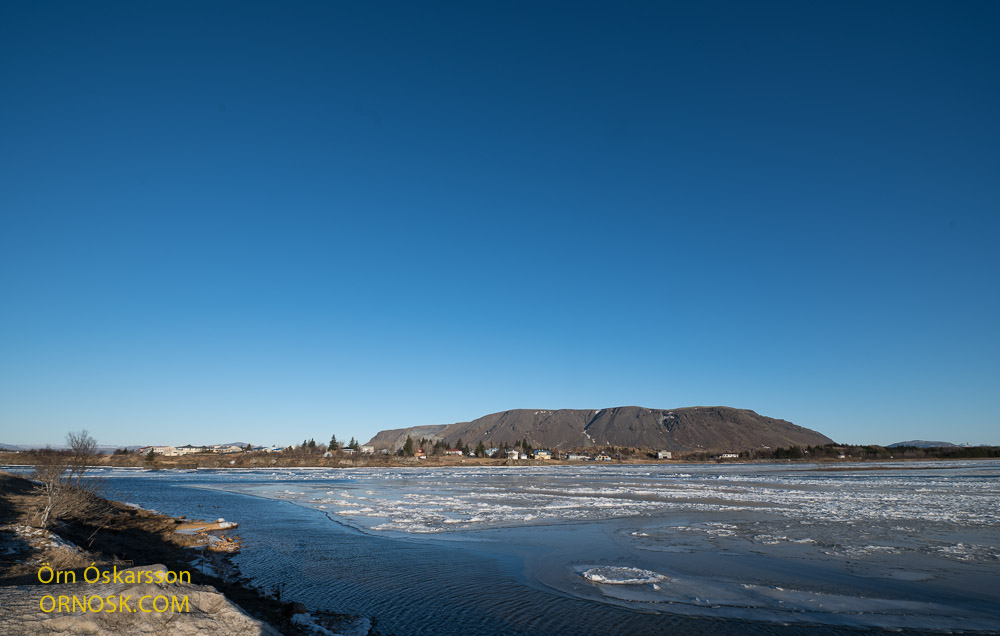 After a fairly mild February it has in the last ten days  become freezing cold again. We are now in the middle of March so we have already started looking forward to spring. But no such thing in the forecasts. The cold air that engulfs us now comes straight from the North Pole, flooding down the Atlantic between Greenland and Norway, with Iceland in the middle. An air mass like this contains very cold and dry air. In the South of Iceland we have beautiful clear skies with considerable wind and temperatures well below zero. Because of the cold there is hardly a cloud to be seen and the sky is bright and blue. The frost has been between -2°C to -13°C most days. Here in Selfoss it has gone down to -15°C but in the North -25°C. And with the wind it feels much colder.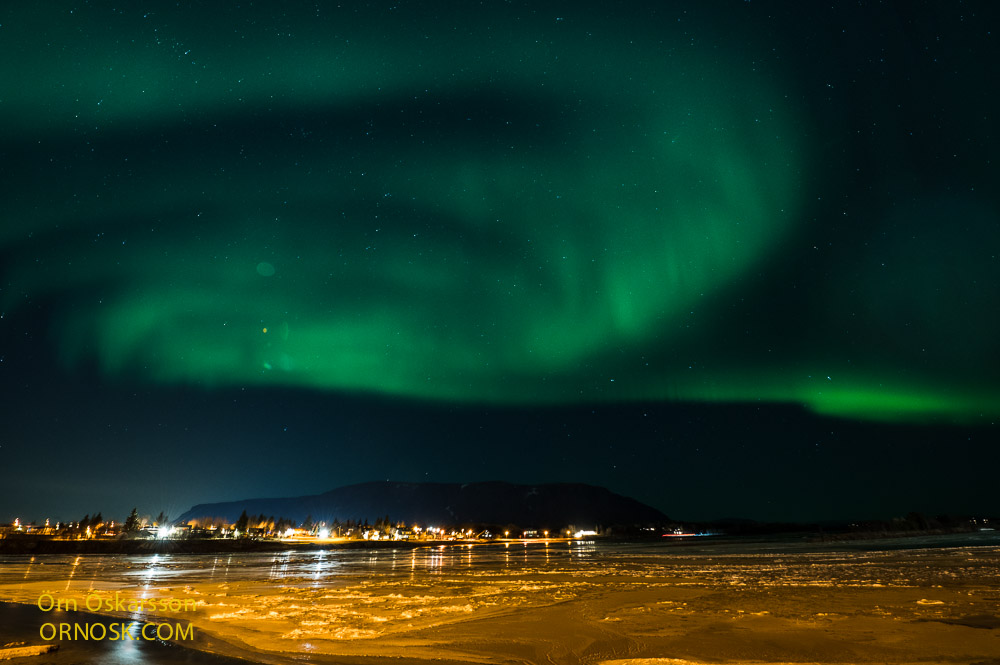 There has been quite a lot of solar activity lately with the Northern Lights dancing in the sky every night here in the south of Iceland. Since the sky is clear and no clouds conditions for experiencing and enjoying Aurora Borealis have been excellent, not to mention photographing. It is quite a challenge to capture the Northern Lights on camera in -10°C like yesterday evening when it was also windy. After 30 minutes outside your nose and fingers are frozen to the bone but of course it was worth it.
Similar weather is predicted in the coming weeks.