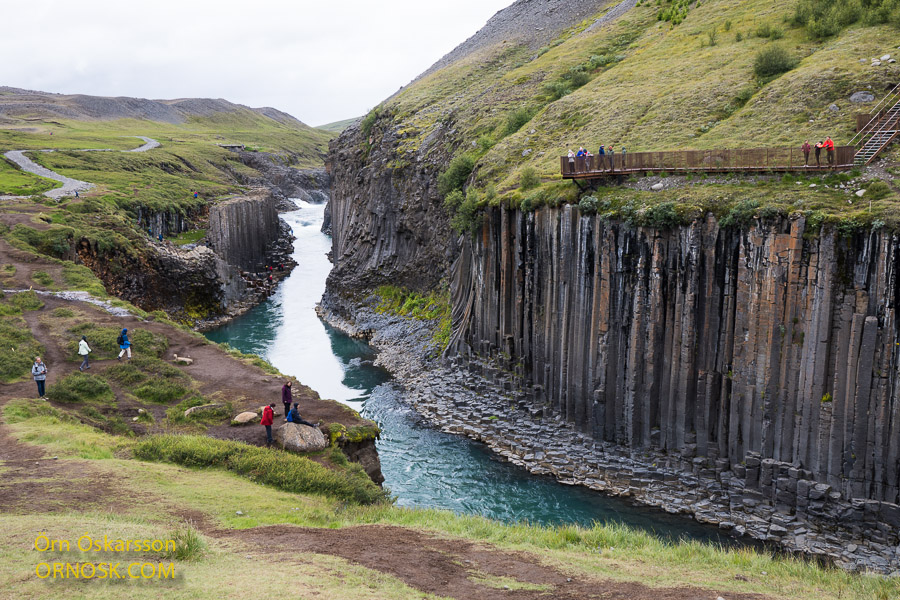 In Stuðlagil Canyon you can see one of Iceland's largest and most beautiful collection of basalt columns. The canyon is in Jökuldalur, or Glacial Valley, in East Iceland. The drive from Egilsstaðir takes about one hour. The canyon is about 500 m long, with basalt columns of about 20-30 m on both sides of the river.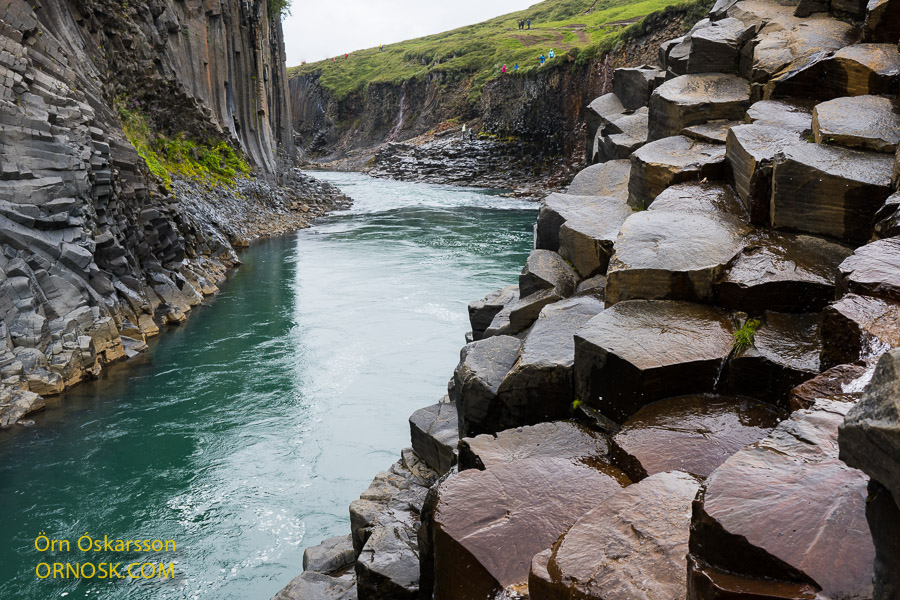 The longest river in Iceland, Jökulsá á Dal, also called Jökla, runs through the canyon. After the hydroelectric plant at Kárahnjúkar was built in 2007 there is less water in the river. The result is that more of the basalt formations in Stuðlagil Canyon have become visible making the site a very popular scenic attraction.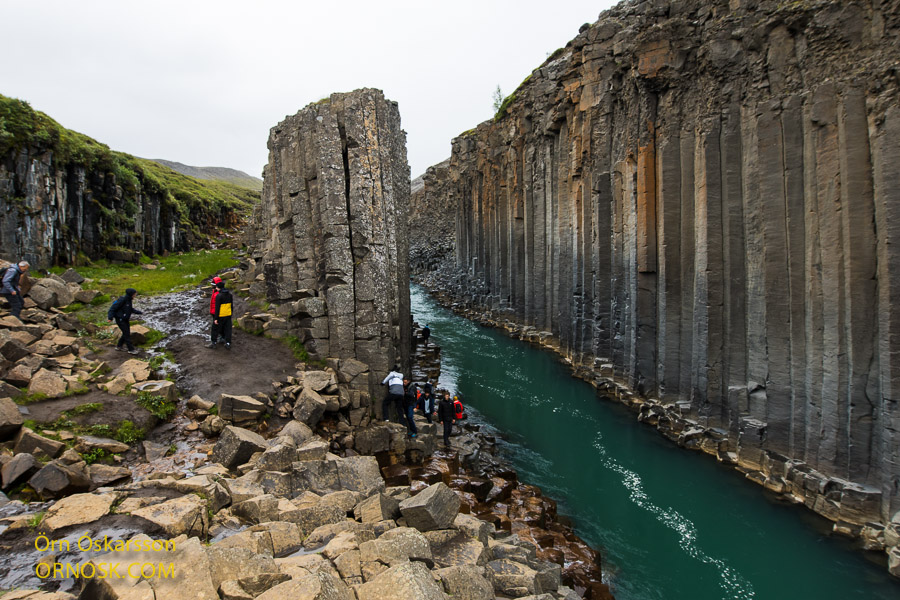 Stuðlagil Canyon is a place worth visiting. The hike from the east side takes less than 30 minutes (one way) if you drive over the bridge along a dirt road to the new parking area. Visiting the canyon from the west side does not involve a hike. There you go down the canyon by a steep stairway, about 200 steps, leading down to the river. We recommend going from the east side and taking the path although that takes up more of your time. There is more to see from there.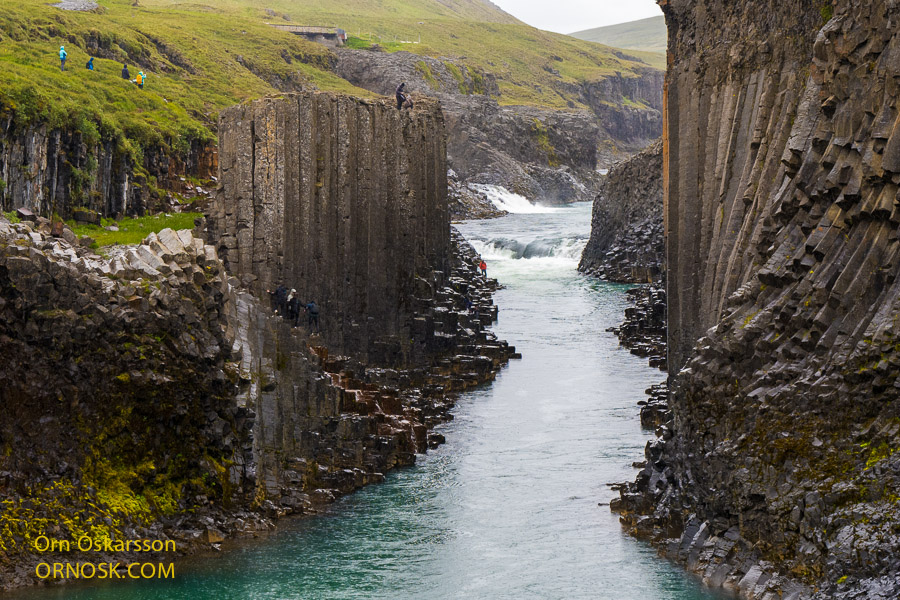 The canyon Stuðlagil has become a popular scenic attraction in the last decade.