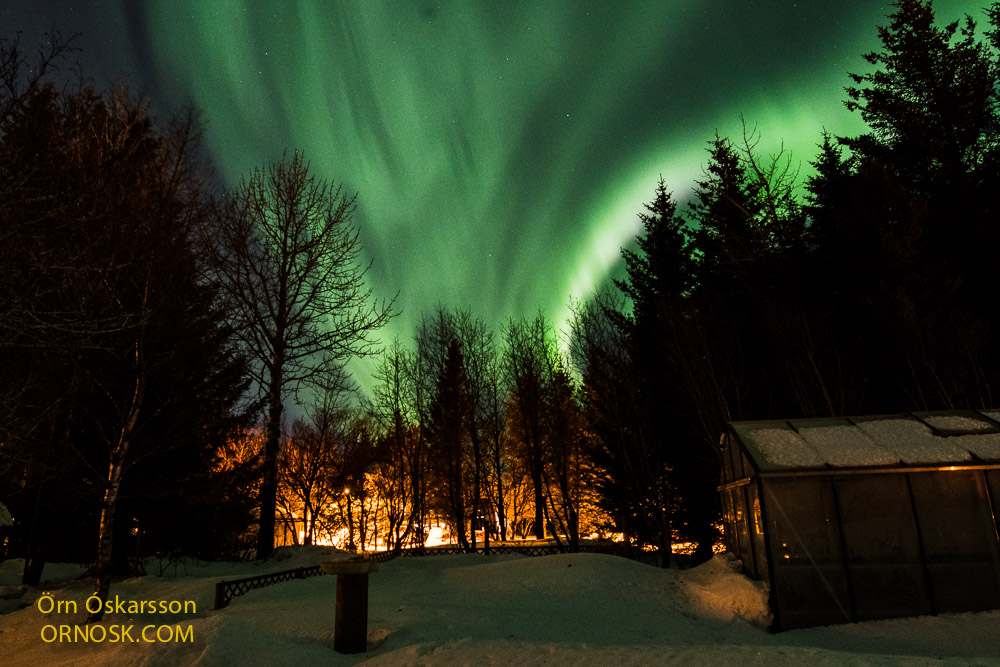 Seldom has the sky been so brightly lit up with Northern Lights than last night. It was ablaze and just like we remember it from when we were children. There has been a lot of Northern Lights activity this winter which will continue for the next two years according to forecasts.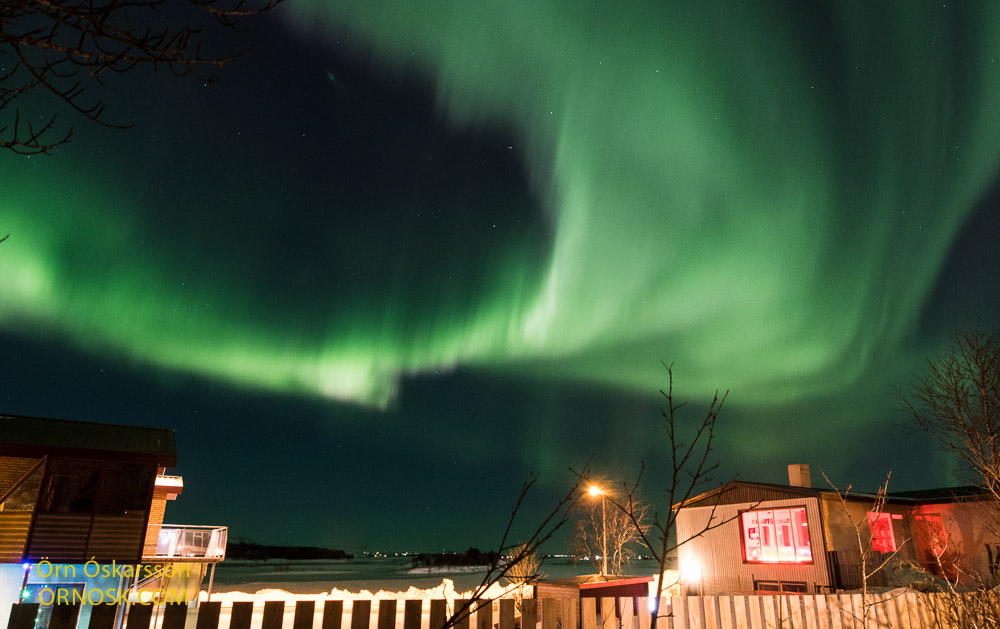 Solar activity increased last year and will be at a peak in two years time.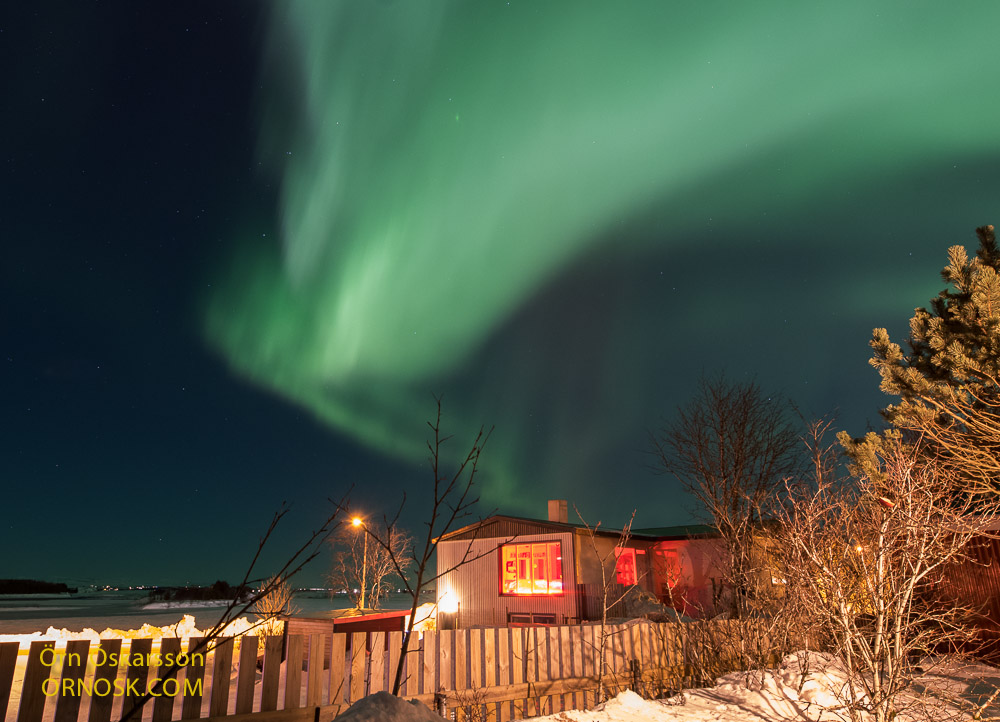 And again the pictures say more than words although they can never convey the feelings you experience seeing the Norhern Lights dancing in the night sky with your own eyes.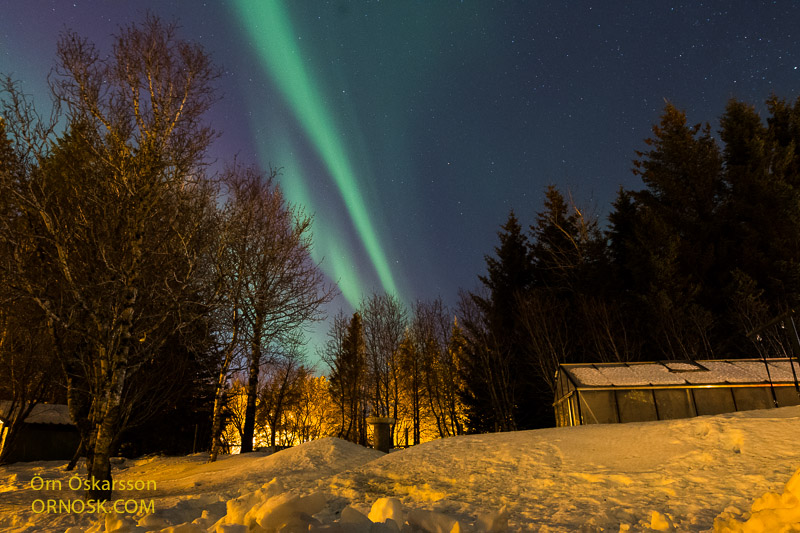 Pictures taken in the garden last night, – 15°C.