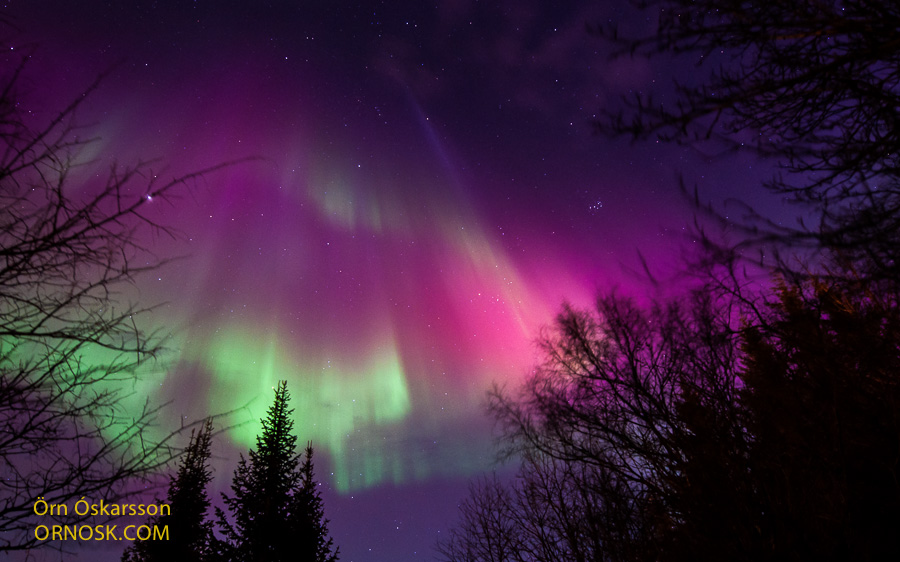 Normally, the Northern Lights are greenish in colour. Other colour variations from pink, to purple and red and blue can sometimes be seen but are not as common.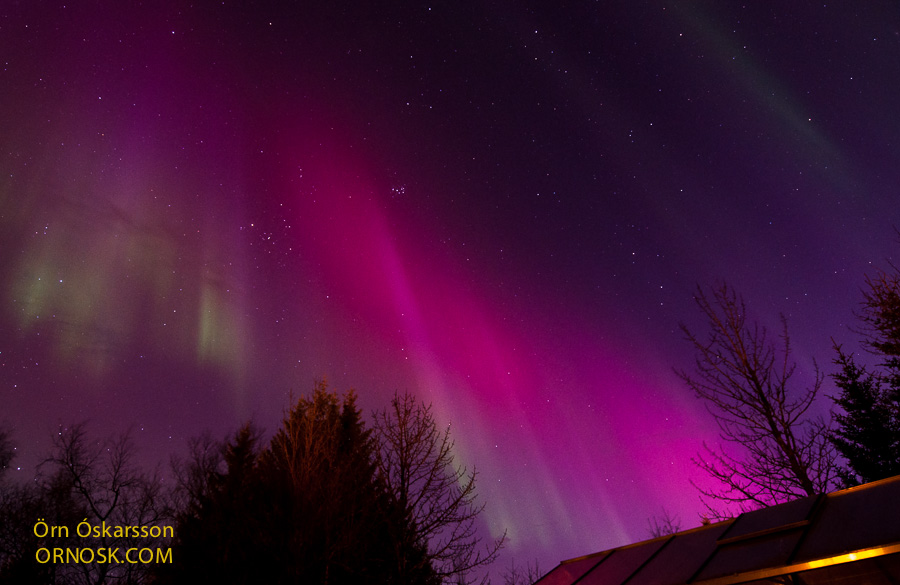 In the TV series Fortitude, season 2, filmed in Iceland, red Northern Lights adorn the night sky. These are, alas, not real thing and probably made with the help of computers.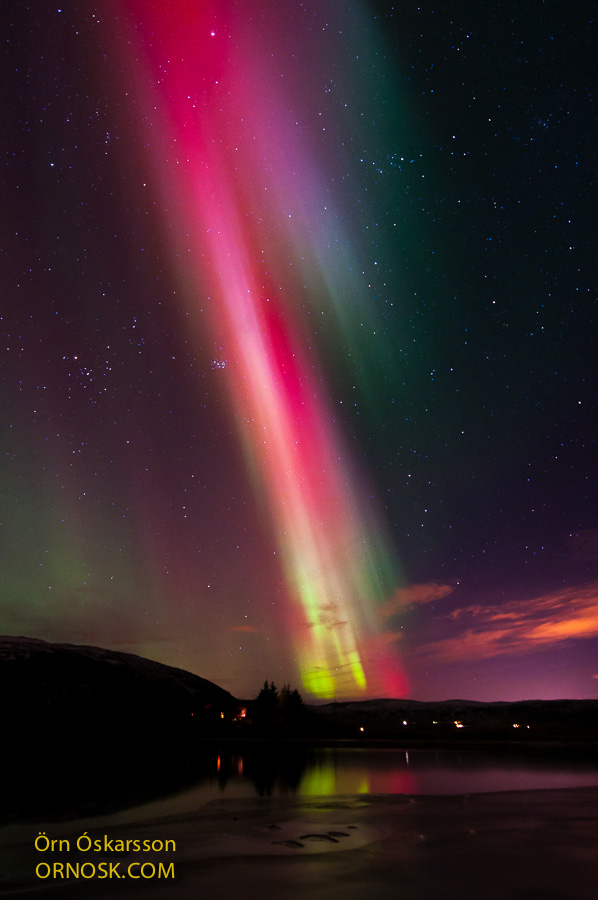 Red Northern Lights are actually very rare and I have never seen anything like the ones in the TV series. Reds with a mix of green are more the real thing.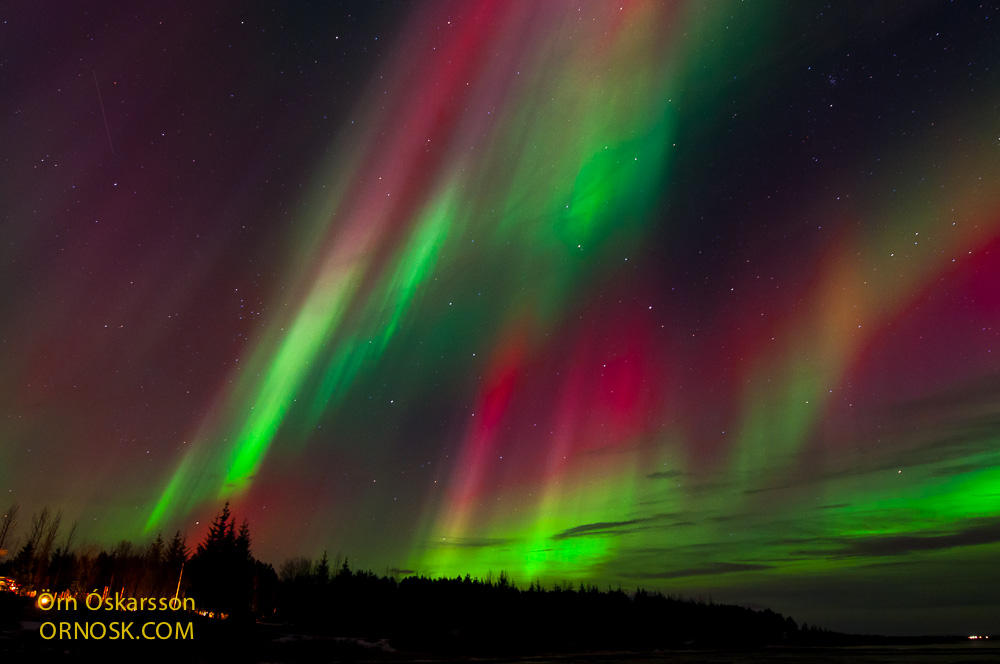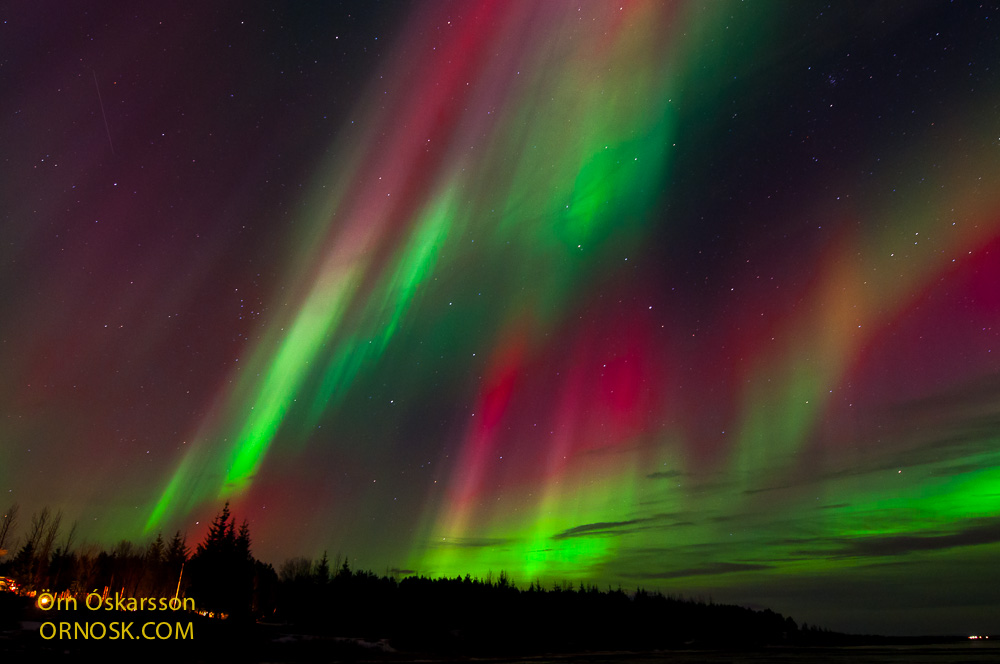 On February 27, 2014, Northern Lights in red and purple colours, mixed with the normal green, lit up the sky in Selfoss. That incredible  evening  I caught a lot of photos in my  garden.