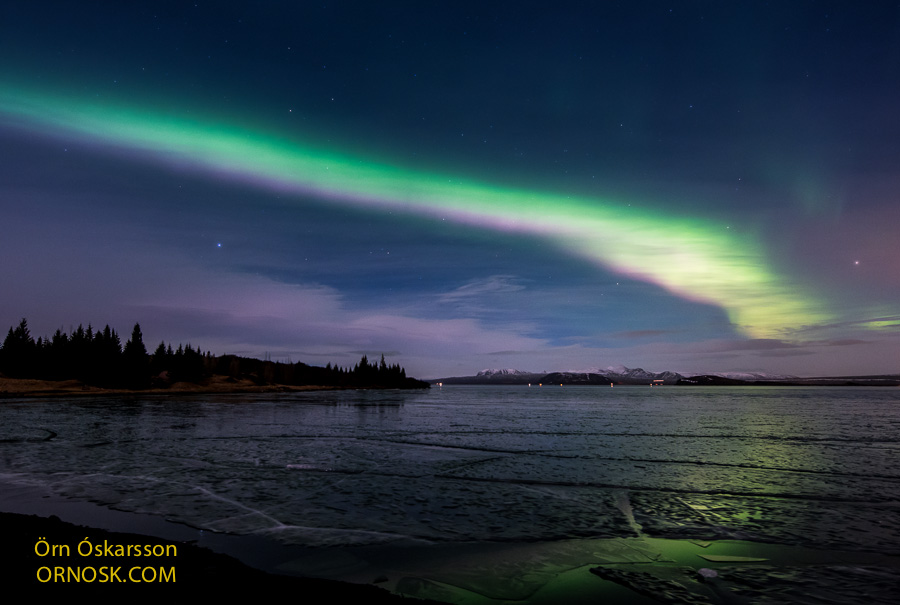 There has been a peak in solar activity in the last few days but cloudy skies here in the South have often prevented us from seeing them clearly and photographing them.  The North of the country, however, has enjoyed clearer skies and some magnificent shows of Aurora Borealis.
These photos were taken by Lake Þingvallavatn a few days ago when the the clouds gave way to the Northern Lights. Its colours were reflected in the frozen lake and the moon lit up the scenery.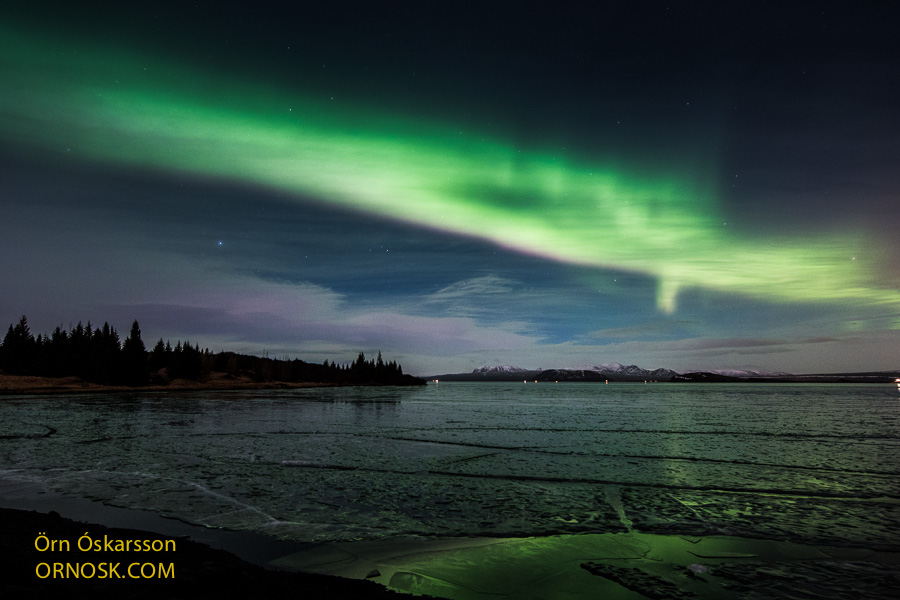 A few nights ago we had some strong Northern Lights in green and beautiful red to pink colours. They could be seen dancing across the sky over Selfoss despite the lights from town.