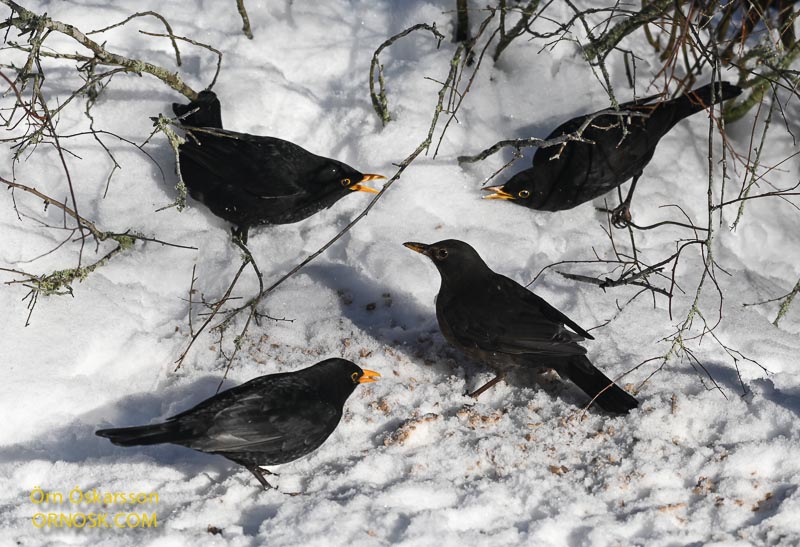 The Blackbirds started singing for the females in the morning twilight last week, despite the frost and snow. The days are getting longer and it is quite obvious that it is the light that affects their hormones, not the temperature.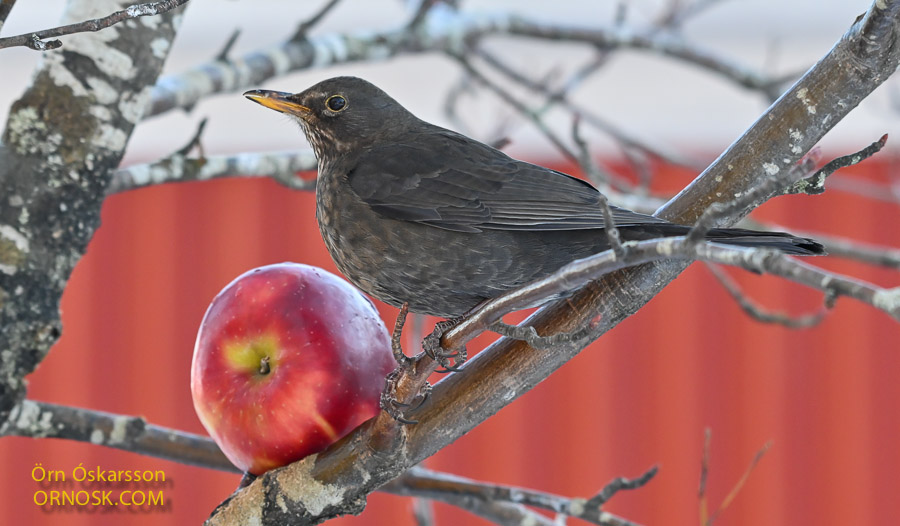 Last night the frost went down to – 18° and up to about 20 Blackbirds came to the feed trays. There was a lot of commotion and fierceness, as they fought to catch the females' attention.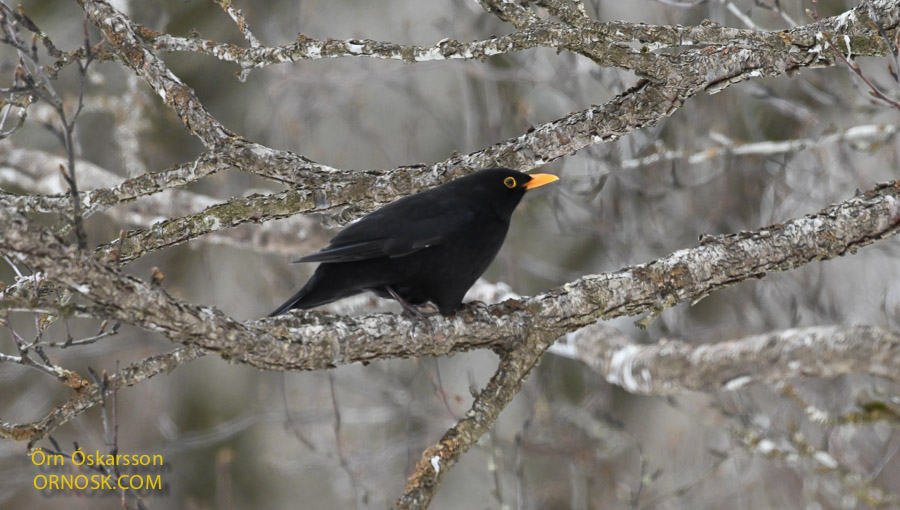 The Blackbirds usually start breeding in Selfoss in the end of March or beginning of April. It is common for them to breed up to four times during the summer.