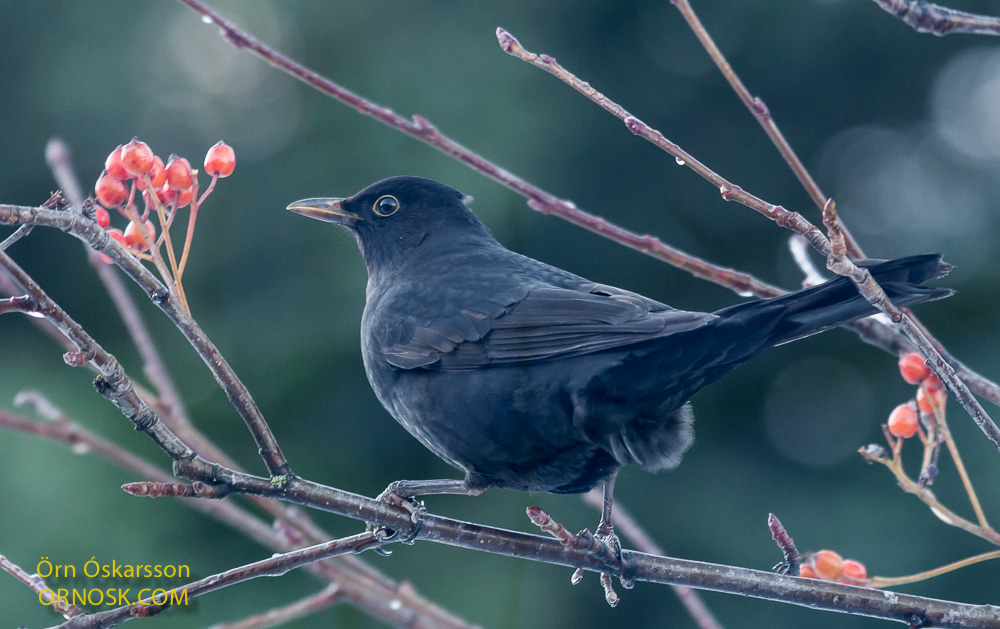 Today eight Blackbirds were in the garden hopping around in the leaves looking for food or picking berries from trees and shrubs. They seem to know of the frost and snow predicted in the next few days.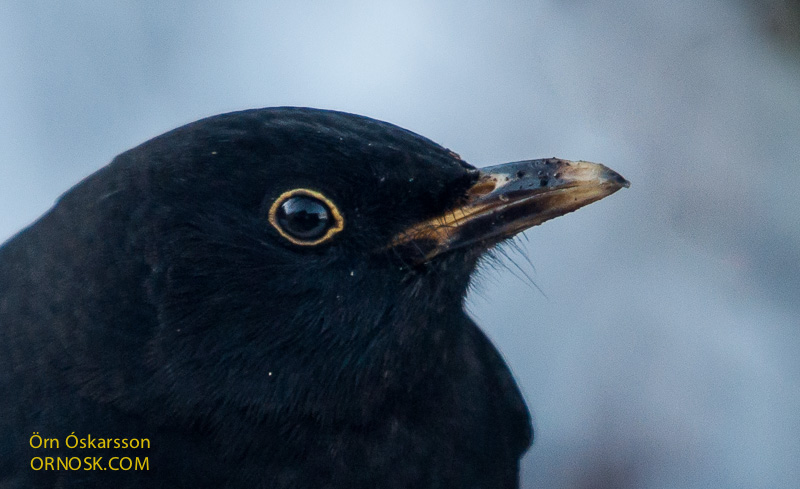 Blackbirds are becoming more and more noticeable in Iceland. They started breeding in Reykjavík in 1991 but in the last few years they have spread around the country and now they breed in many places.
In Selfoss breeding was confirmed three years ago and their numbers are growing.