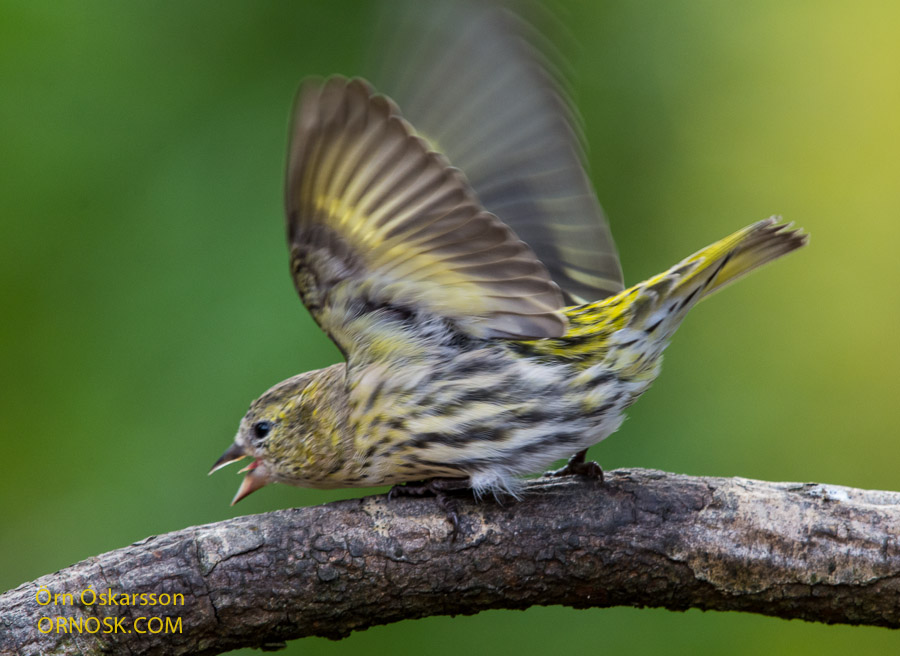 The Siskin is a favoured guest in our garden. It is rather rare here although a frequent vagrant in Iceland. In the last few years they have come here in the spring and autumn, usually one or two birds, staying only for a few days. The Siskin may have started breeding regularly in the fast growing Icelandic forests but records are limited.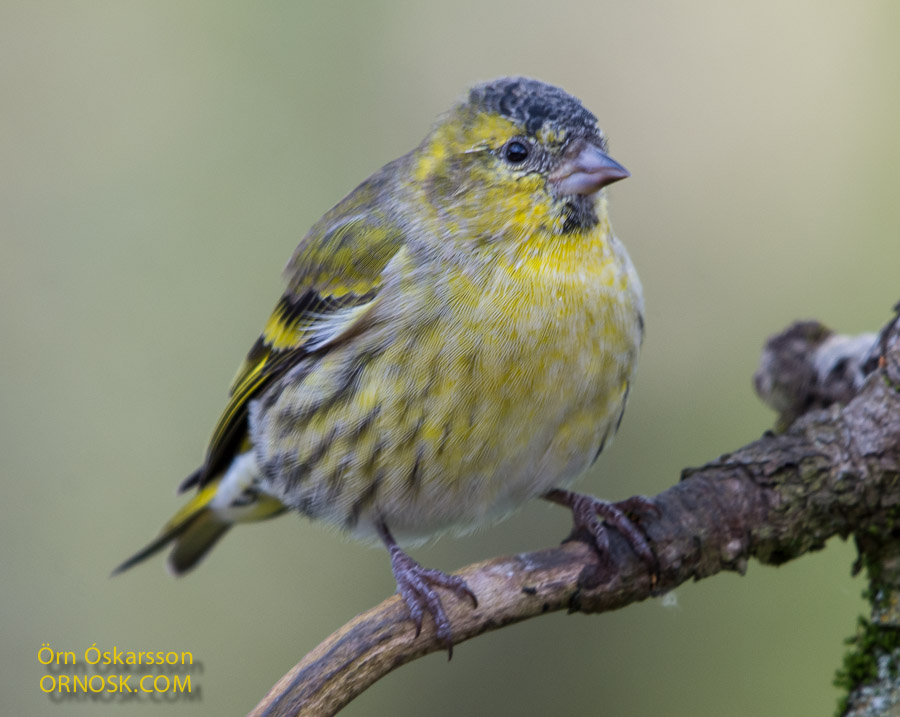 The Siskin stands out among the Redpolls on our feeders in their beautiful yellow and grey colours. The male is more prominent as the yellow colours contrast with the black.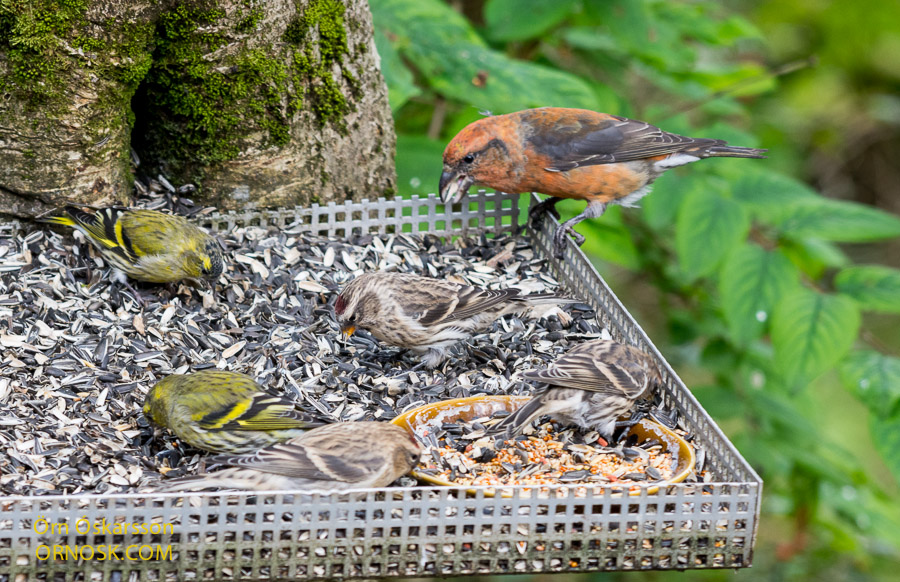 For a week now three have been visiting. Whether they plan to stay for the winter remains to be seen but we make the most of their stay and watch them as they mingle with Redpolls and Crossbills. Their stay will most likely be temporary, our garden only a stopover before they leave for warmer climates.