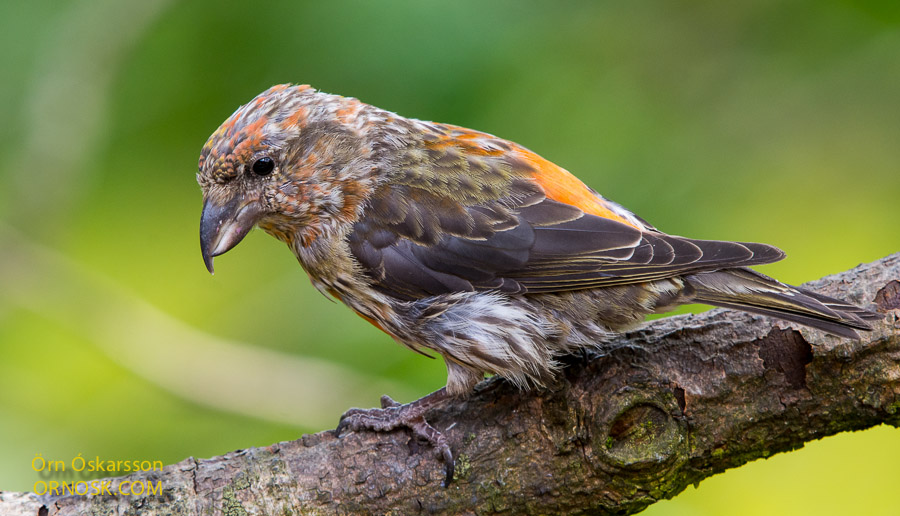 Through the summer we have put out feed for the birds, sunflower seed. In the end of May a Common Crossbill appeared with a few chicks, a male with its offsprings. In June the number of chicks multiplied and for a time there were two males with no less than sixteen baby chicks on the feeding tray.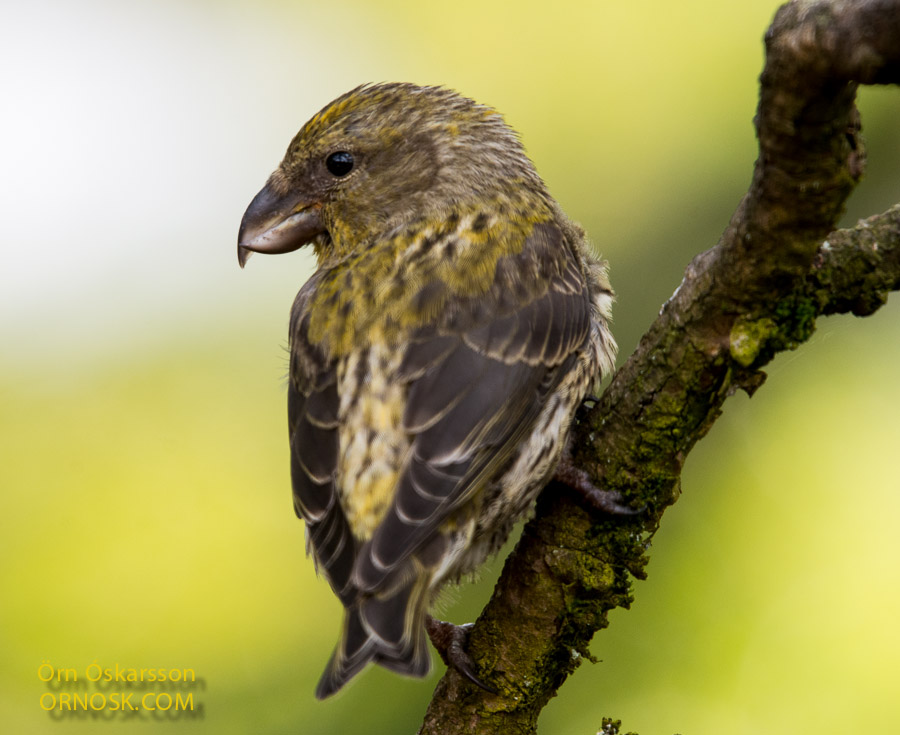 Later the males disappeared leaving the chicks here on their own. They have been here the whole summer, often five to six of them but now they are eleven.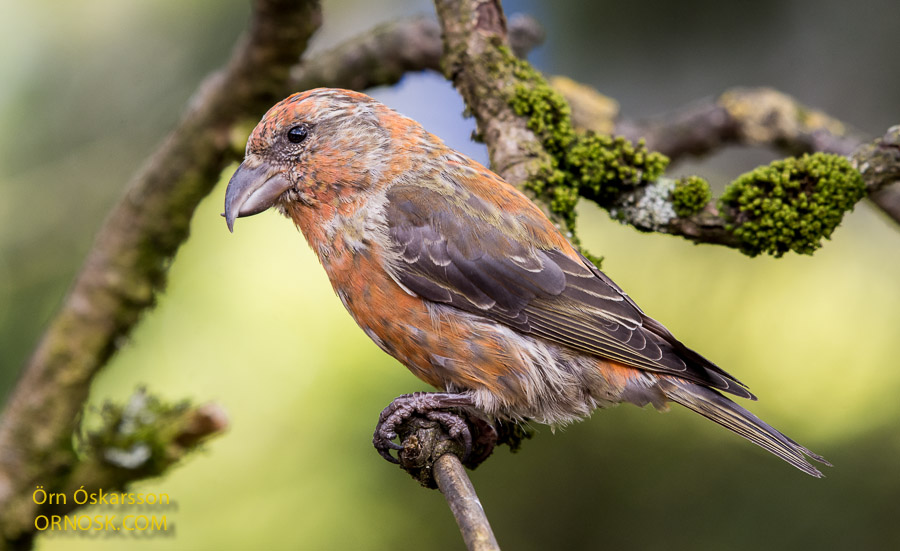 The chicks are becoming more mature and their plumage is taking on the colours of the adults. Reed and yellow orange feathers are appearing. The youngest, however, still hold on to their grey tones.