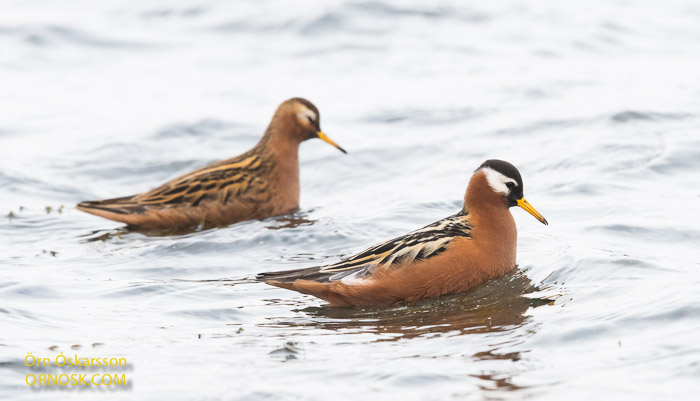 In the last week of May a group of Red Phalaropes were spotted by the southwest coast of Iceland. Sightings of this high Arctic bird are annual by the sea in Iceland but breeding is rare.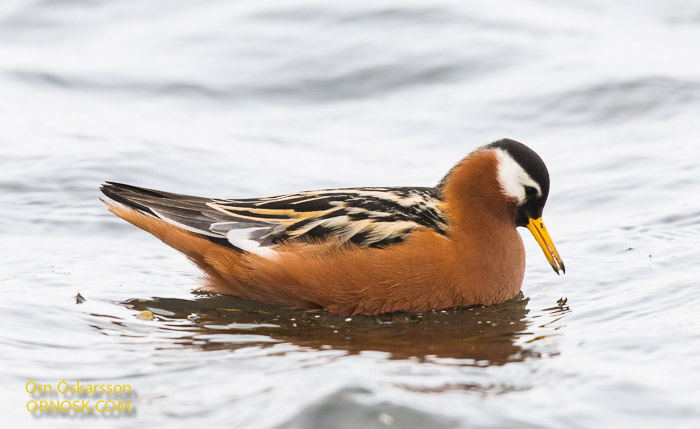 The Red Phalarope is common all around the Arctic where it breeds. It winters at sea in the tropical zone, mostly by the coasts of South America and Africa.  In winter the Red phalarope changes colour and becomes grey and is called Grey phalarope.
In the end of May Red Phalaropes could be seen by the harbour at Eyrarbakki looking for feed.  They were quite tame and probably  not used to the company of men.