Mýtvatn is the place in Iceland where you can expect to see the Gadwall (Anas strepera). They can very often be seen in pairs because they find their mate as early as late autumn and stay together the whole winter.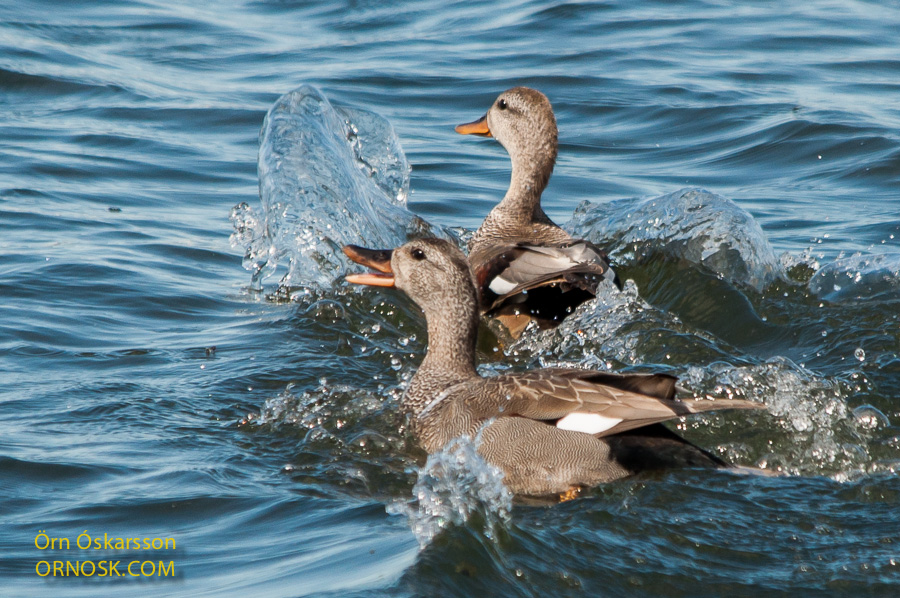 Here we see a male vigorously chasing a  rival away from his mate.
The Gadwall is known for stealing food from other ducks. They are  widespread and increasing in numbers. In Iceland they mainly breed in the North, around Mývatn.