The Gadwall (Anas strepera) is a dabbling duck like the Mallard. It is uncommon in Iceland except around Mývatn in the North. In the winter time and also in the migration time in spring this beautiful duck can sometimes be seen in the South.
The breeding population is estimated around 500 pairs.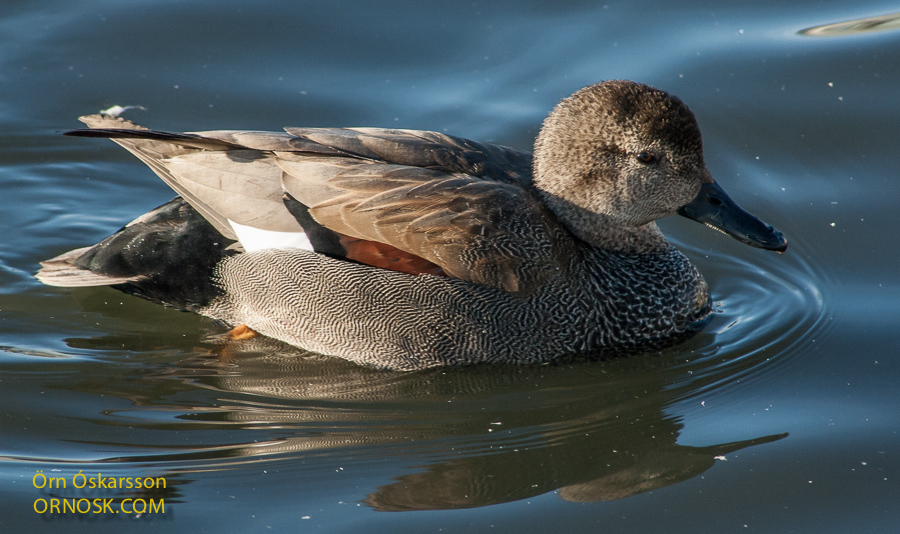 This Gadwall was on the Pond in Reykjavík.