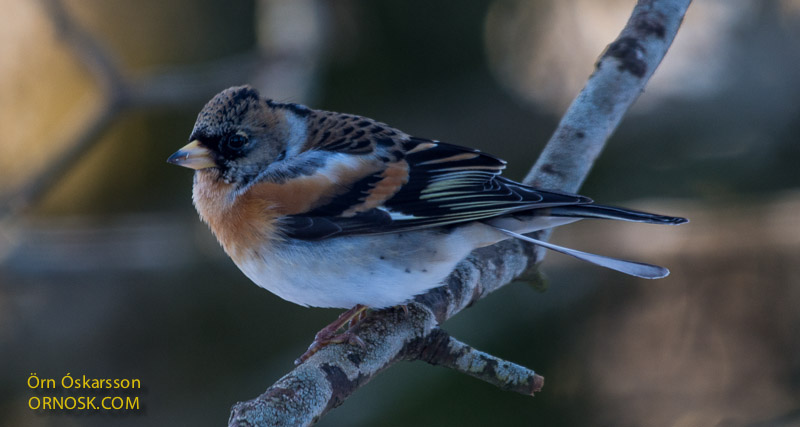 A lone Brambling has been here in the garden all winter long. This male comes here daily and visits the feeding trays. He is very shy and not eager to be photographed. The males are different from the females, see: https://ornosk.com/2014/10/18/a-visitor-in-the-garden/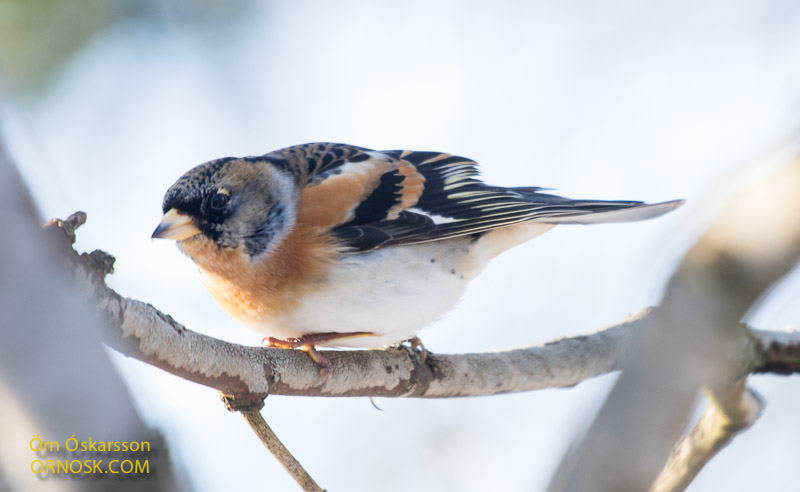 When this male Brambling turned up in the autumn he seemed familiar with surroundings so this could be the one that was spotted singing in and around Selfoss last summer.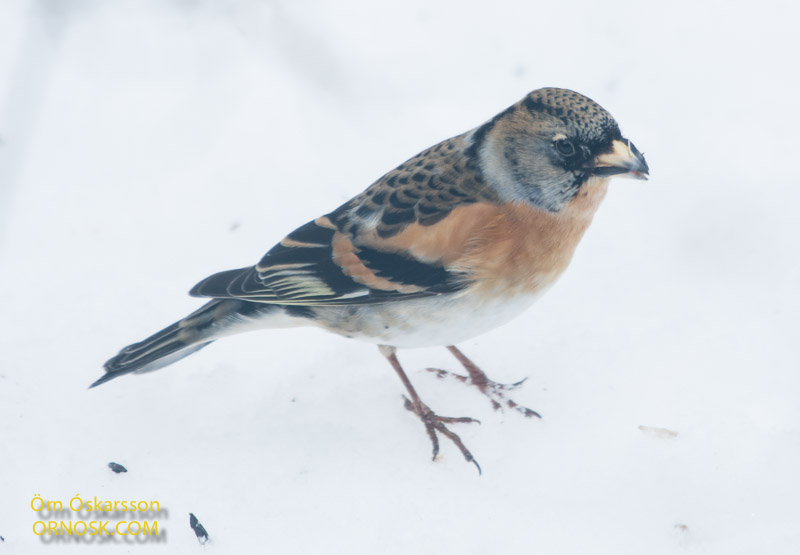 Bramblings are annual guests in Iceland. They come from Scandinavia but do not breed here regularly. Despite a difficult winter, with lots of snow and countless blizzards, this hardy bird has survived.