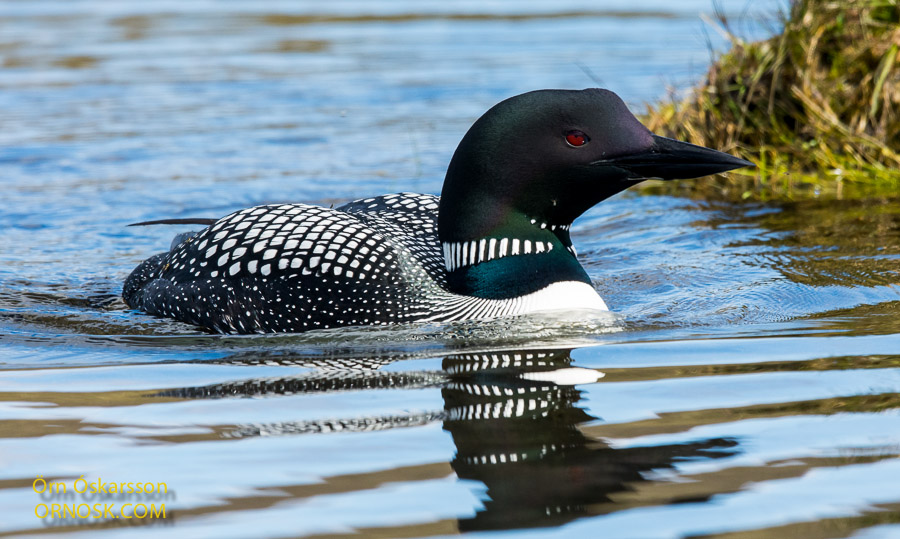 The Great Northern Diver is the king of Icelandic mountain lakes and Veiðivötn in the South Highlands is a perfect place for breeding. The big clear mountain lakes of Veiðivötn provide all it needs. Trout is the Great Northern Diver's favourite food and the lakes are full of fish.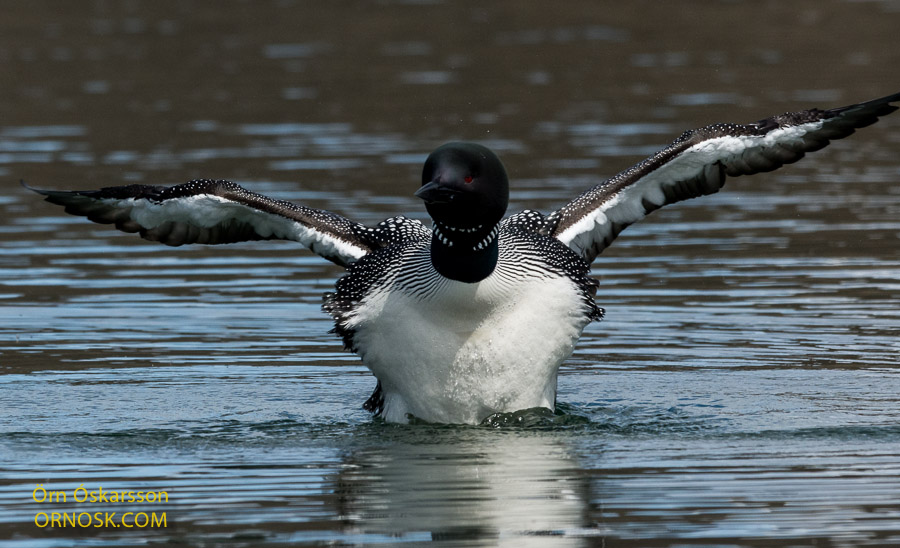 There is just one pair on each lake and the lake is their territory – no visitors allowed in breeding time. They make their nests on islands or islets, often in moss or grass, and the eggs are two.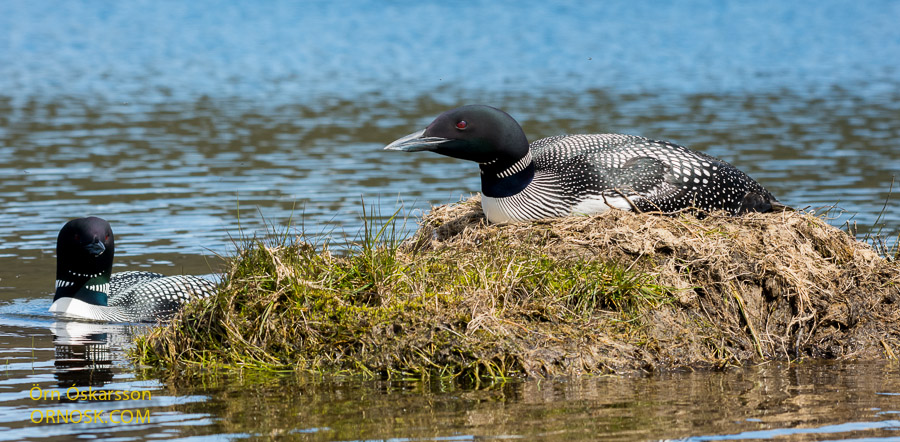 Iceland is the only breeding place of the Great Northern Diver in Europe. In winter they stay on the sea mostly around Iceland and they lose their distinctive black and white pattern and become grey.