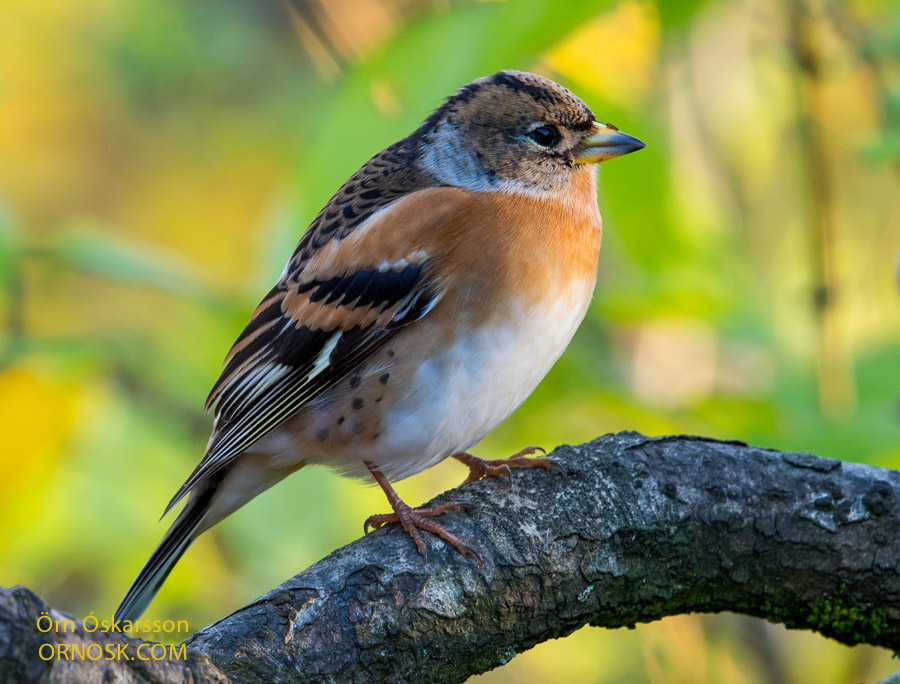 Never before have we been visited by so many Bramblings. In late October big groups could be seen in the East, probably more birds than have ever been seen in Iceland. These have now spread around the country and we are so fortunate as to have our own group here the garden.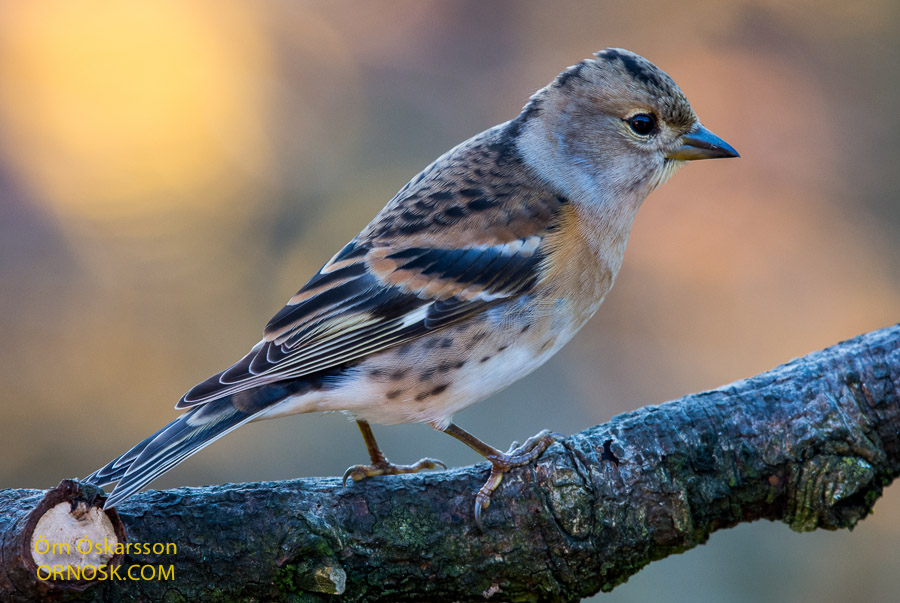 For two weeks now we have counted three to seven Bramblings every day. Yesterday there were at least seven outside our living room window. The Brambling is a breeding bird in Northern Europe and usually flies southwards for winter. Although the Brambling is a vagrant in Iceland, some instances of breeding have been recorded.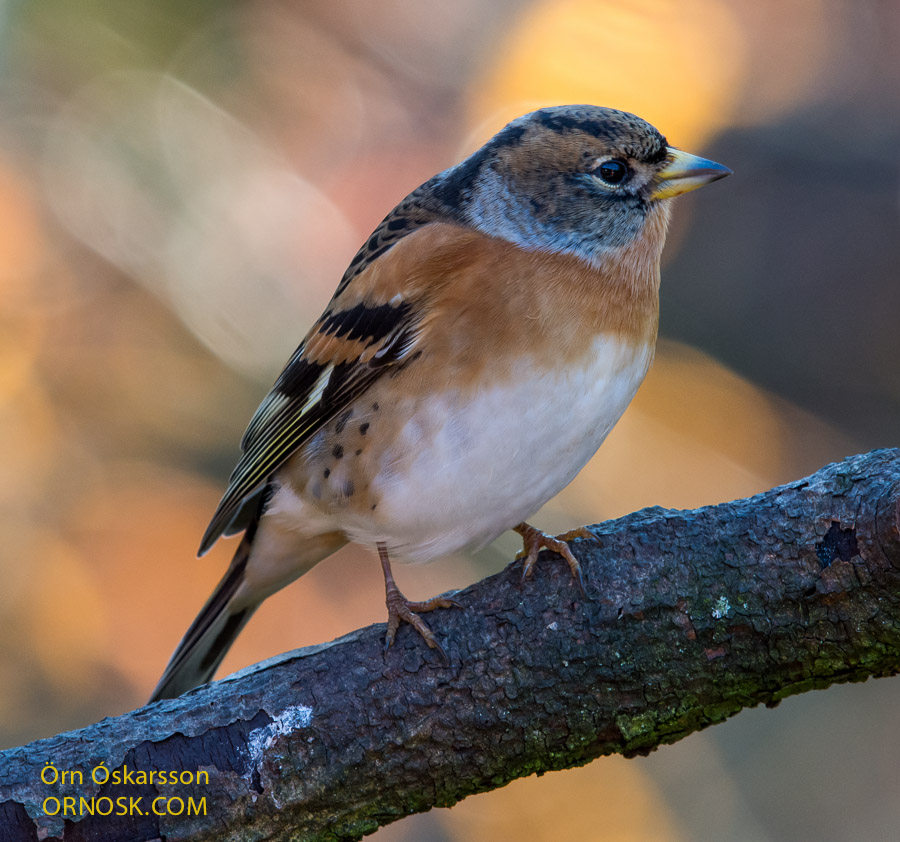 These are beautiful birds and mostly peaceful so a good addition to our usual lot. We hope they will join our group of garden birds, Redpolls, Blackbirds, Crossbills and Starling, – and stay for the winter.