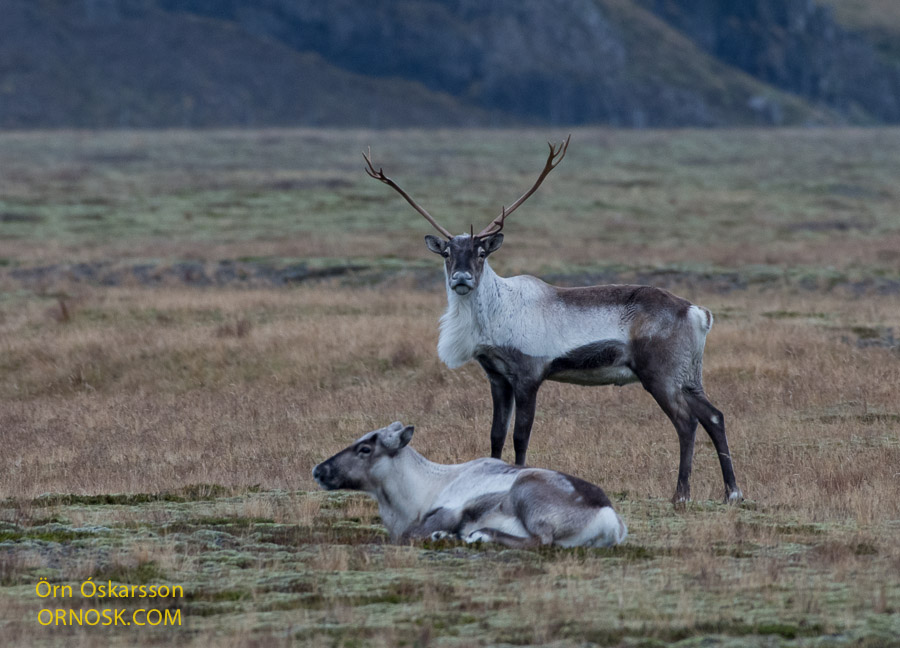 Reindeers are not native to Iceland. They were brought here in the years 1771 to 1787, in four trips, from Finnmark, North Scandinavia.The reindeers have mostly been located in Northeast Iceland and have thrived well there. In the last few decades their distribution has been increasing to the east and southeast, all the way to Glacier Lagoon (Jökulsárlón).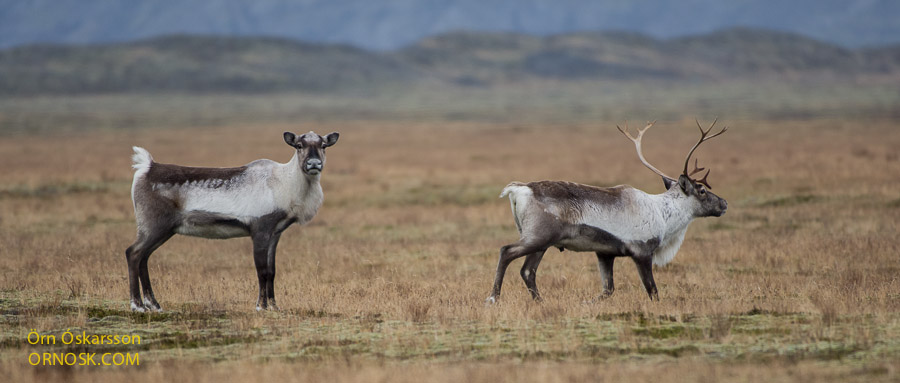 In autumn hunting is permitted but there are very strict regulations concerning the permits and the number of animals killed. Not everyone is content with the hunting of these majestic mammals but  it plays a part in controlling their numbers in the fragile vegetation of the Icelandic Highlands.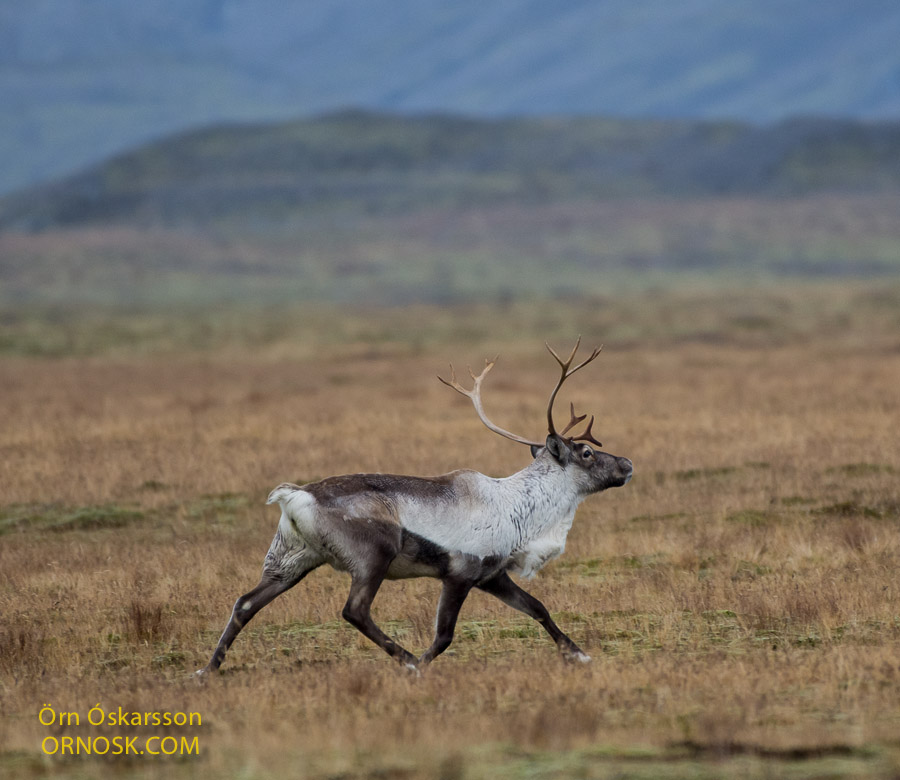 The pictures are of a female reindeer and probably a young stag.