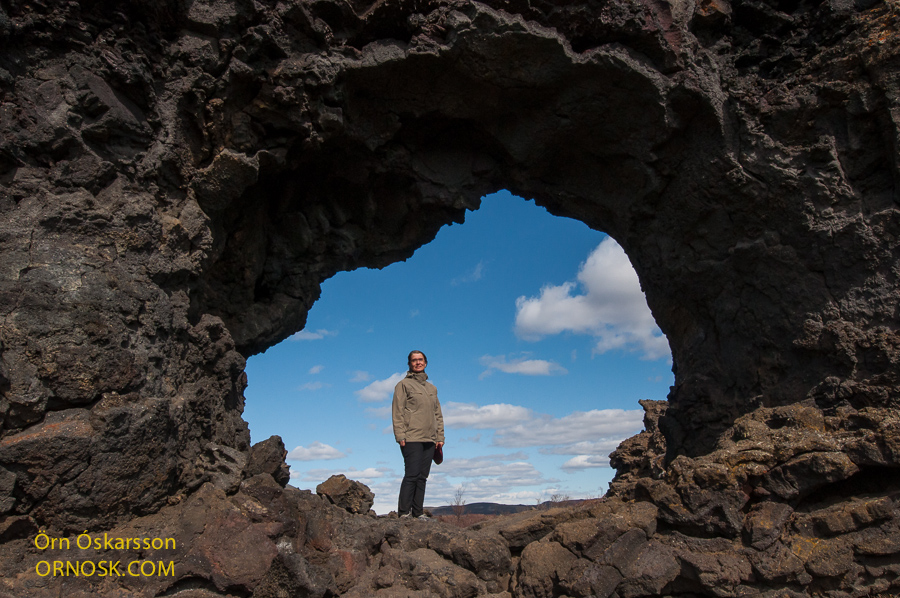 Dimmuborgir is a lava field just east of Lake Mývatn. It was formed in a huge volcanic eruption in a row of craters about 2300 years ago.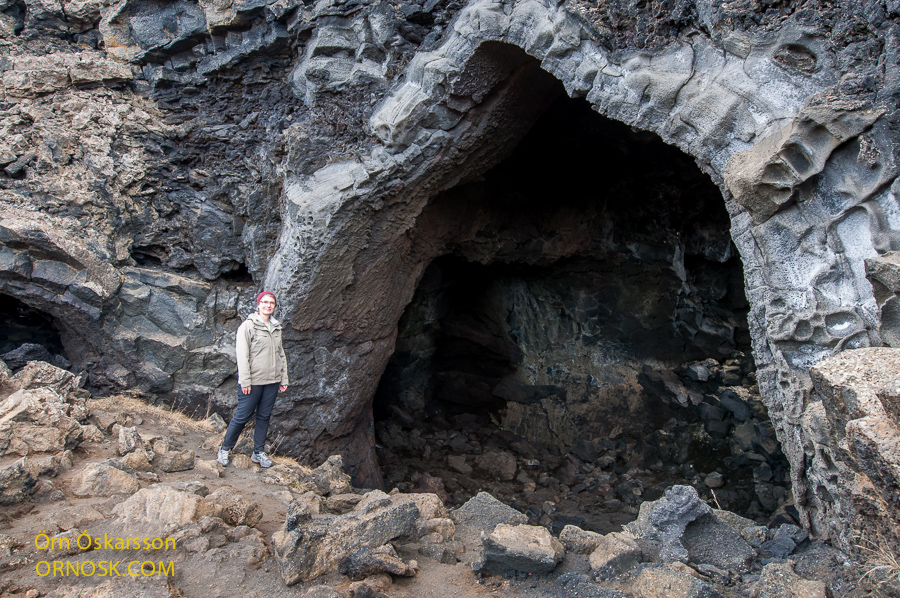 Where Dimmuborgir are now the lava flowed over a small lake, boiling the water, leading to the formation of lava pillars, some quite high.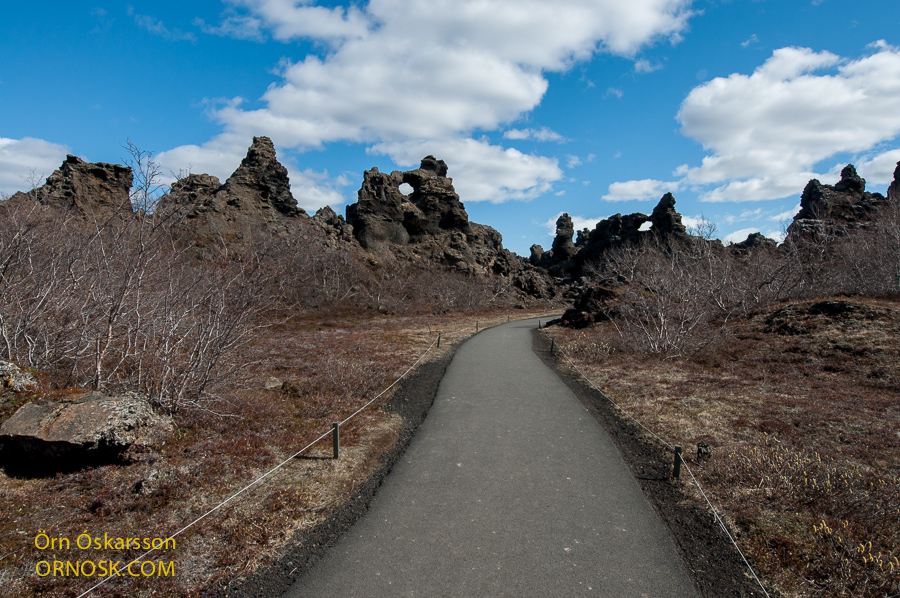 From the highest structures it is estimated that the lava lake must have been at least 10 meters thick.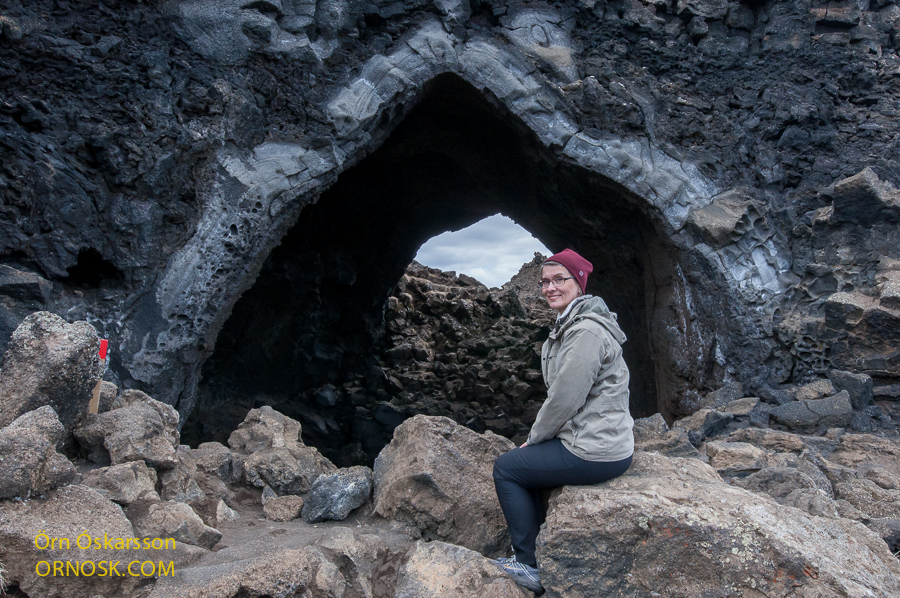 Dimmuborgir translates to Dark Castles in English.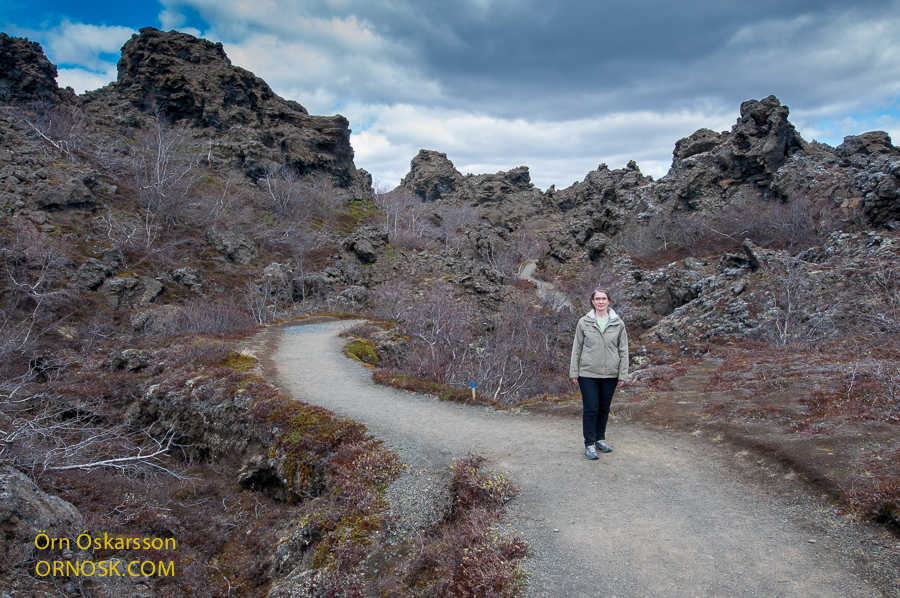 There are several marked paths within the area of varying lengths and difficulty.
Although the  Mývatn region is perhaps most famous for its birdwatching and is popular among birdwatchers, there are also several very interesting places there to visit. Dimmuborgir is one of them.