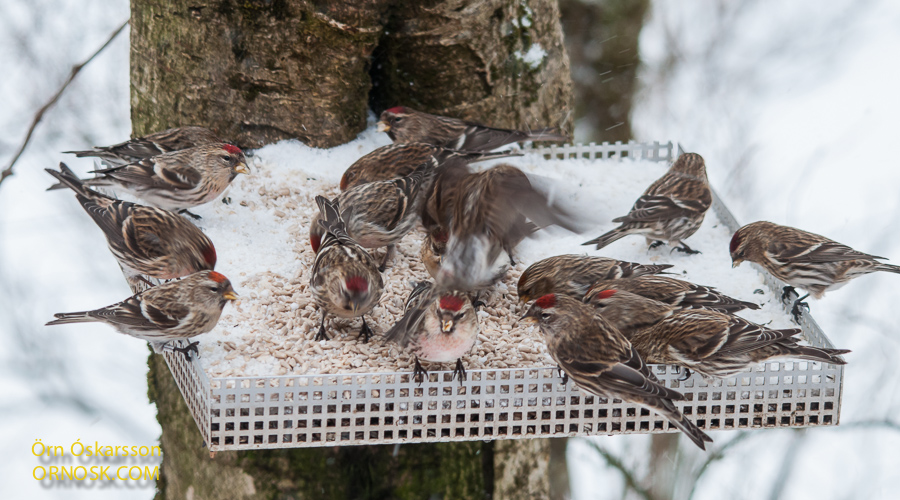 The Redpolls gather round the feeding tray and we make sure there are enough sunflower seeds for everyone. We haven't had so many Redpolls in the garden since January. Where did they go? We don't know but this morning there have been more than one hundred.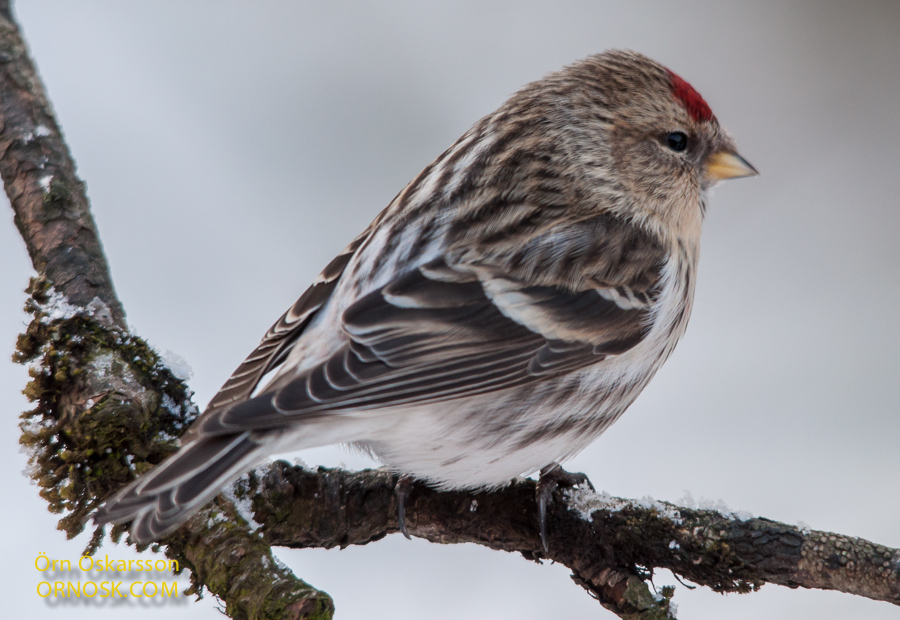 They woke us early this morning because they are louder and fighting among themselves, a sign that it is almost spring.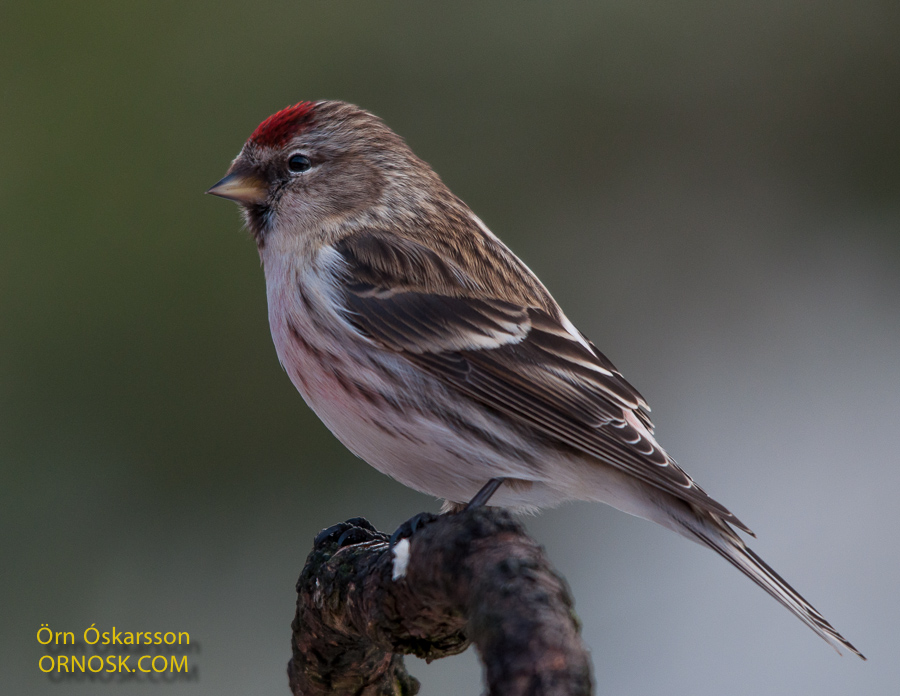 In the last few days temperatures have been dropping and snowfall on and off everyday.  We are waiting for spring and hoping for a summer this year. Last year summer was a total letdown so we do not know what to expect but we are full of hope. The photoes are taken this morning.