The Northern Gannet (Morus bassanus) is the biggest seabird in Iceland. It breeds in cliff islands not very far from land and is usually not seen inland. The breeding population counts around 31,500 pairs. Half of the population breeds in Eldey, a tiny island, or sea cliff, that can be seen from Reykjanestá in Reykjanes, the southwestern most point of Iceland.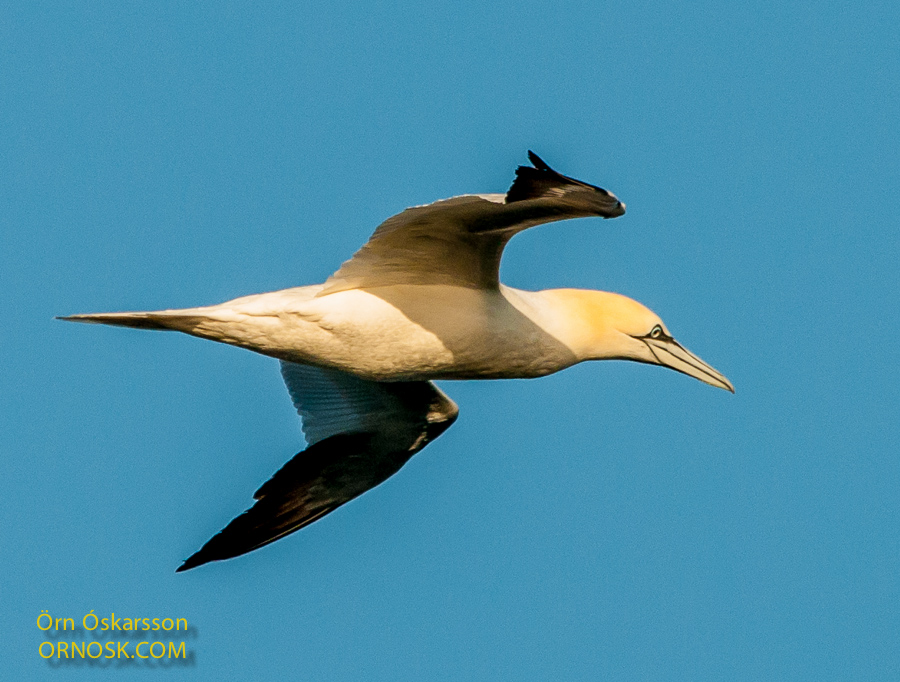 More information on Eldey here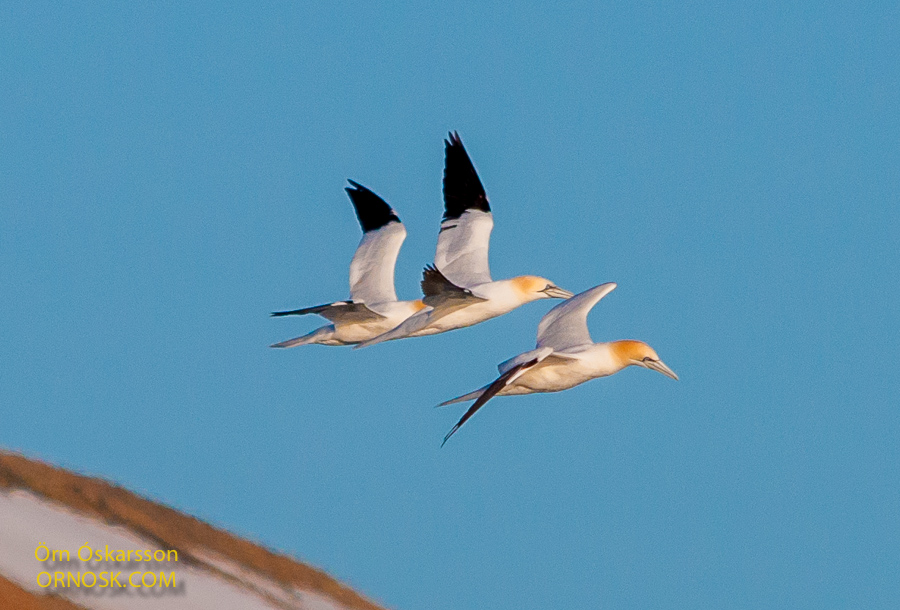 These photoes are taken in Kolgrafarfjörður in March 2014. The Northern Gannet is on its way to the fjord Kolgrafarfjörður to eat herring.