The Hoopoe is a very special looking bird and a vagrant that is very seldom seen in Iceland. This one was spotted near IKEA in Kauptún, Garðabær, Iceland. I saw it on October 23 last year and managed to catch a few good pictures of it.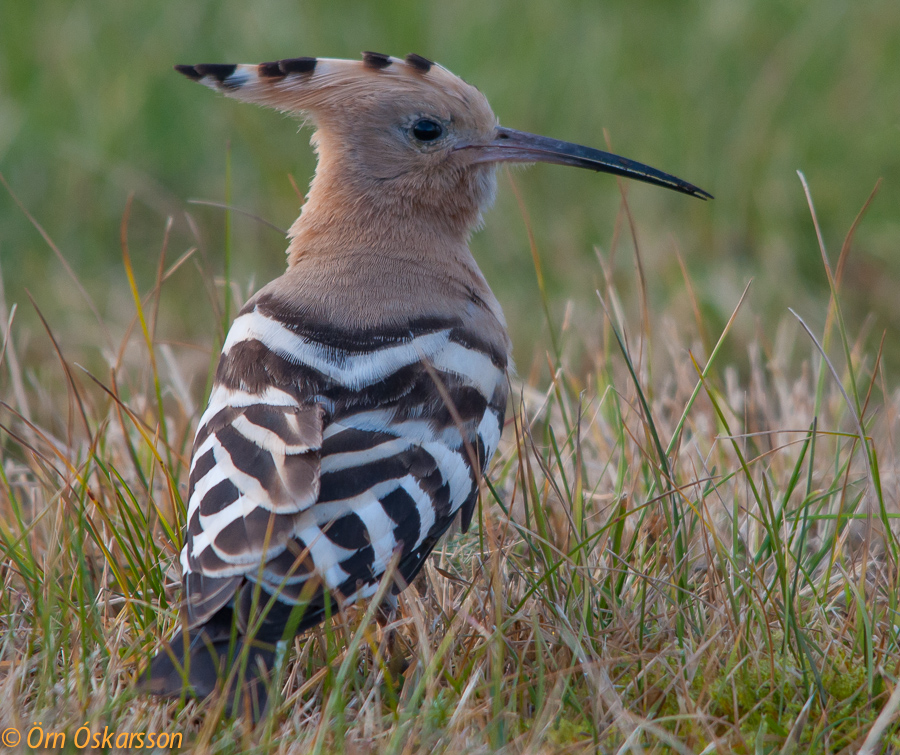 It is a very exotic bird which I did not expect to come across in Iceland. It has been seen here 11 times.
The hoopoe is widespread in Europe, Asia, and North Africa, Sub-Saharan Africa and Madagascar. Most of the European and north Asian birds migrate to the tropics in the winter so this one went in the wrong direction.