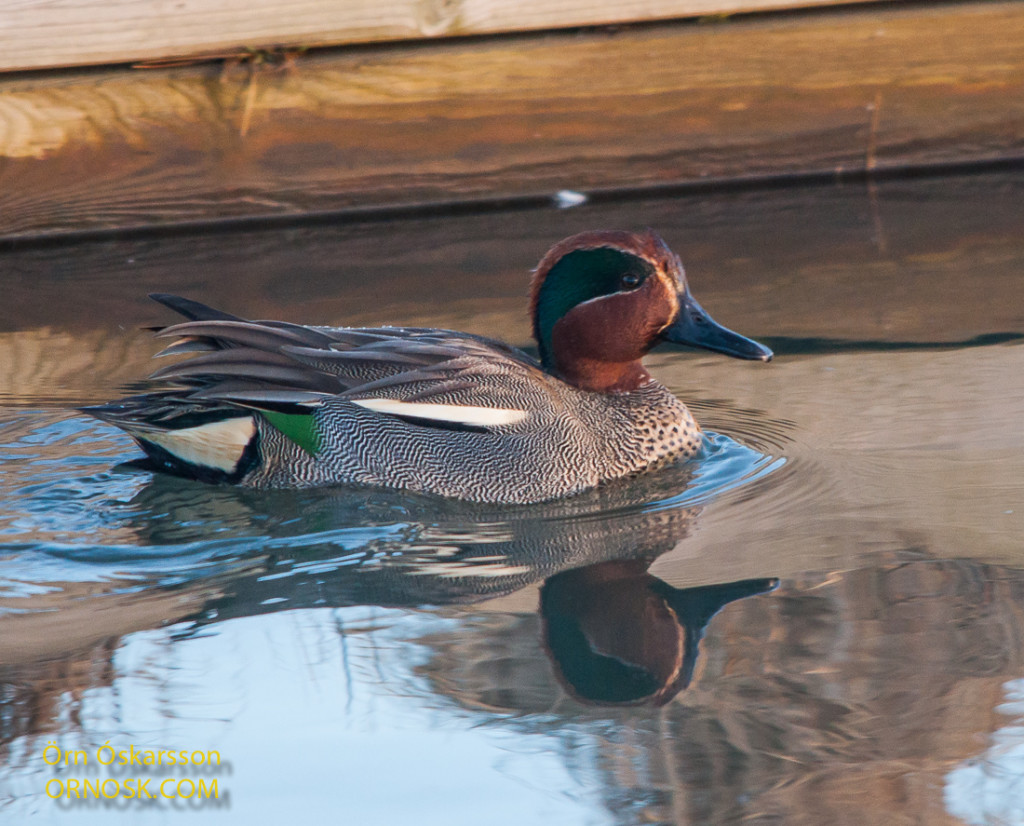 The Teal (Anas crecca) is the smallest duck in Iceland and in the whole of Europe. It can be found both in highlands and lowlands. A part of the breeding population goes to the British Isles in the autumn but huge flocks stay here the whole winter. The breeding population counts around  3,000-5,000 pairs.
In Ölfusá by Selfoss town there are usually around 30 – 60 birds in the winter time.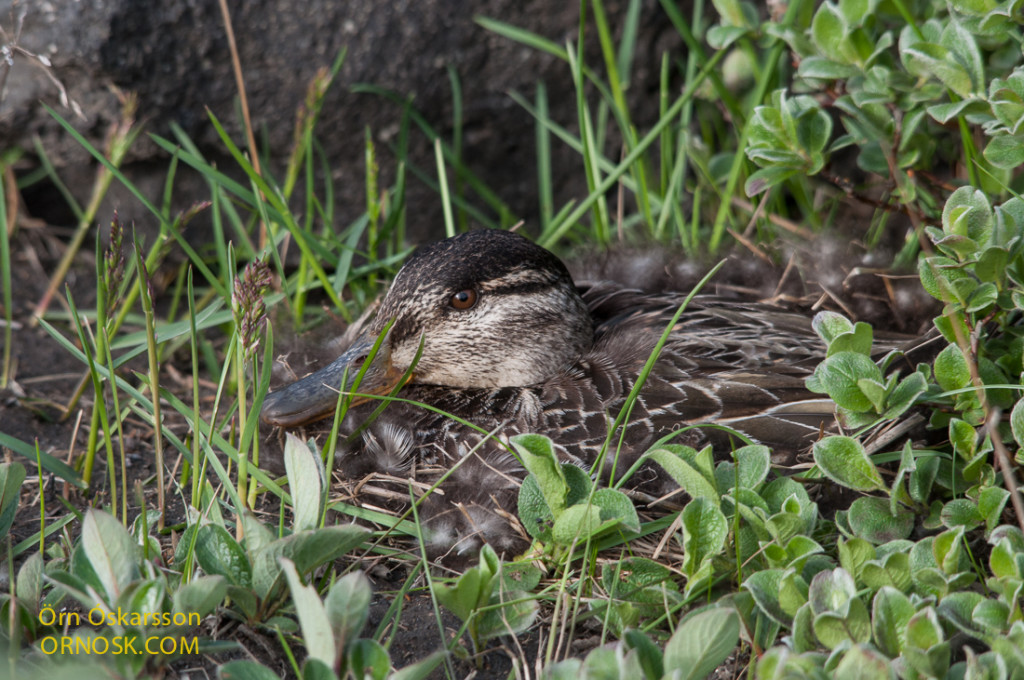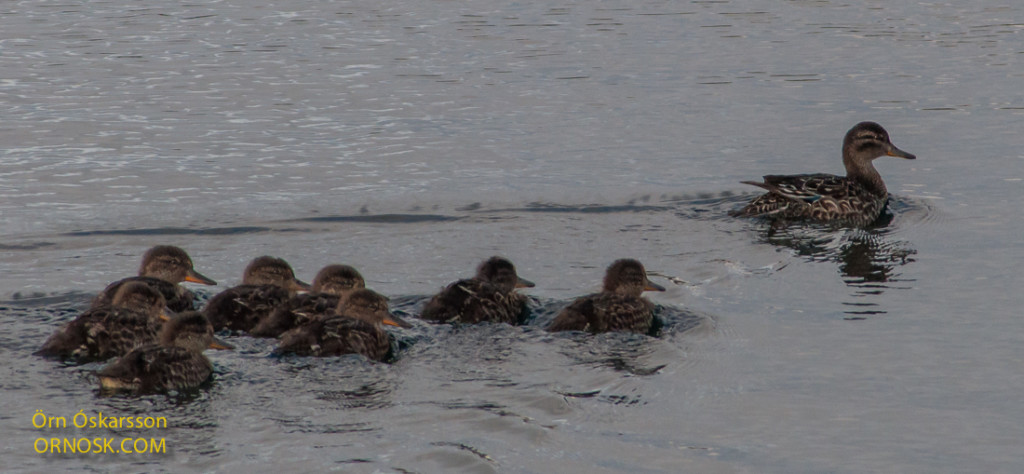 These photoes are taken by Tjörnin (the Pond) in Reykjavík and in Veiðivötn (Fishing Lakes) in the southern interior.