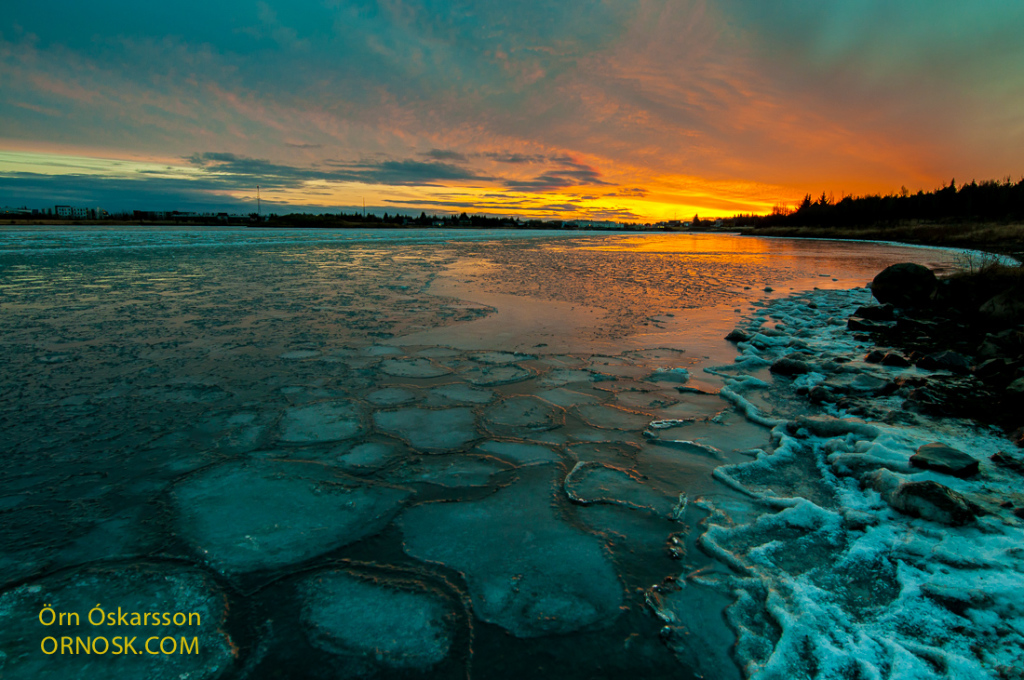 In the last couple of days we have had temperatures below zero. The days are getting shorter and the river Ölfusá has begun to freeze. This photo is taken around 5 o'clock this afternoon and as you can see the sun is setting.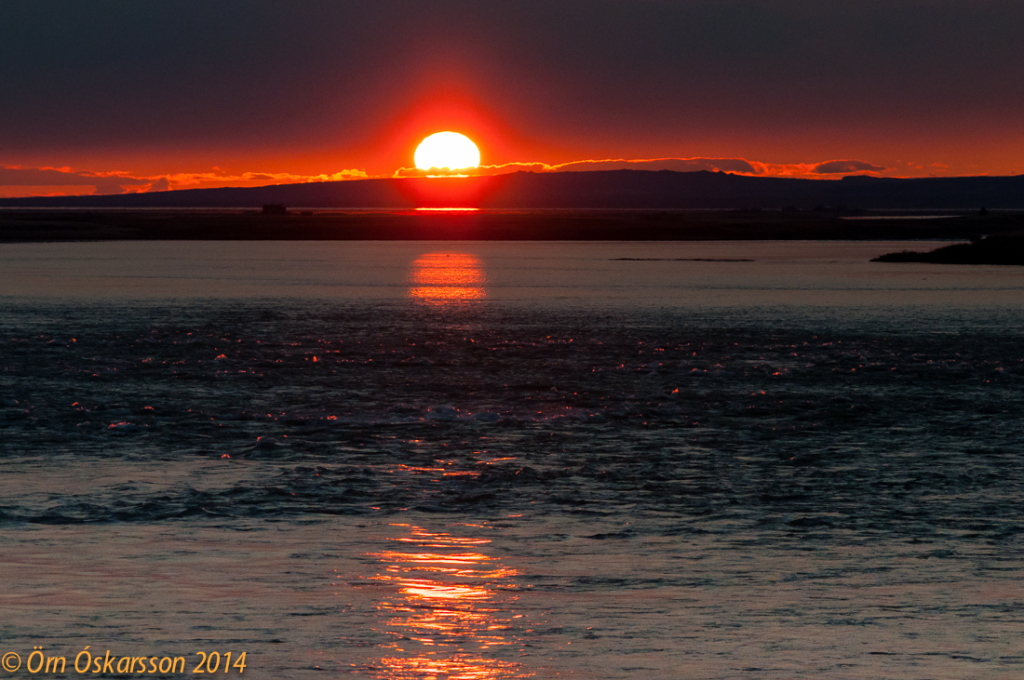 Six weeks ago a volcanic eruption started in Bárðarbunga in Vatnajökull Glacier, more precisely in Holuhraun, just outside the glacier. Seismicity continues in the Bárðarbunga area, see:
http://en.vedur.is/earthquakes-and-volcanism/earthquakes/ 
The eruption is in full action and the flow of lava has by now created a lavafield of over 55 square kilometers. It is estimated that the eruption produces 35,000 tons of SO2 daily both from the craters and the lava field. The gas pollution spreads over different parts of Iceland depending on the direction of the wind. The gas alters the clear skies and our sunrise isn't as dazzling and blinding as usual.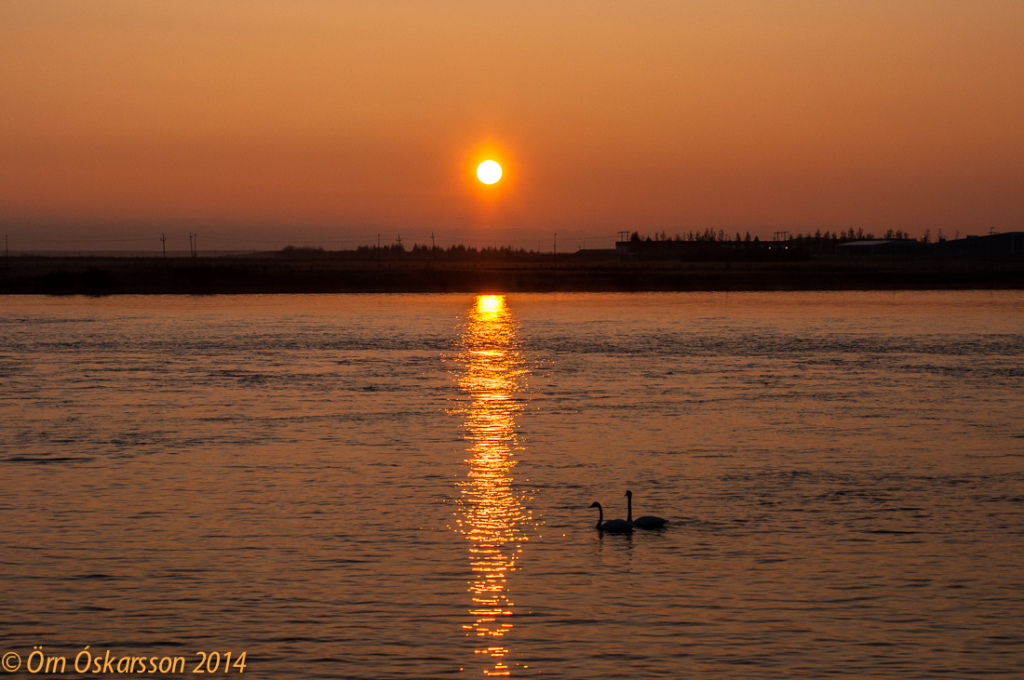 Photos from Selfoss South Iceland at sunset 12 October and sunrise 13 October.