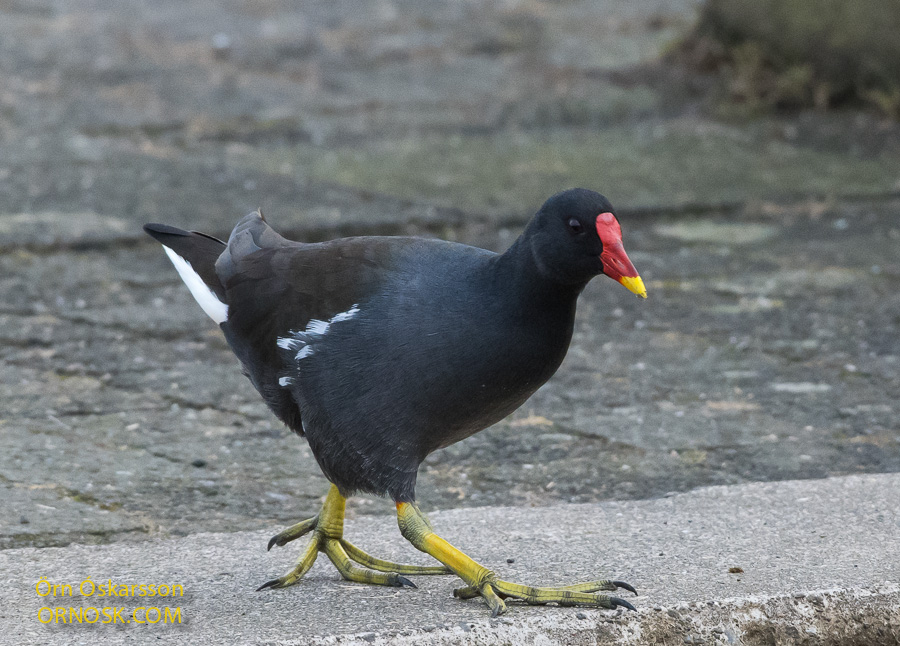 A Moorhen was staying at the pond in the center of Hafnarfjörður for about four weeks in March. This was probably a nice surprise for the ducks, geese and swans that have permanent residency there.
Moorhens are rare vagrants in Iceland but very common in most of Europe, Asia and some areas in Africa.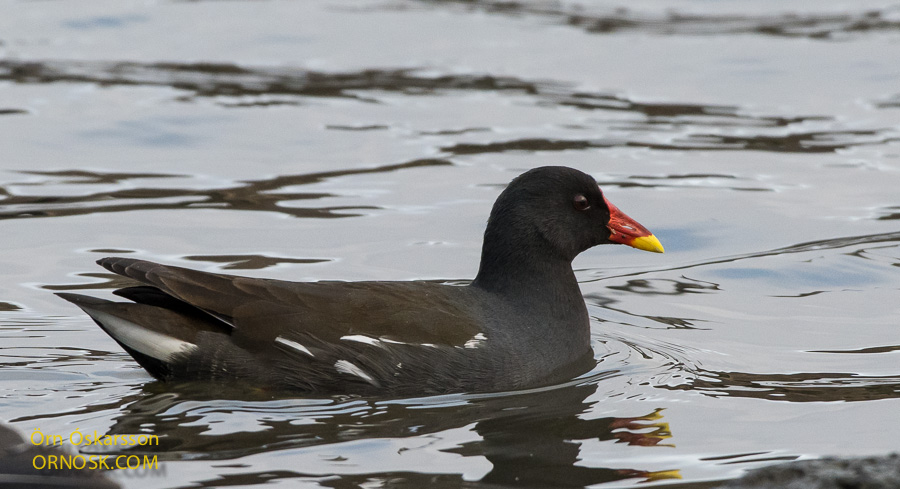 The Common Moorhen is very common in marsh lands, lakes and can even been seen in parks in cities. In areas that freeze in winter they migrate to more temperate climates in summer.