The Kittiwake (Rissa tridactyla) is Iceland's most common Gull and the most dominant bird in cliff colonies and the ocean around the island.  The Kittiwake is a loud bird and mostly responsible for the loud buzz in bird colonies. The breeding population is around 530,000 pairs but their numbers are decreasing due to a decline in krill, its main food source, in the ocean.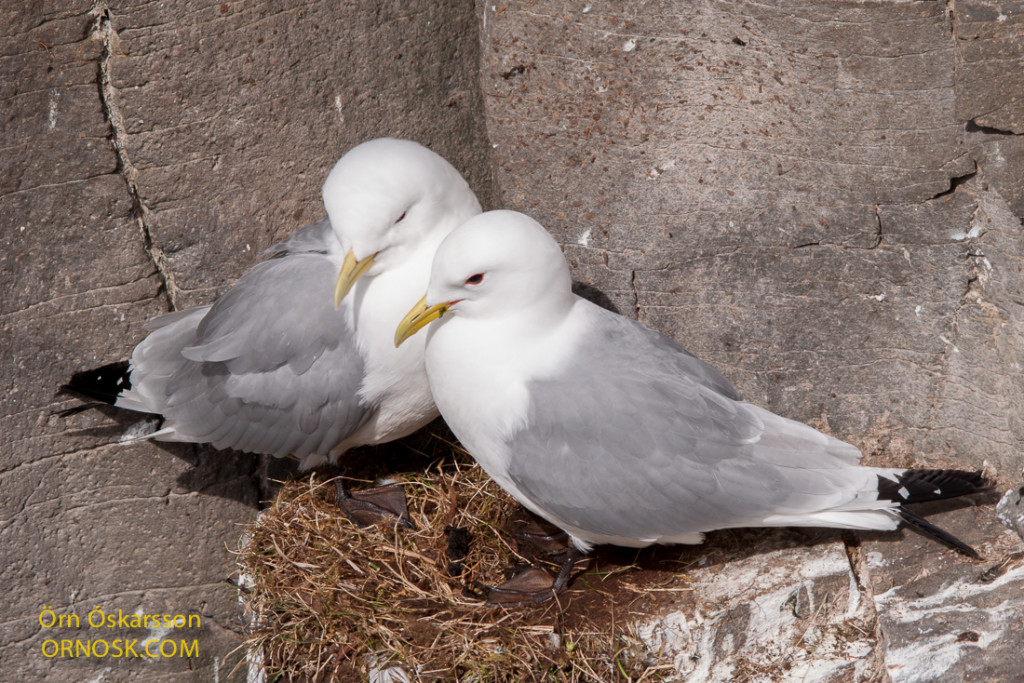 This photo of a Kittiwake pair is taken in Látrabjarg, Westfjords, Iceland.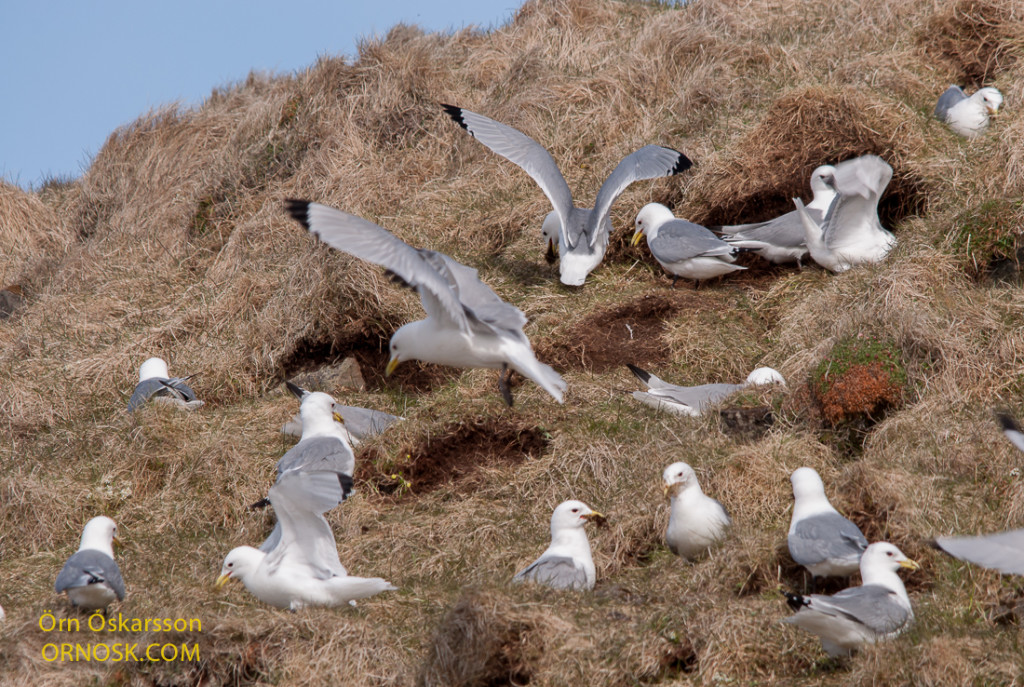 Kittiwakes gathering nesting material in the moorland above the cliff.
Látrabjarg is one of the biggest Kittiwake habitats  in Iceland. Kittiwakes breed there in dense settlements along with Razorbills, Guillemots, Brunnichs Guillemots, Fulmars and Puffins.