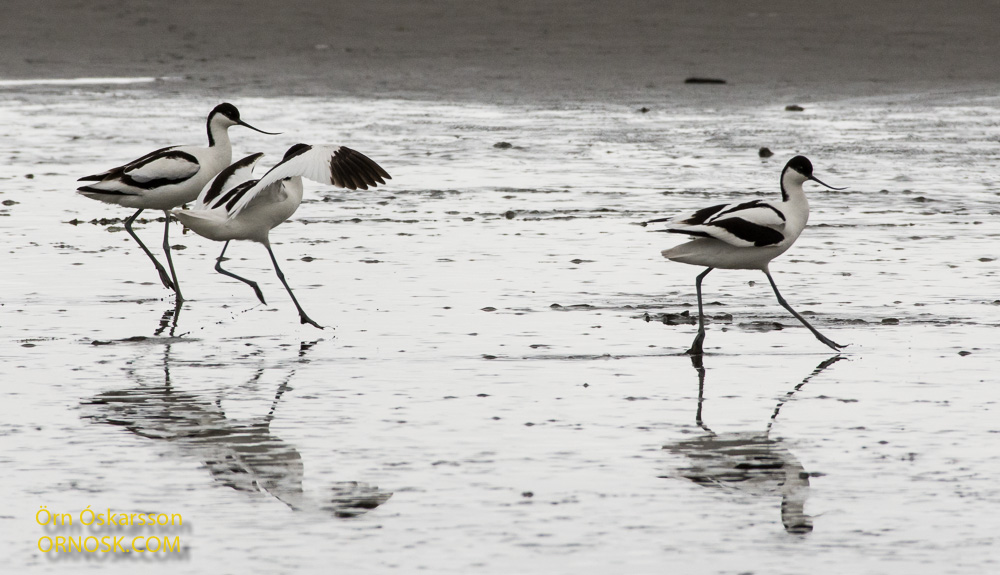 Pied Avocets are breeding birds in Southern and Western Europe. Last week five birds were spotted in Hornafjörður, Southeast Iceland. Three of them are still there. This is the third time the Pied Avocet is seen here. In 1954 one bird was spotted in Reyðarfjörður, East Iceland, and the second time was in 2004 when five birds were spotted also in Hornafjörður.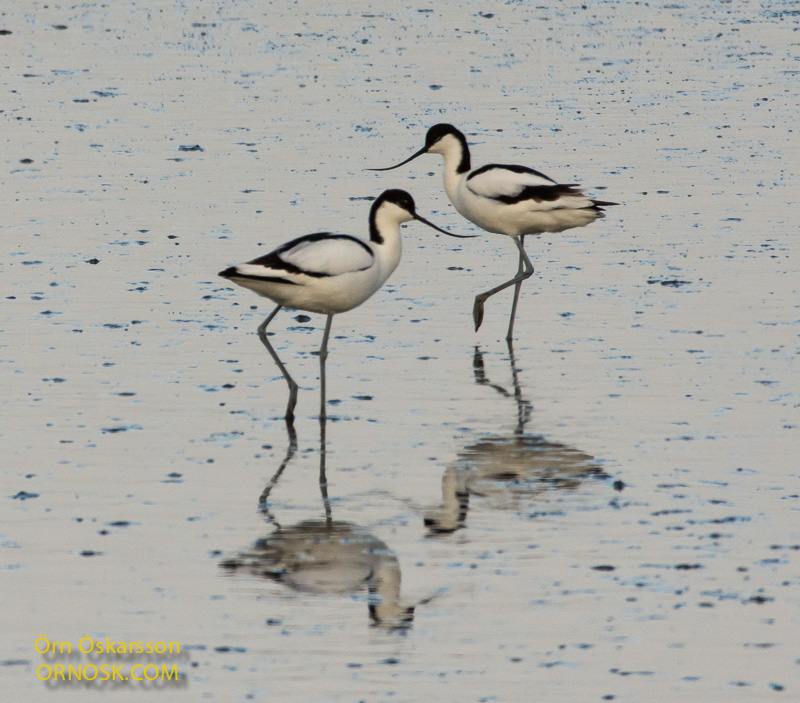 The Pied Avocet is a majestic wader with long almost blue legs and a long upturned bill which it swings from side to side to catch food in shallow muddy waters.

It is mostly a migratory bird that winters in Africa although some choose to skip the journey and endure the winter in Southern Spain and even the South of Britain. In 1840 the Pied Avocet had become  extinct in Britain but now it has returned and is in little danger of extinction.