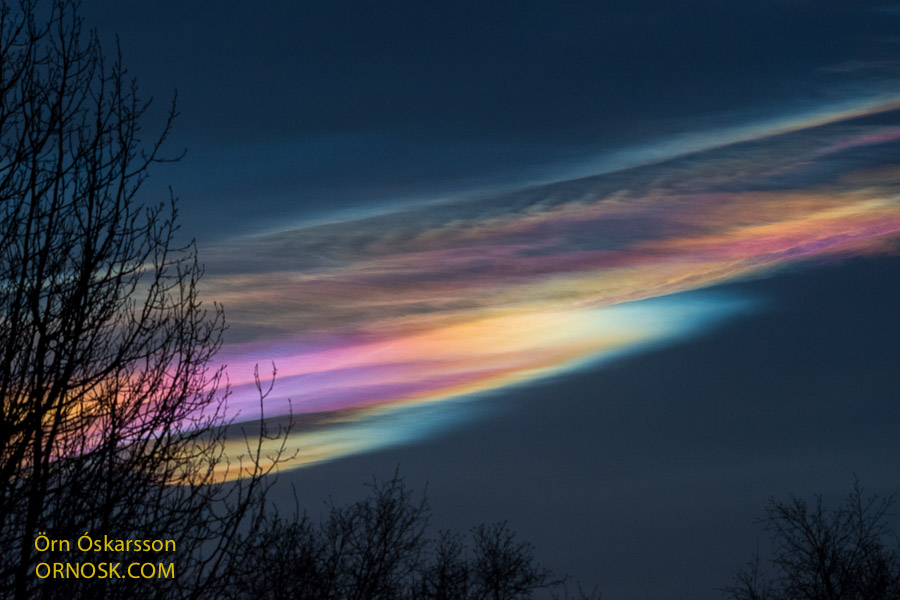 Mother-of-pearl-clouds have been seen in many places over Iceland in the last few days. These are magnificent manifestations that sometimes appear in Arctic regions from the end November to February. This only occurs in the twilight and can both be in the evening and morning.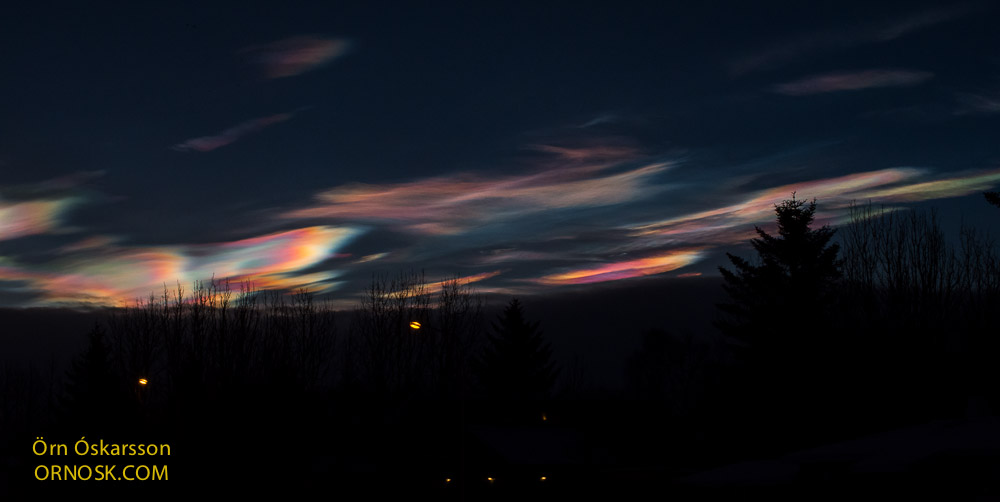 This phenomenon appears when it is very cold in the stratosphere (in the altitude of 15–30 km) with temperatures below the ice frost point, near -80°, which turns all moisture in the air into ice crystals.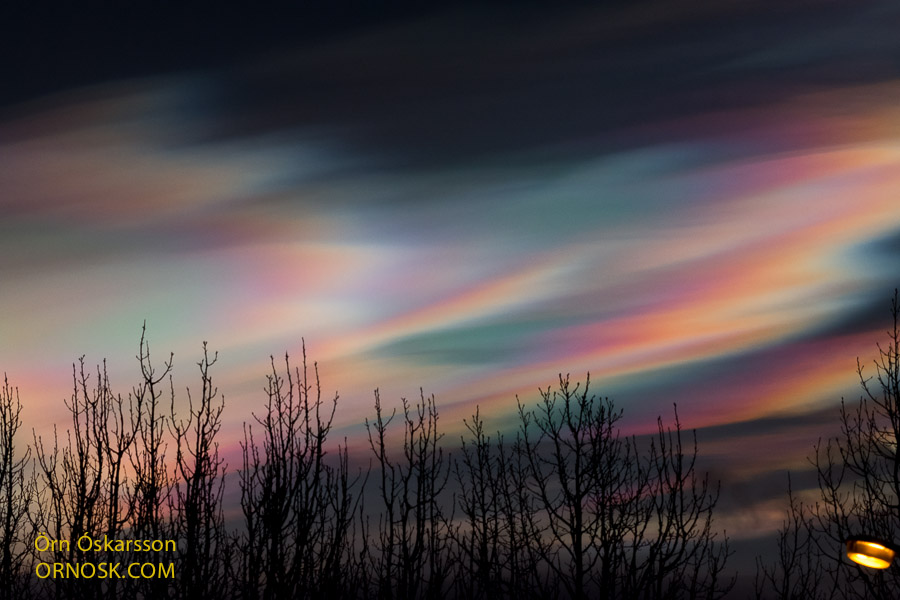 These luminous clouds are also referred to as Ice polar stratospheric clouds or Nacreous clouds. The photos are taken about one hour before sunrise, at about 10 o'clock, from our house in Selfoss, Iceland.