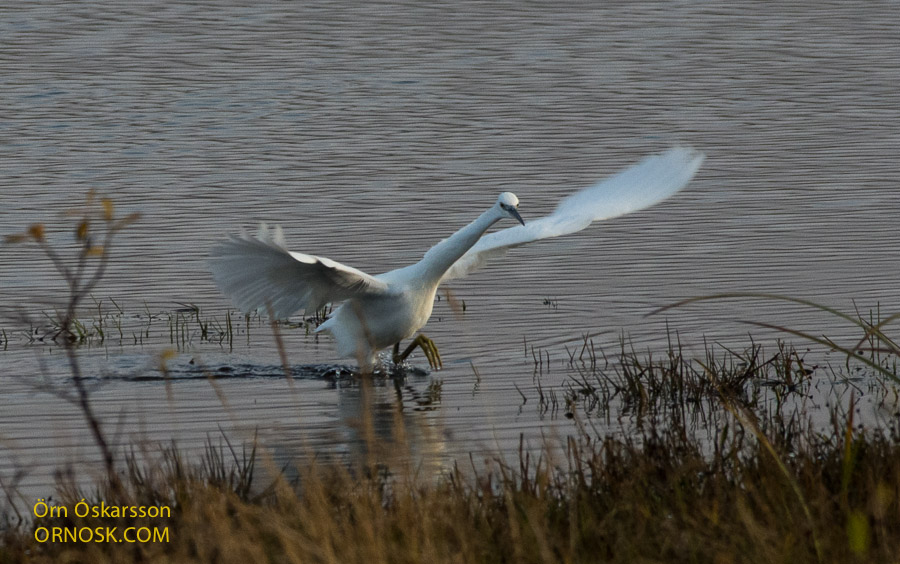 The Little Egret is a majestic bird although quite small. In its very white plumage it stands out and is easily noticed. From August until the beginning of October this Little Egret was on River Ölfusá by Selfoss town.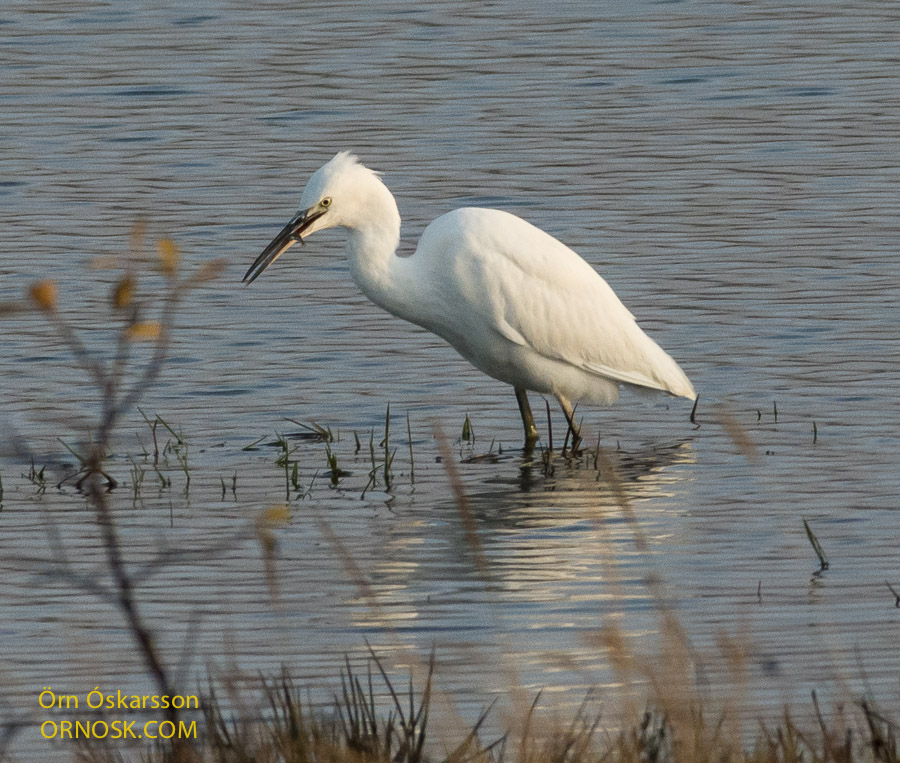 The Little Egret has become an annual vagrant in Iceland in recent years. They used to be quite rare here but with rising temperatures their numbers are on the increases.  Now they are usually seen here both in spring and autumn and some reside through the summer and winter.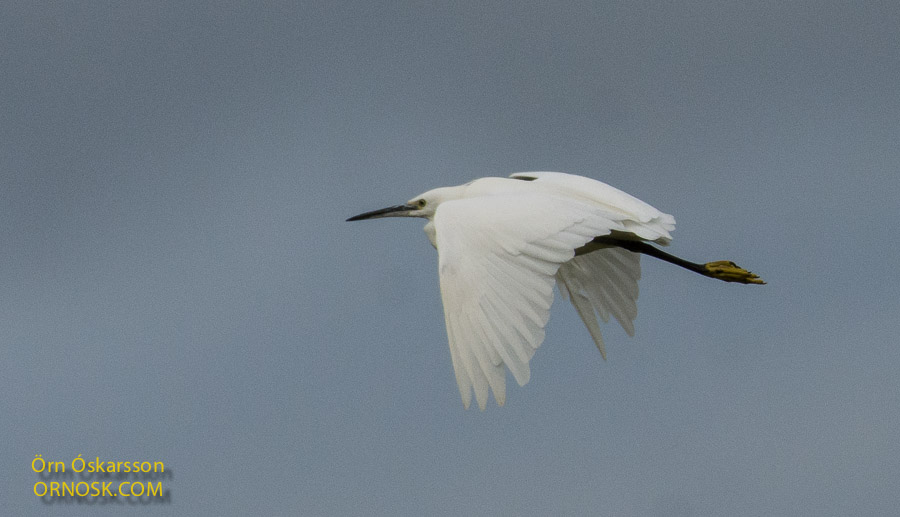 These vagrants probably come from the British Isles.