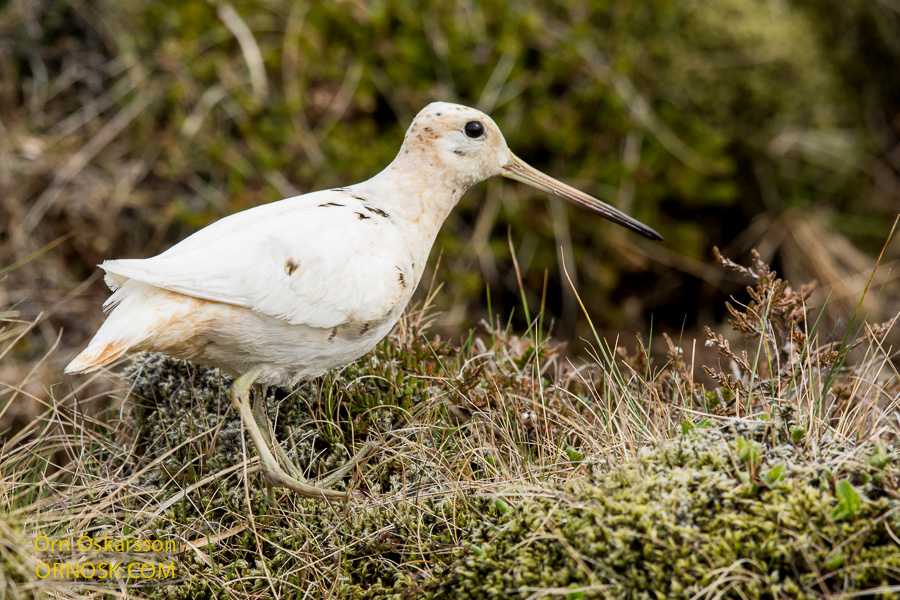 This Snipe is not at all what we are used to. A genetic mutation is to blame for pigment not being deposited in the feathers, a condition called leucism. Leucistic birds usually have a light or almost white plumage, sometimes with spots but unlike albinism the bill and feet  have some coloring.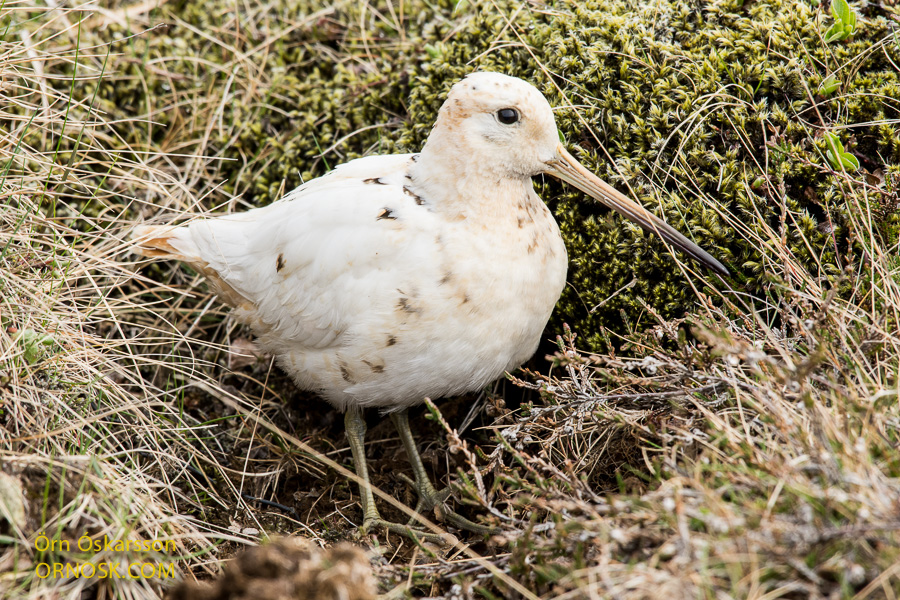 Leucistic Snipes are very rare but a few occasions are known in the last few years e.g. in the Westman Islands and in Tjörnes, in the Northeast.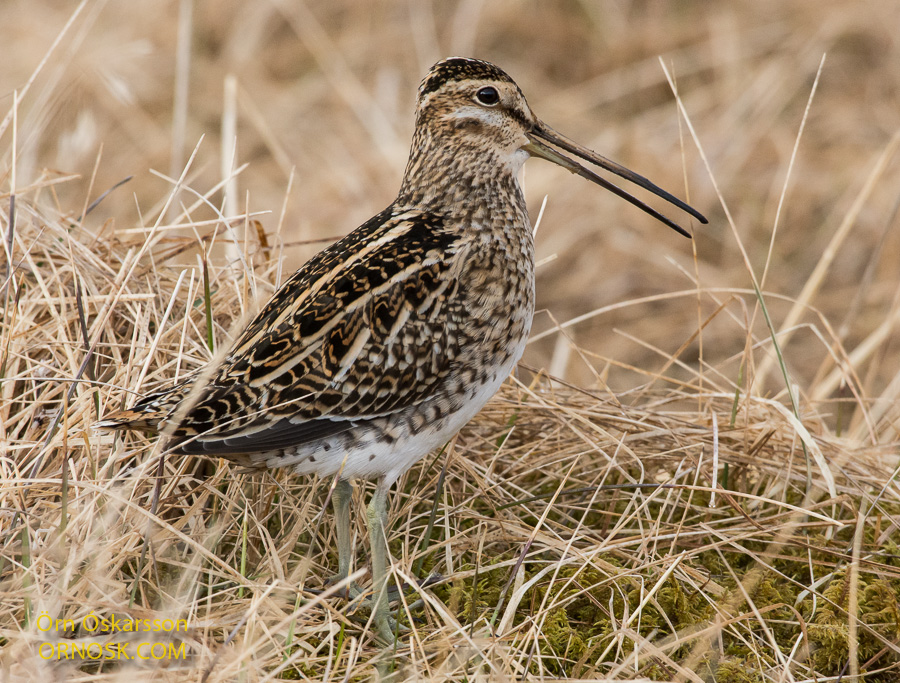 Last year a white Snipes was spotted south of Hveragerði and again  last week in the same area . Most likely this is the same bird as last year.