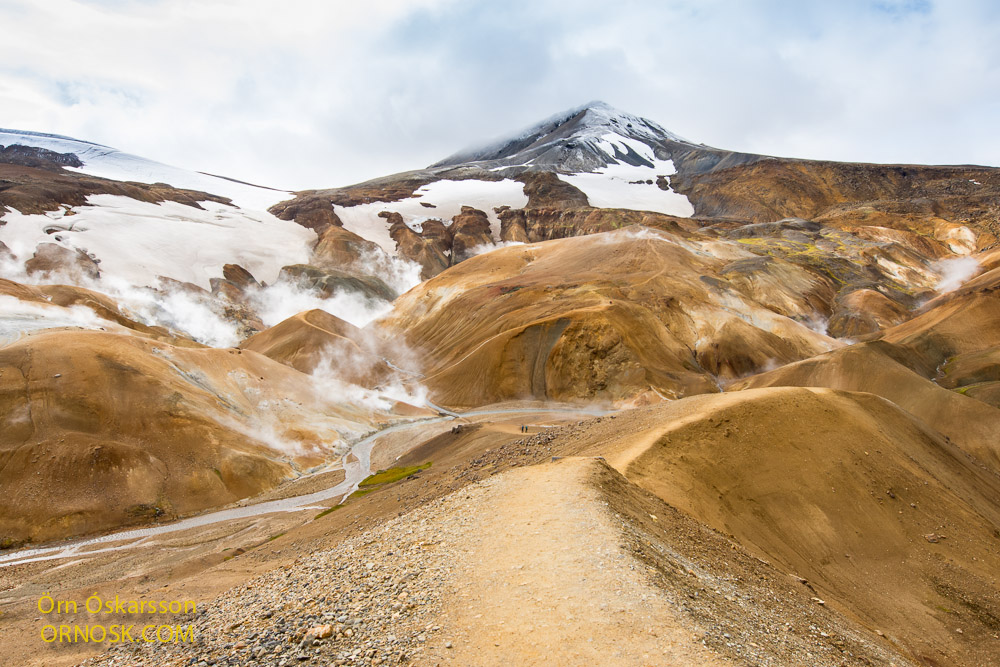 Kerlingarfjöll are a cluster of mountains in the central interior near Hofsjökull Glacier and one of the biggest geothermal areas in Iceland.  The area is especially known for its magnificent scenery and beautiful colours. Formerly this was a popular skiing area in the summer time but the snow has been melting gradually from the mountains and now tourist only come to view and hike in the area. For more info see: https://www.kerlingarfjoll.is/staying-at-kf
Kerlingarfjöll stand out from their surroundings with picturesque rhyolite mountains and spectacular colours. The snow covered mountaintops and geothermal steam create a landscape of colourful mystery.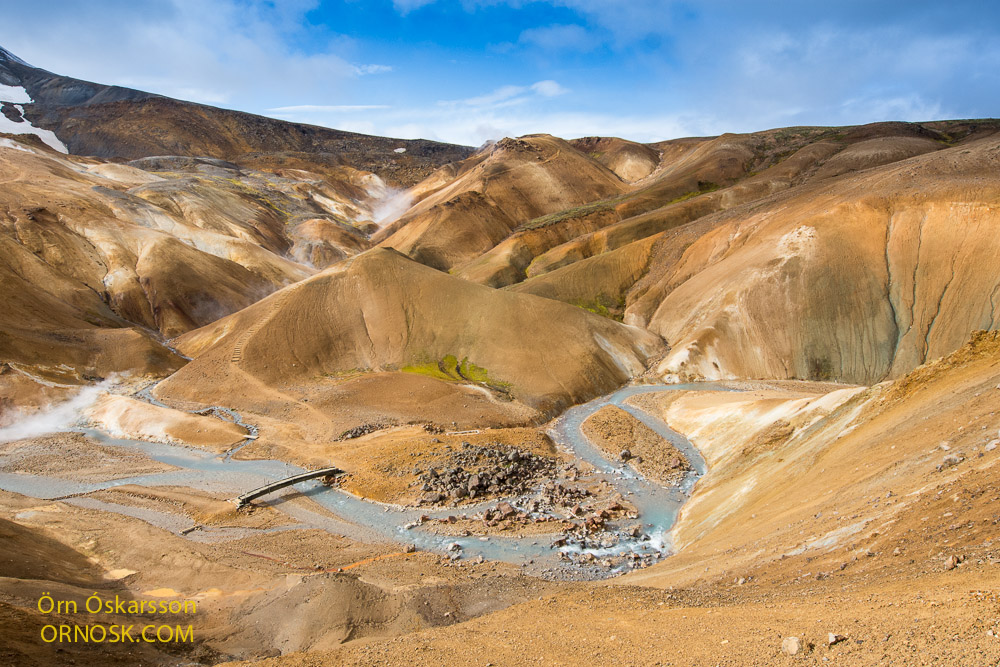 Keringarfjöll are a nature reserve and travellers need to show special care and respect to preserve this unique and fragile environment.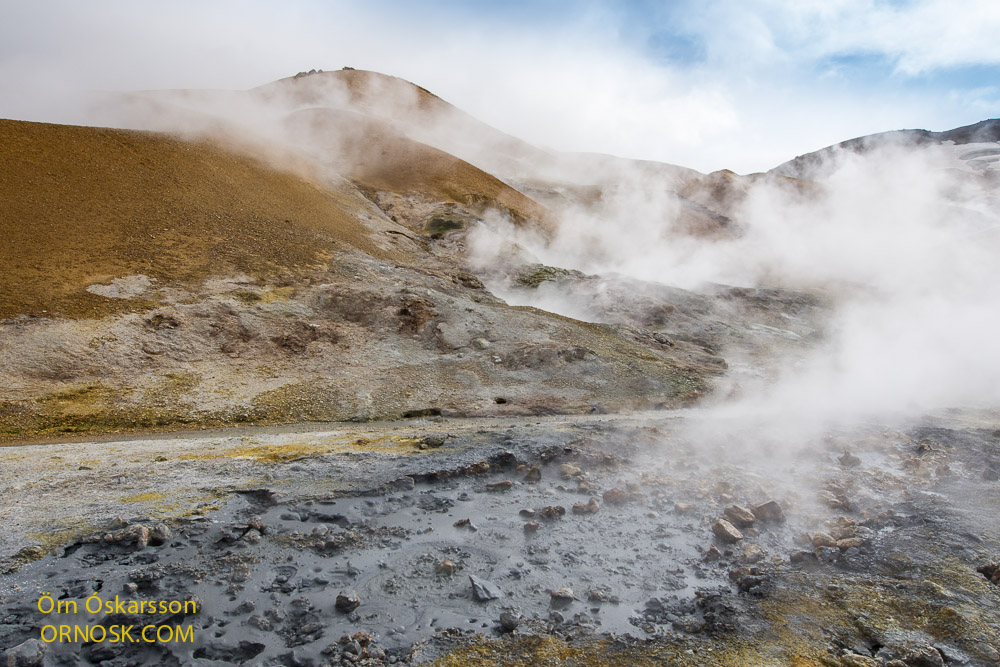 Driving to Kerlingarfjöll takes about two hours from Gullfoss along a rough dirt road. Driving from Reykjavík takes about 3,5 to 4 hours.