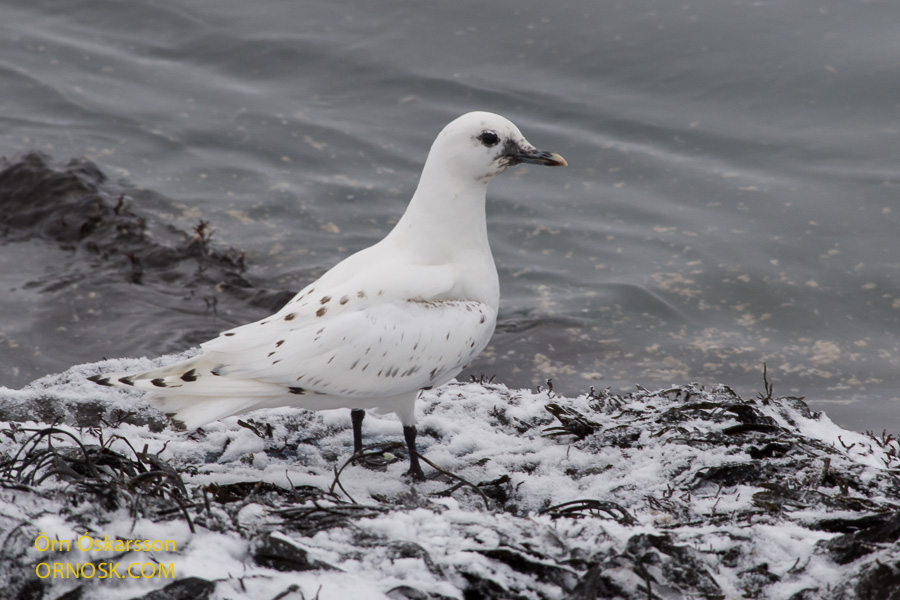 The Ivory Gull is a breeding bird by the shores of the Arctic Sea. It  has a near-circumpolar distribution in Arctic seas, breeding from north Canada, Greenland, Svalbard  and islands off northern Russia.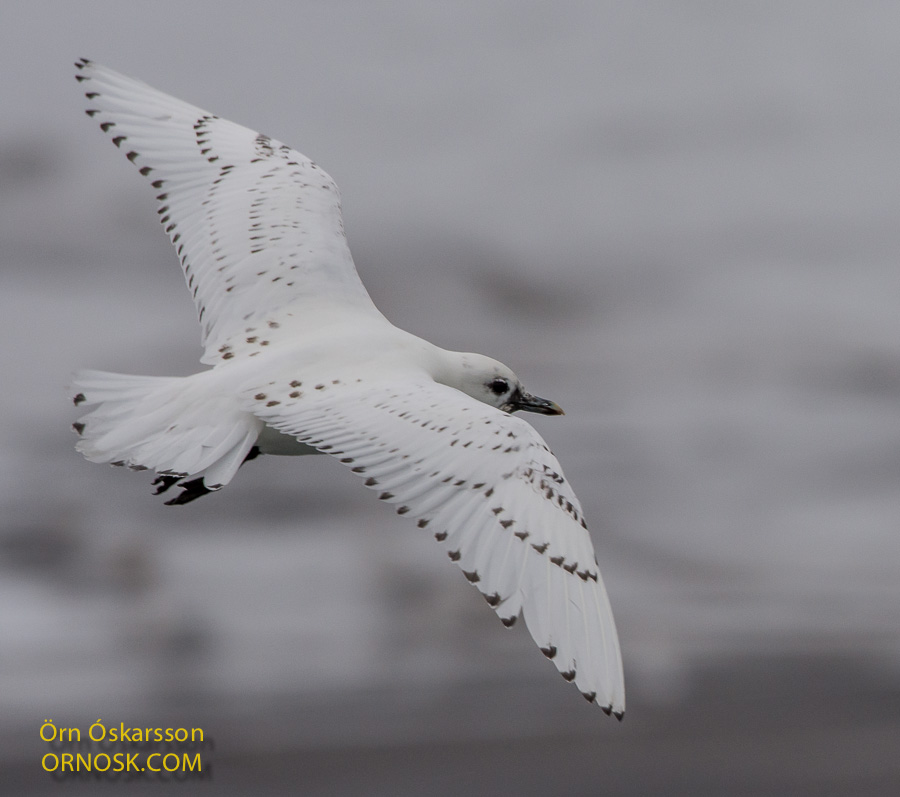 Young Ivory Gulls are white with specs of grey and black in the wings and tail. When adult they become all white. Young birds are seen by Icelandic shores every year but grown-ups are rarely seen.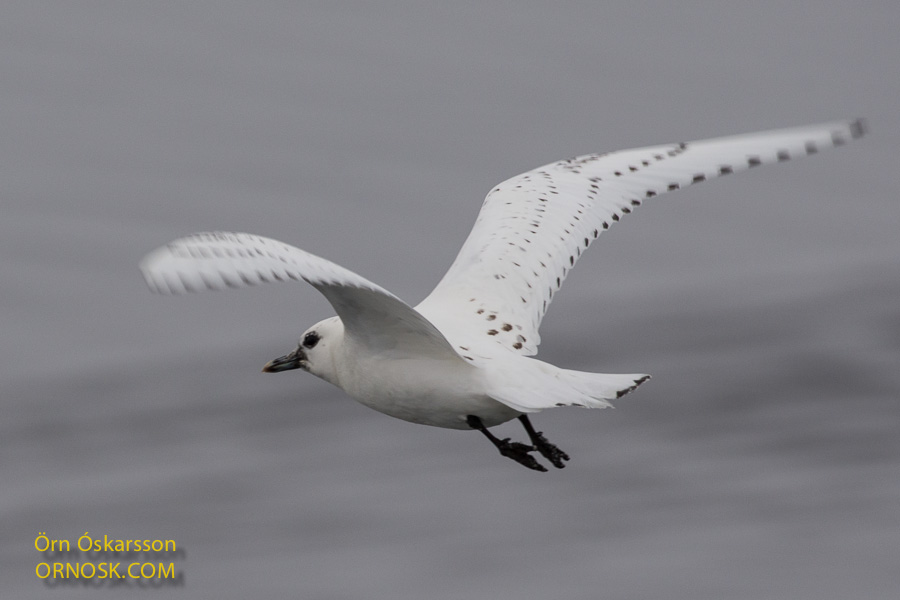 Today and yesterday a young Ivory Gull was seen in Þorlákshöfn, in South Iceland. The photos are taken today.