At this time of year everything is teeming with life and a visit to Lake Mývatn is more than worth its while for the bird watcher. Lots of ducks can be seen there and the Common Scoter is one of them.  It is a breeding bird in Northeast Iceland. It breeds by lakes and ponds that are eutrophic.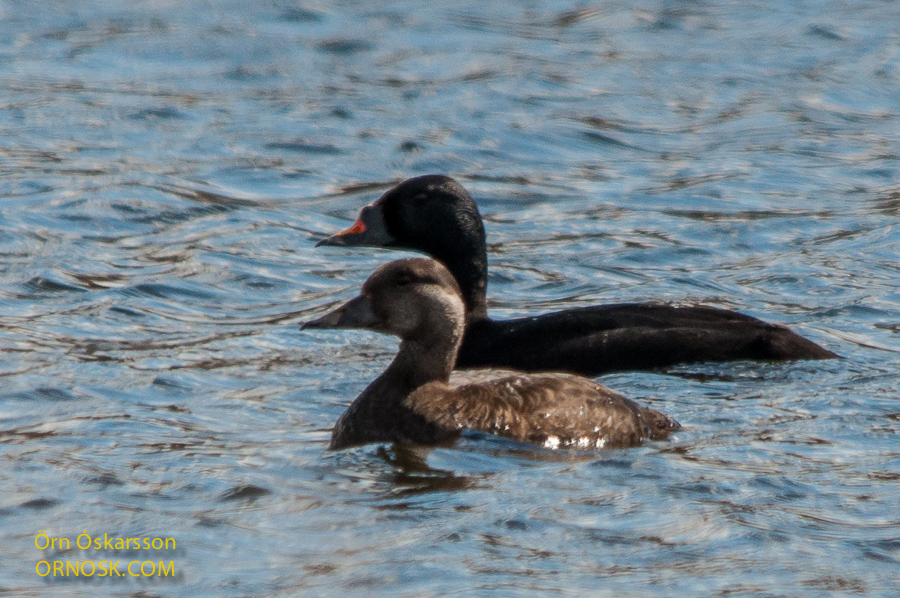 This pair was on Lake Mývatn along with a lot others. The male is black and the female brownish.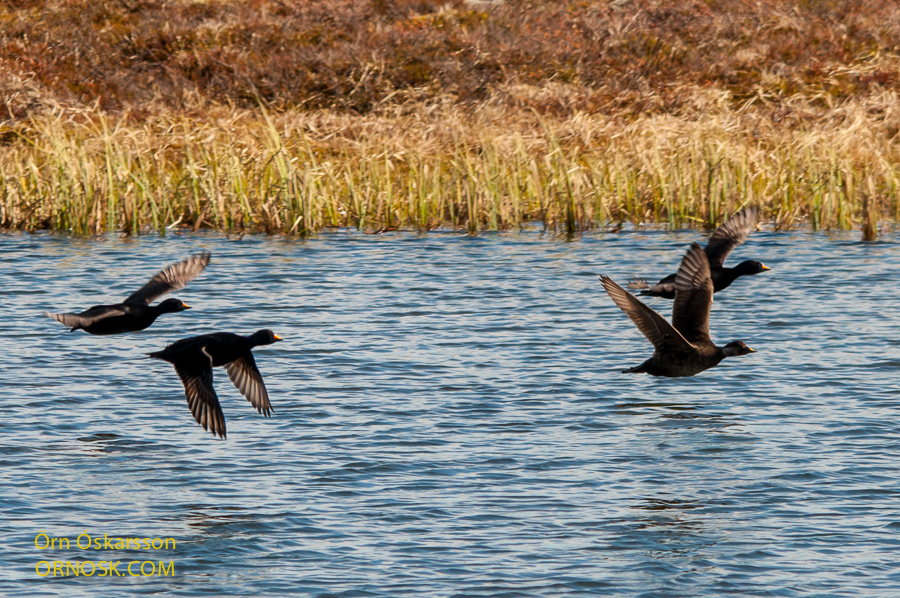 The breeding population is around 400 to 500 pairs. Its winter grounds are in the Atlantic ocean in West Europe.