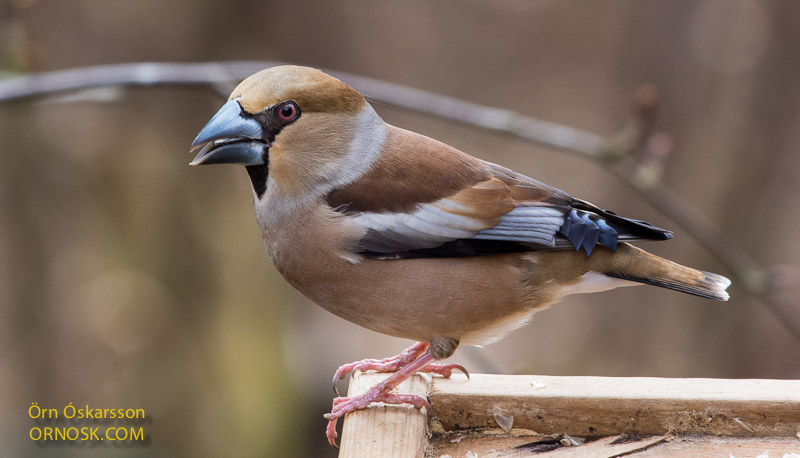 A beautiful female Hawfinch is a new bird for our garden, number 51 to be precise. The Hawfinch stands out for its distinct colours and its blue beak. It is  similar to the Redwing in size and breeds throughout Europe and the temperate part of Asia.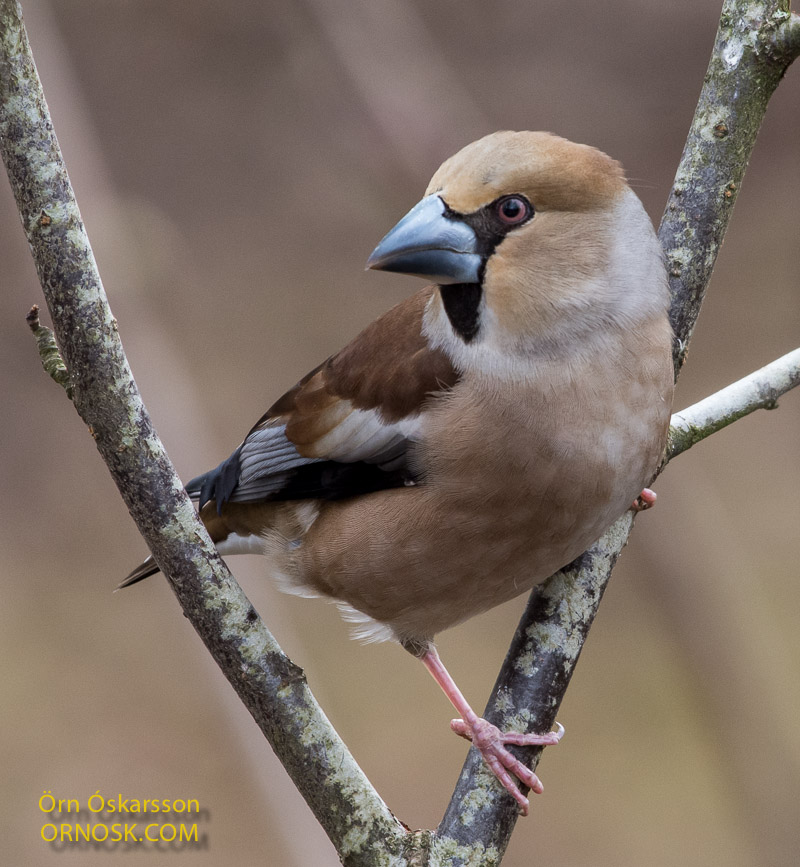 The Hawfinch was very rare in Iceland but in recent years it has become an almost annual visitor. This bird is number two in Iceland this year but the other one was spotted in the east part of the country in early April.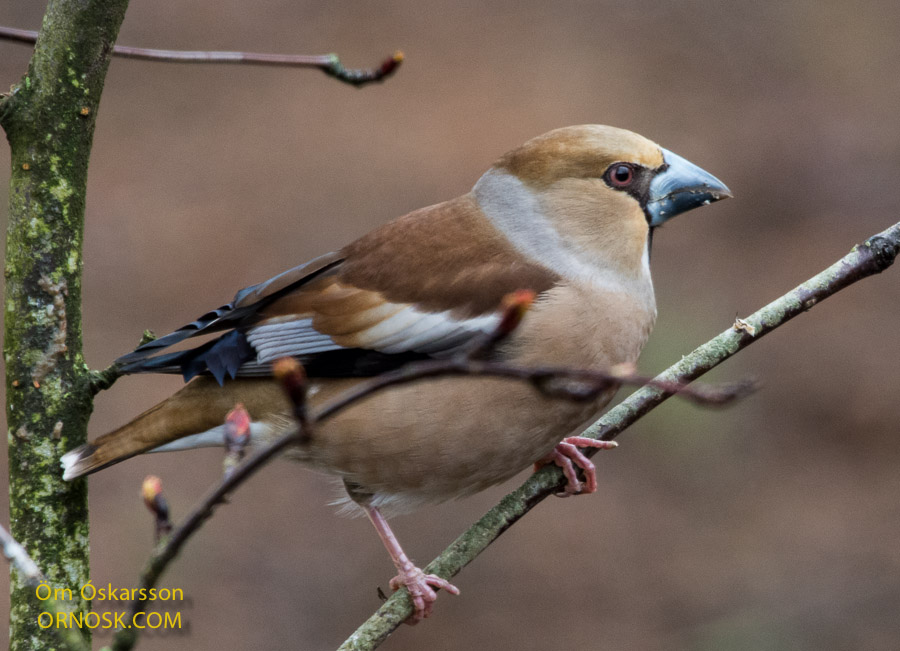 With the temperatures rising the Hawfinch will probably become a more frequent visitor here as its numbers continue to grow in the British Isles. This well liked visitor has now been here for three days and we hope it decides to stay.