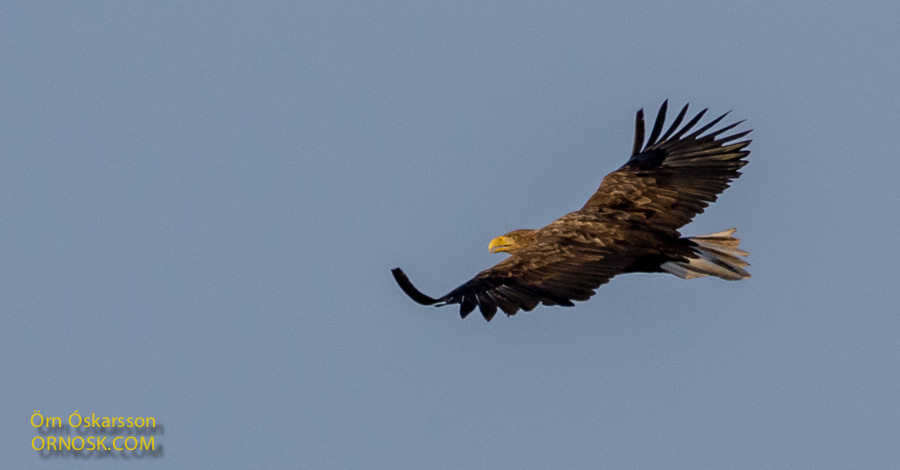 White-tailed Eagles are not so uncommon around Selfoss in winter although they breed in the Western part of Iceland. At this time of year they can sometimes be seen flying over the river in search of prey especially when it is cold and snowy.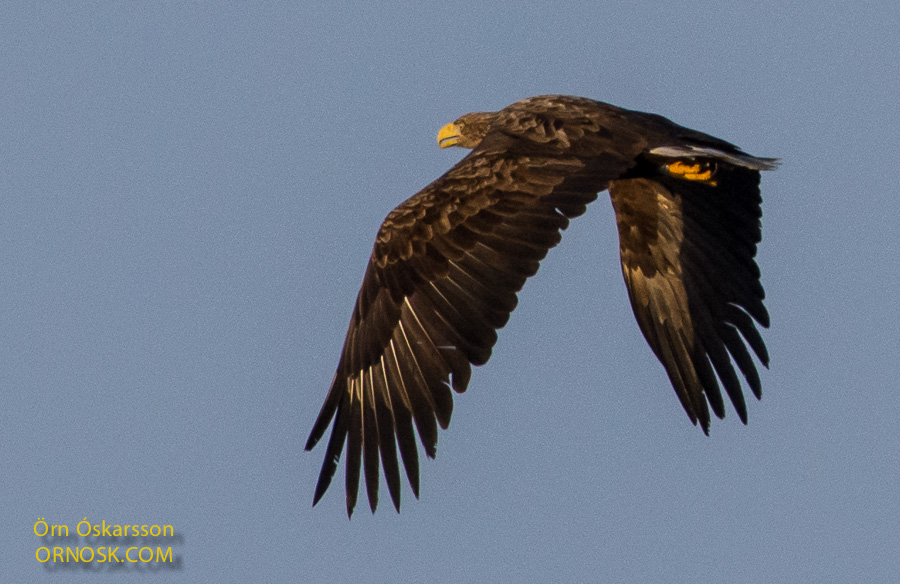 River Ölfusá is the ideal winter habitat for ducks and geese because it never freezes over, thus making it also an ideal spot to visit for birds of prey such as White-tailed Eagles.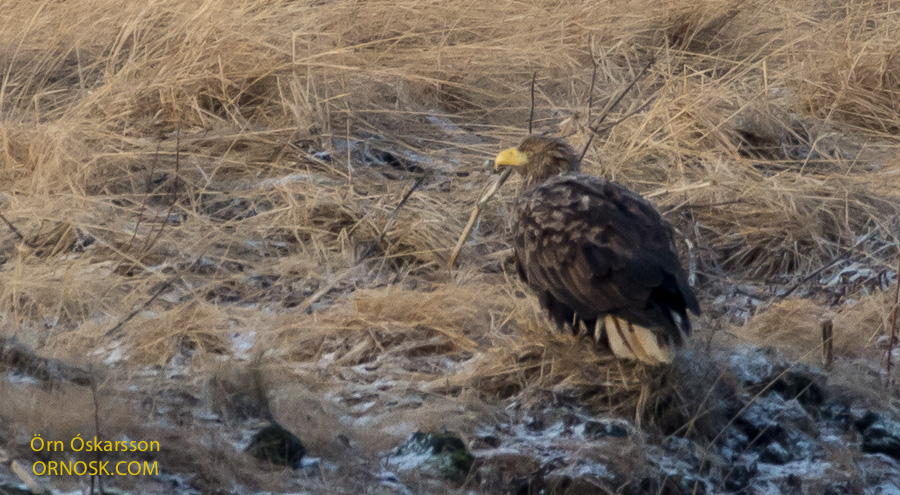 This adult White-tailed Eagle has been spotted several times in recents weeks in the area and I managed to catch these long distance photos on one of my trips.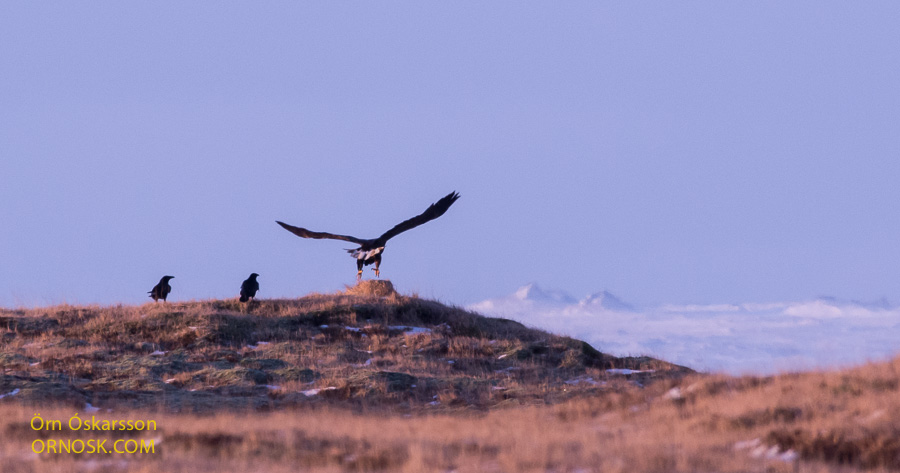 The White-tailed Eagle's main breeding territory is around Breiðafjörður Fjord in West Iceland.  In total around 75 pairs breed in Iceland and two thirds of the population in the area around Breiðafjörður.