The Grey Heron (Ardea cinerea) is a vagrant in Iceland. Every year several of them come from Scandinavia and stay for the winter. A few are also seen here in the summer time. They stay near lakes, rivers and ponds where they catch fish which is their favourite food.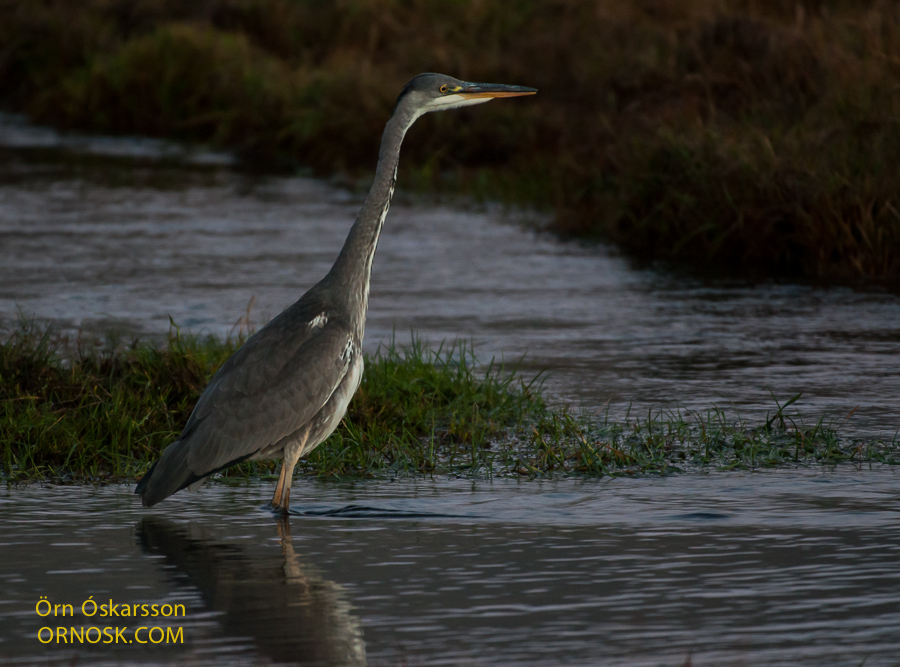 The Grey Heron is a big bird and on flight sometimes mistaken for a bird of prey.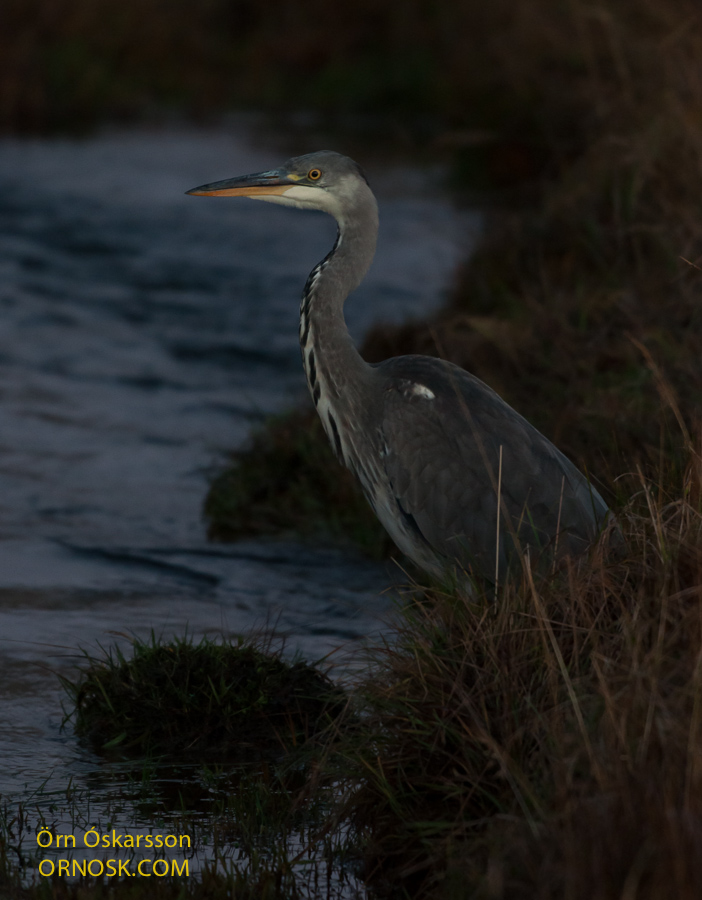 This Grey Heron was in the Eyjafjöll area in South Iceland. We saw it around mid day resting on one leg and also later near the close of day where it was fishing.