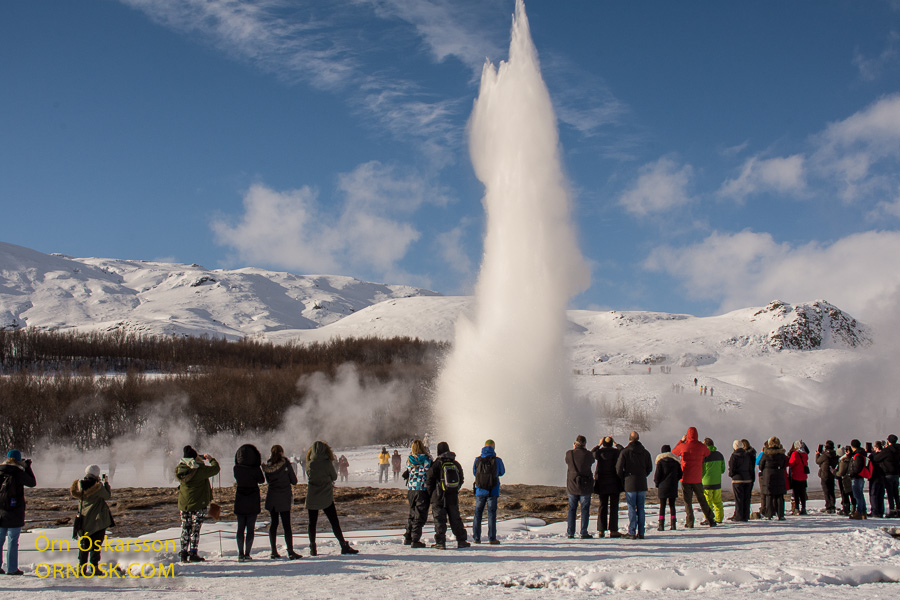 The area is called Geysir although today Strokkur geyser is the one that people come to see. Geysir is a geyser, the ONE that gives its name to the phenomena. Only once in a while does the old Geysir erupt whereas Strokkur erupts every 5-10 minutes. The term geyser is described: "A geyser…  is a spring characterized by intermittent discharge of water ejected turbulently and accompanied by steam."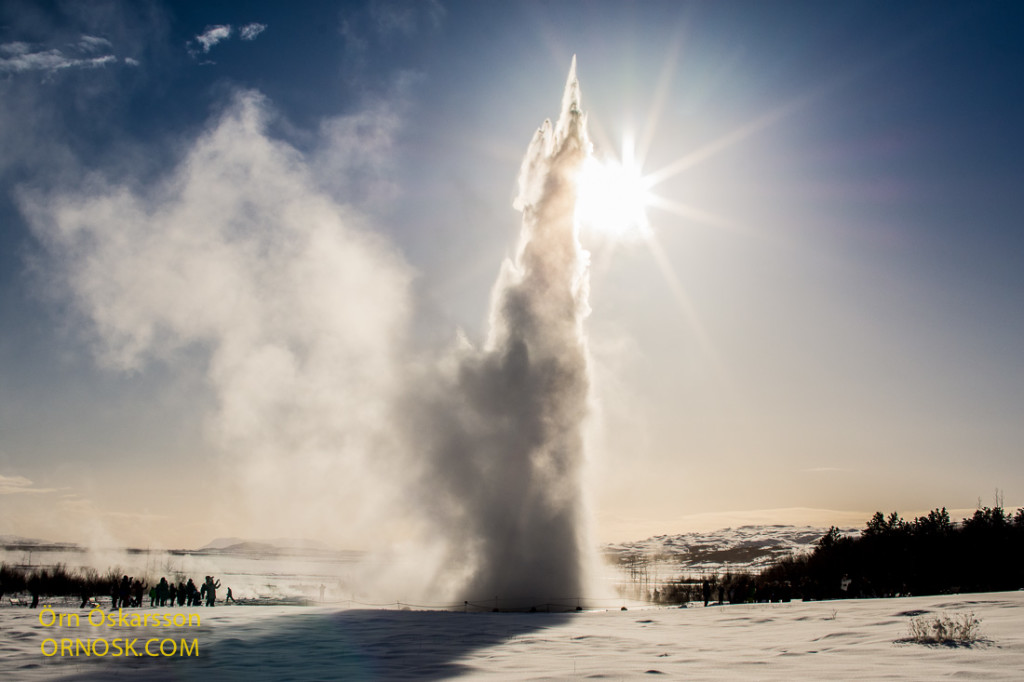 Last weekend was beautiful, the countryside was covered with snow and the sun was shining brightly, as can be seen in the photos.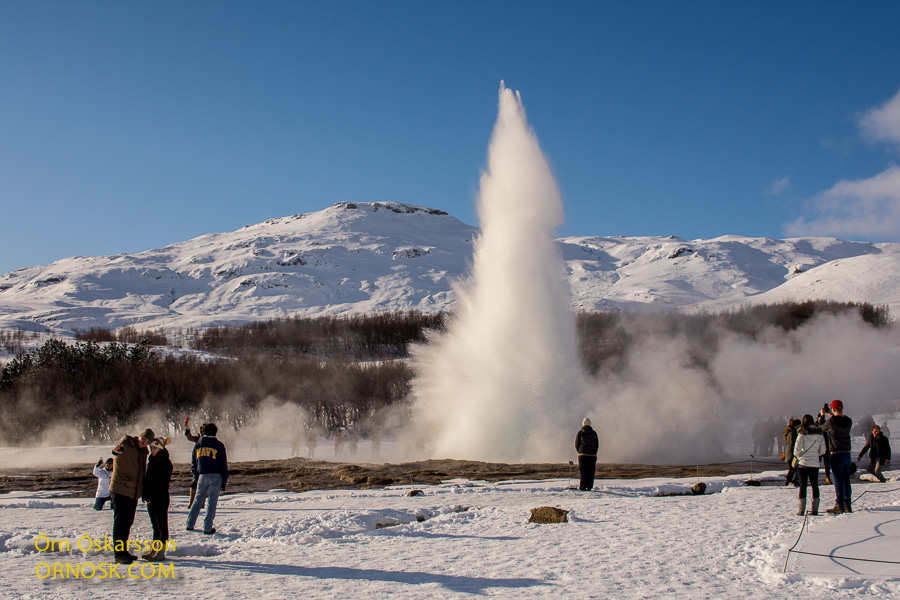 The Geysir area is one of the most popular tourist attractions in South Iceland and an increasing number of tourists visit it daily. It is situated inland in the South of Iceland about one and a half hours drive from Reykjavík, the capital. From Selfoss it is about one hours drive. A trip to Geysir usually also involves a visit to Gullfoss which is only about 10 minutes drive away.