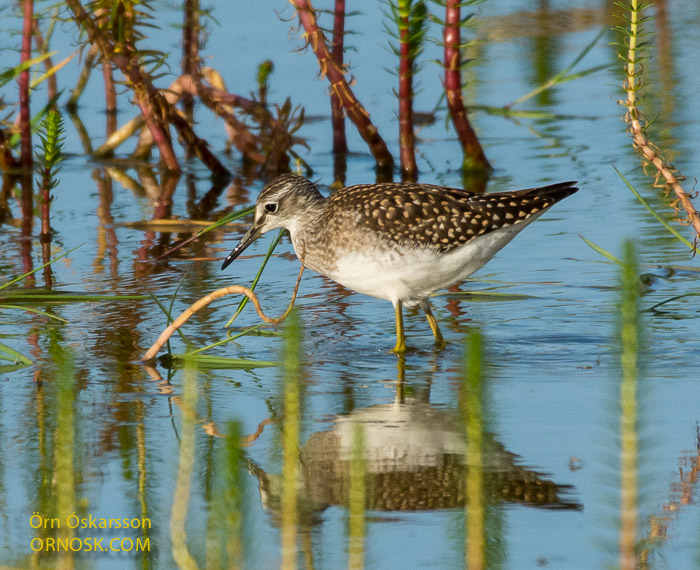 A Wood Sandpiper has been in Garður, Reykjanes Peninsula, since the end of July.  It is a common breeding bird in the subarctic wetlands of Europe and Asia and will probably become native to Iceland in the coming years. Instances of breeding are known and most of the birds have been spotted by Lake Mývatn.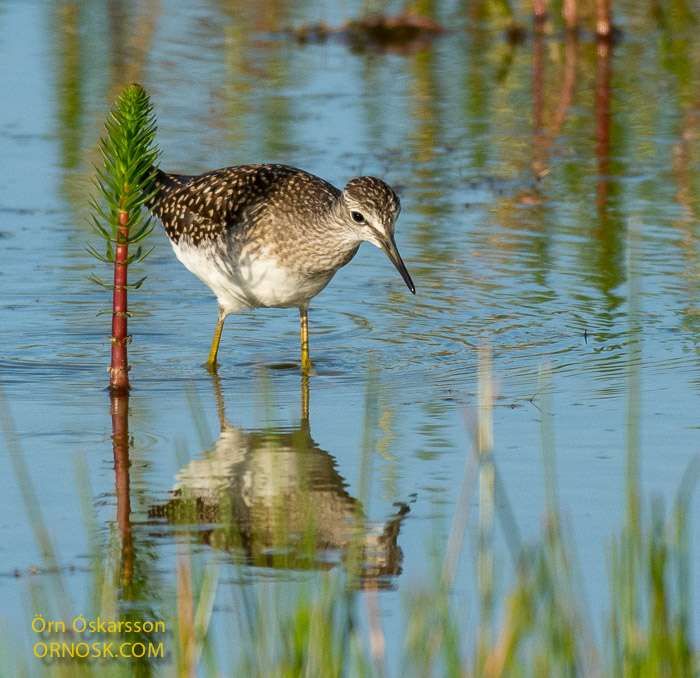 The Wood Sandpiper is a common bird in freshwater wetlands. It migrates south to  Africa, Southern Asia, mostly India, and Australia.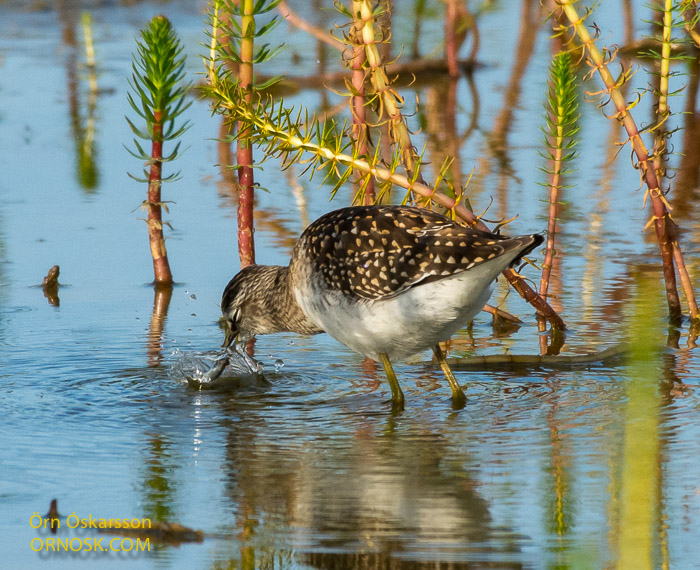 This Wood Sandpiper was in the company of a Red Shank and a  Dunlin, all of them in search of food in a shallow pond. We saw it catch some sticklebacks which is probably its favourite food.