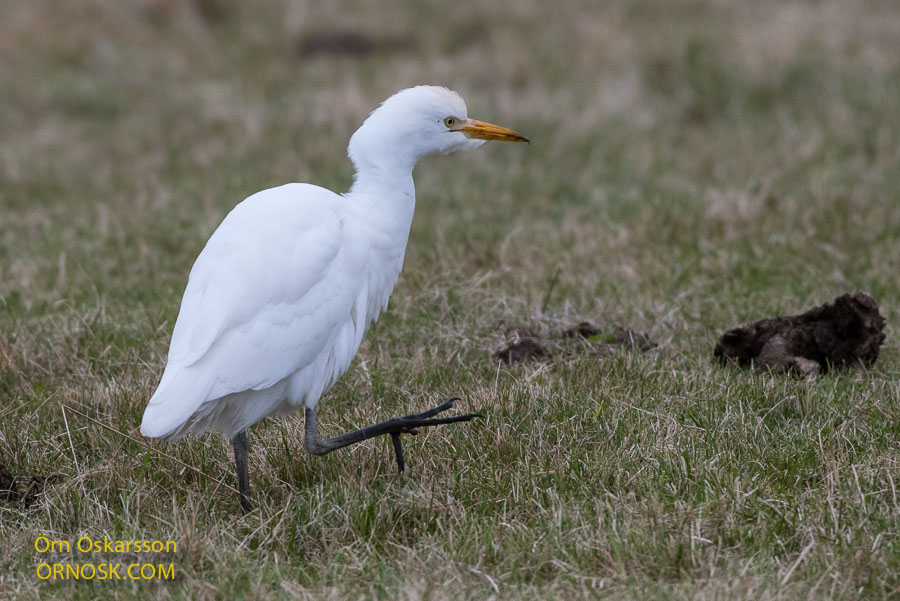 No less than four Cattle Egrets were staying at Kröggólfsstaðir in Ölfus, South Iceland, last week. At least three of them are still there. In recent years more and more sightings are being recorded in Iceland for these beautiful birds but this is the first time so many have been spotted together.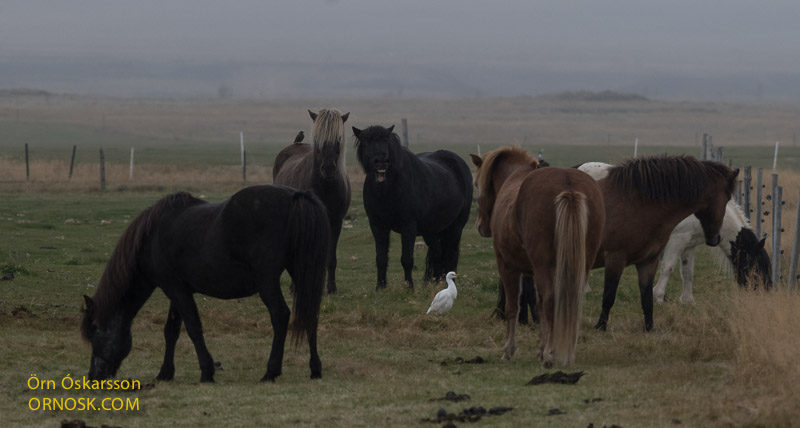 The Cattle Egret is a rare vagrant in Iceland. It is a breeding bird in parts of South Europe and also in the southern part of North America. Their diet is mostly insects and they are most often seen in grasslands and plains among grazing lifestock such as cattle or other big grass eating animals.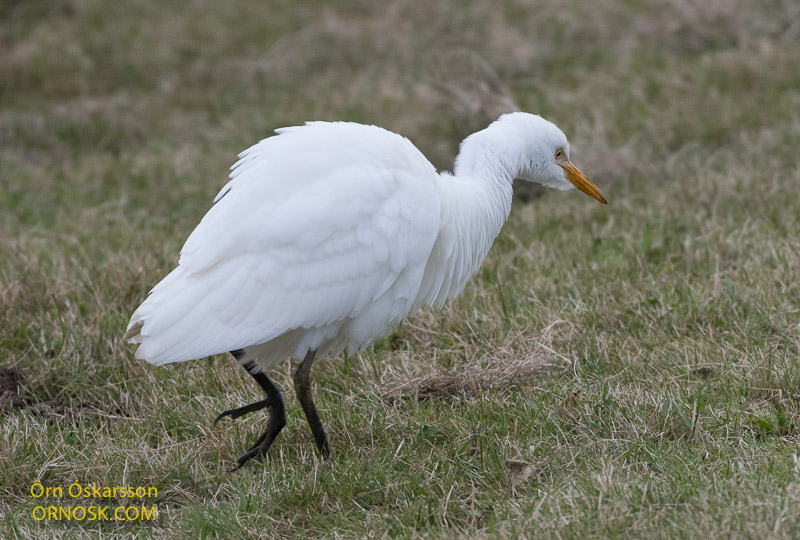 A Cattle Egret was first recorded here in 1956 and then not until 2007. Their recorded number in Iceland now has with these four probably reached fifteen.