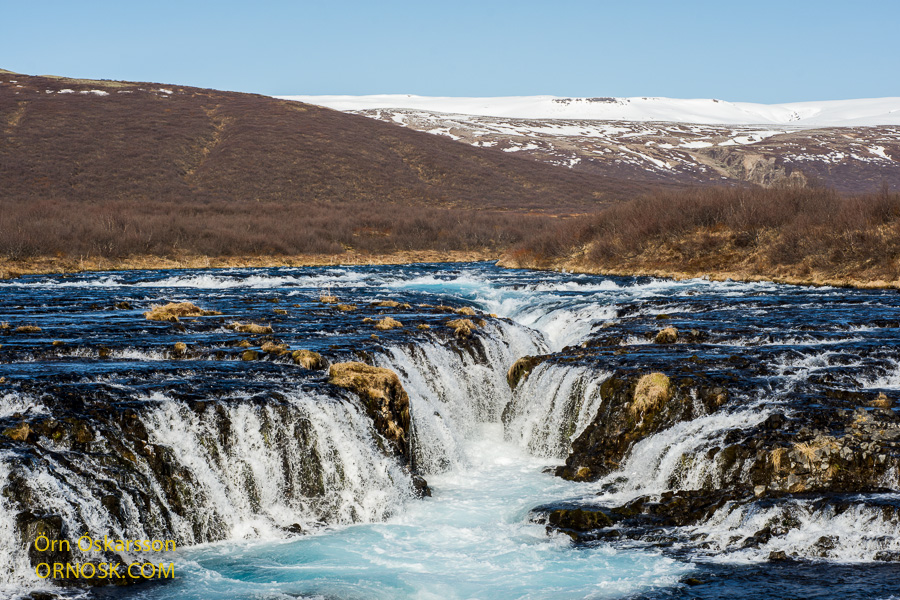 The waterfall Brúarfoss has suddenly become a popular scenic attraction in South Iceland.  To get there one has to walk for about 20 minutes from a dirt road which was almost exclusively  used by the ones staying in the summer houses in the area. Some very adept photographers took some more than amazing photos of the waterfall which went viral, – and Voilà! Click here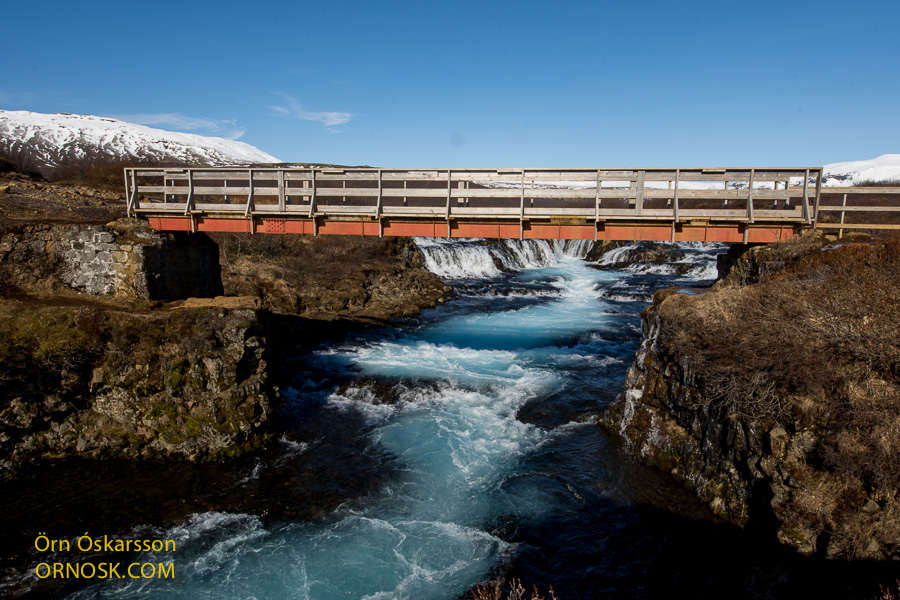 The path to the waterfall is a mess. In April when we went there the only suitable footwear was wellies. So before you go consider whether you want to spoil your shoes or make do with watching amazing photos on-line.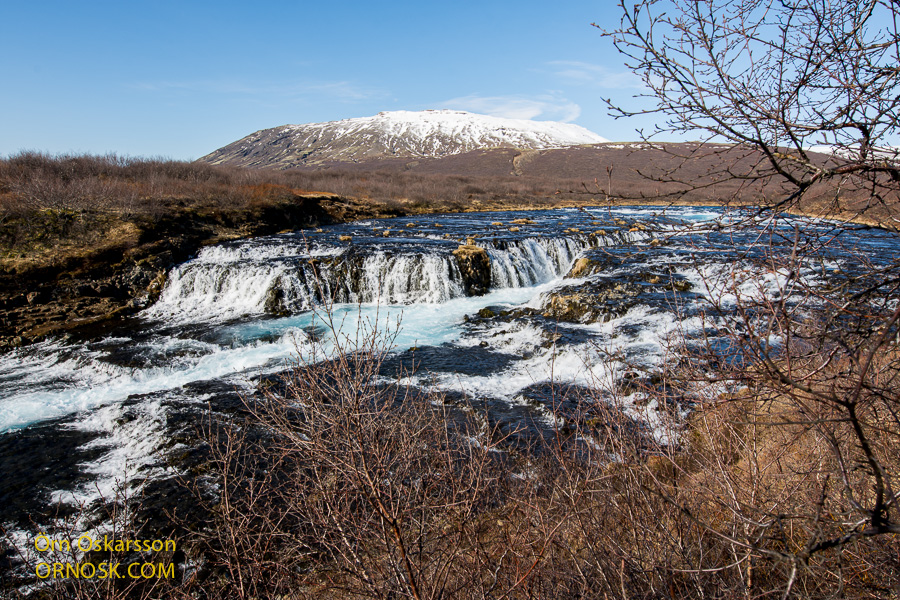 Note: This spring landowners were given a grant to construct a footpath from the main road. That means the hike will in future take about one hour.