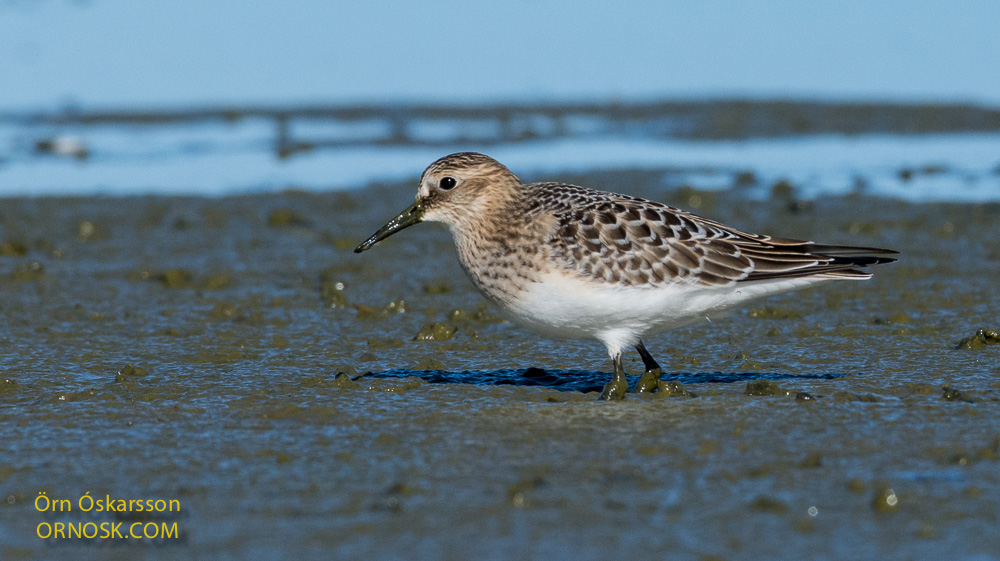 For the last few days a juvenile Baird´s Sandpiper has been seen in Bakkatjörn in Seltjarnarnesi /Reykjavík. It is a vagrant in Iceland. This is a tame bird that is easy to observe from a short distance as it searches for worms in the  in the mud.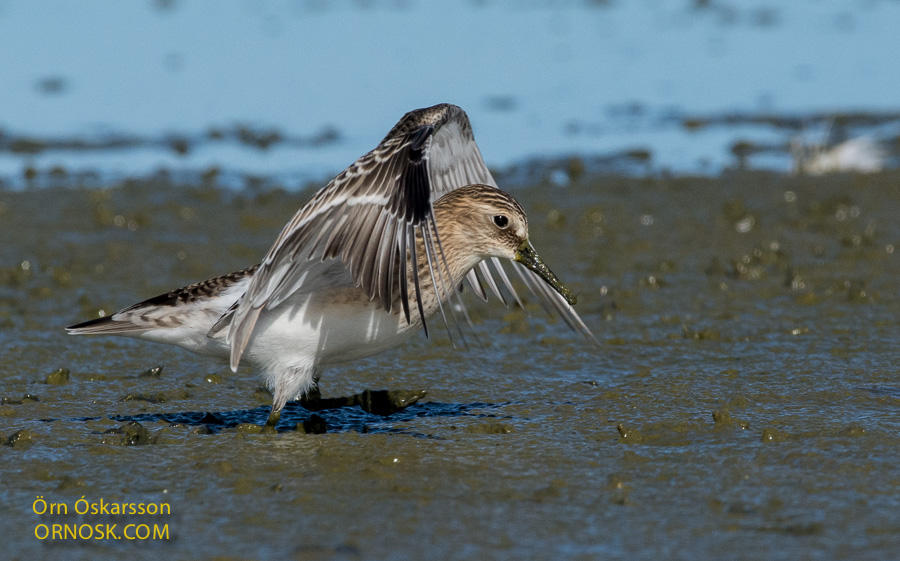 The Baird´s Sandpiper is a rather uncommon breeding bird in the Artic regions of East Siberia, Alaska,  Canada and in Northwestern Greenland. Its winter grounds are in South America.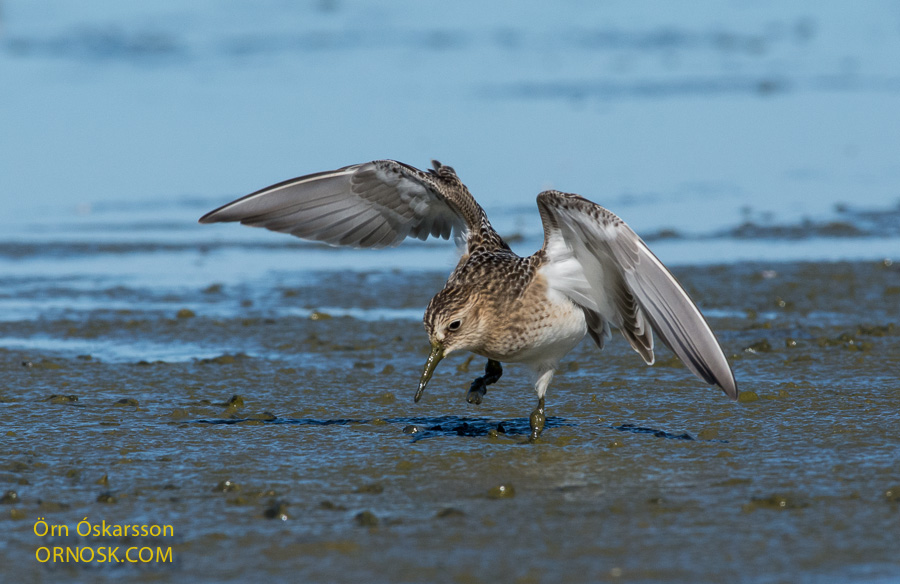 Baird´s Sandpiper is seen once in a while in Europe. In Iceland it has been spotted eight times, first in 1994.