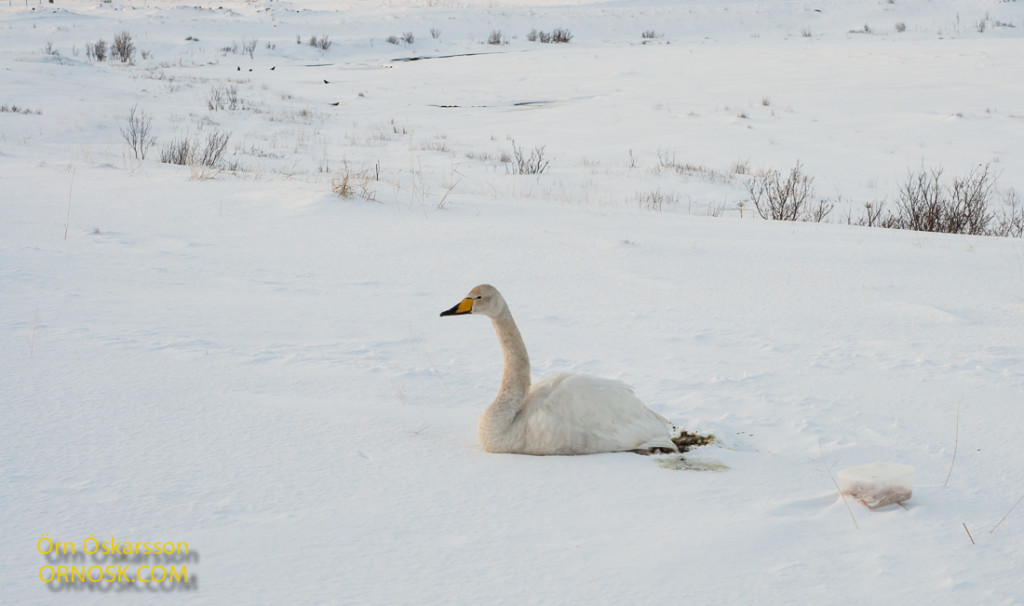 On Christmas Day this Swan visited a house by the River Öflusá. When the family looked out their living-room window there it was in the snow and stayed there for four days.  Temperatures were down to minus 12° C and blizzards most of the days. The Swan wouldn't eat anything and was obviously not feeling well. Birders thought that it had come there to die.
At noon on the fourth day, however, it stood up and walked to the river. It had some water to drink and was obviously very thirsty. The Swan was last seen on its way down the river that same day.
On the River Ölfusá in the Selfoss area there are now 48 Swans overwintering. That is a bit more than in recent years.