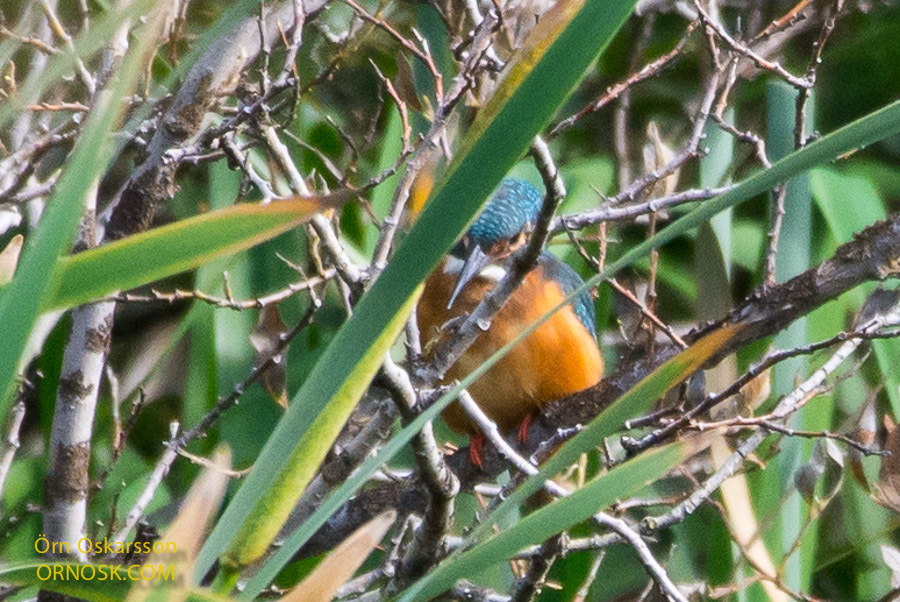 The first Common Kingfisher has been spotted in Iceland. It was first seen August 18 by a forest pond near Mógilsá, just outside Reykjavík. Since then the most avid birders have spent hours trying to get photoes of this rarity which has proved to be quite a feat.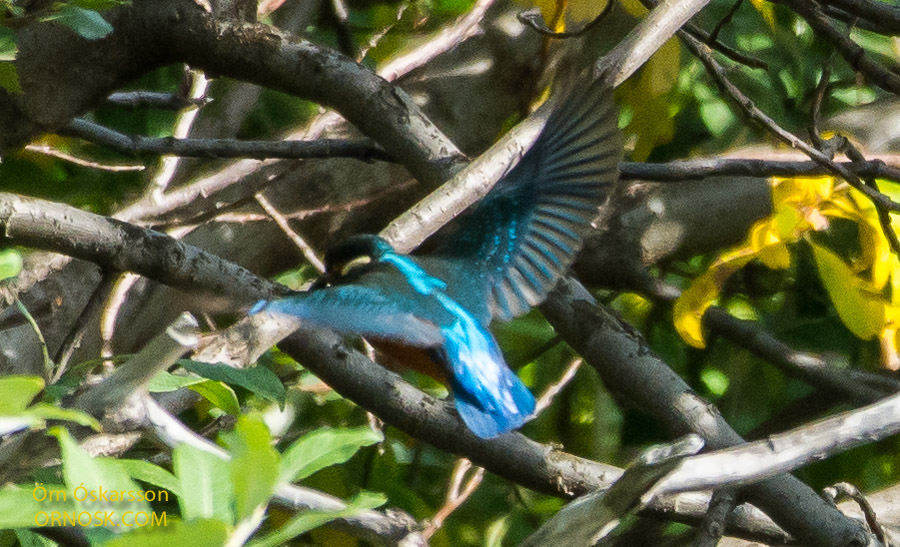 The Common Kingfisher is a native to most of Europe, Asia and North Africa, and breeds as far north as South Scandinavia. Its favourite habitat is clear water ponds, rivers and lakes with overhanging shrubs and trees by the waterside and fish in  abundance.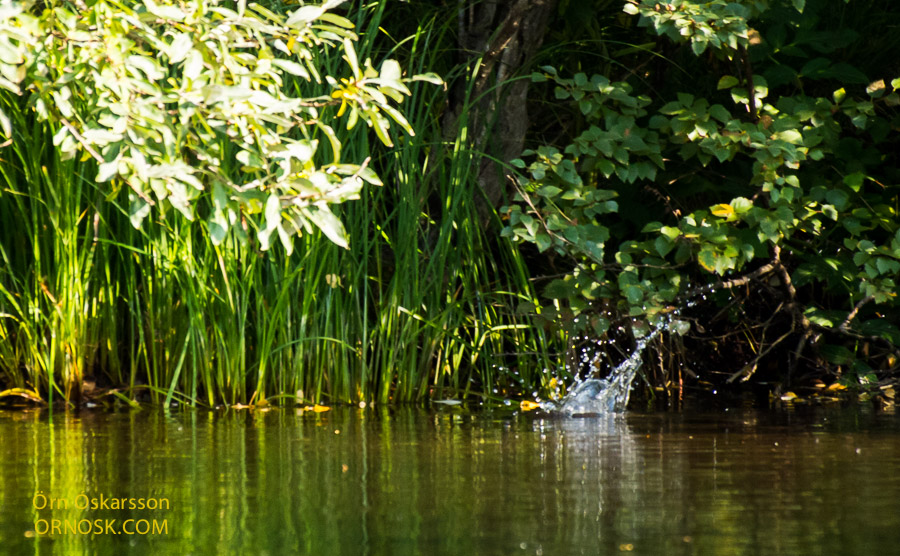 The forest pond by Mógilsá is probably the ideal place to live for the Common Kingfisher with clear fresh water and both trout and sticklebacks. It is very shy and hides in the trees, giving birders a hard time to catch a picture of it. When it emerges and dives for fish, it is like a blur of colour moving quickly across the water – and you can easily miss it if you are not vigilant enough.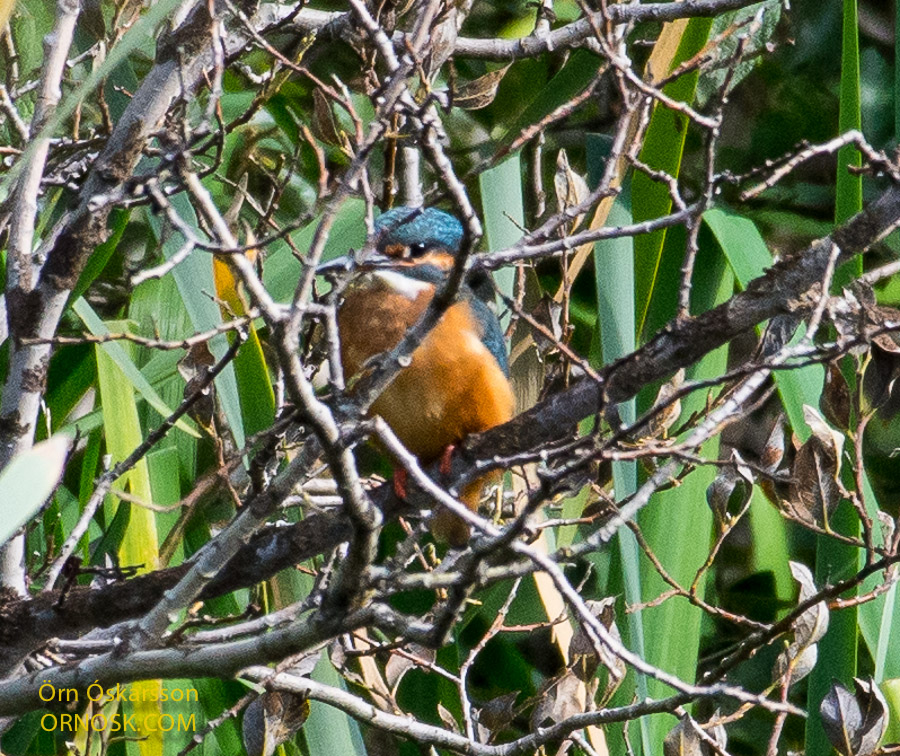 In my second trip I managed to get these pictures which are heavily cropped. Hopefully this Common Kingfisher will take a liking to Iceland and manage to survive the winter. The circumstances seem ideal so we can only hope that it will be joined by another of its kind and start breeding here in coming years.