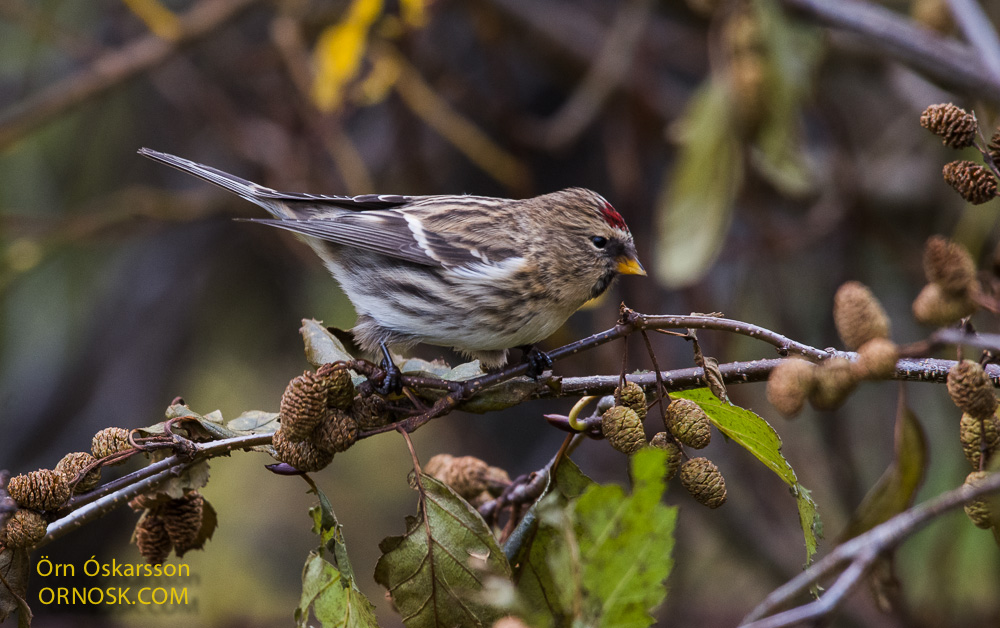 The Redpoll is a very common bird in woodlands in Iceland. It is the only original Icelandic woodland bird. Its main diet is insects and Birch seed. In the last decades it has gradually learnt to feed on seeds from other tree species in our fast growing forests.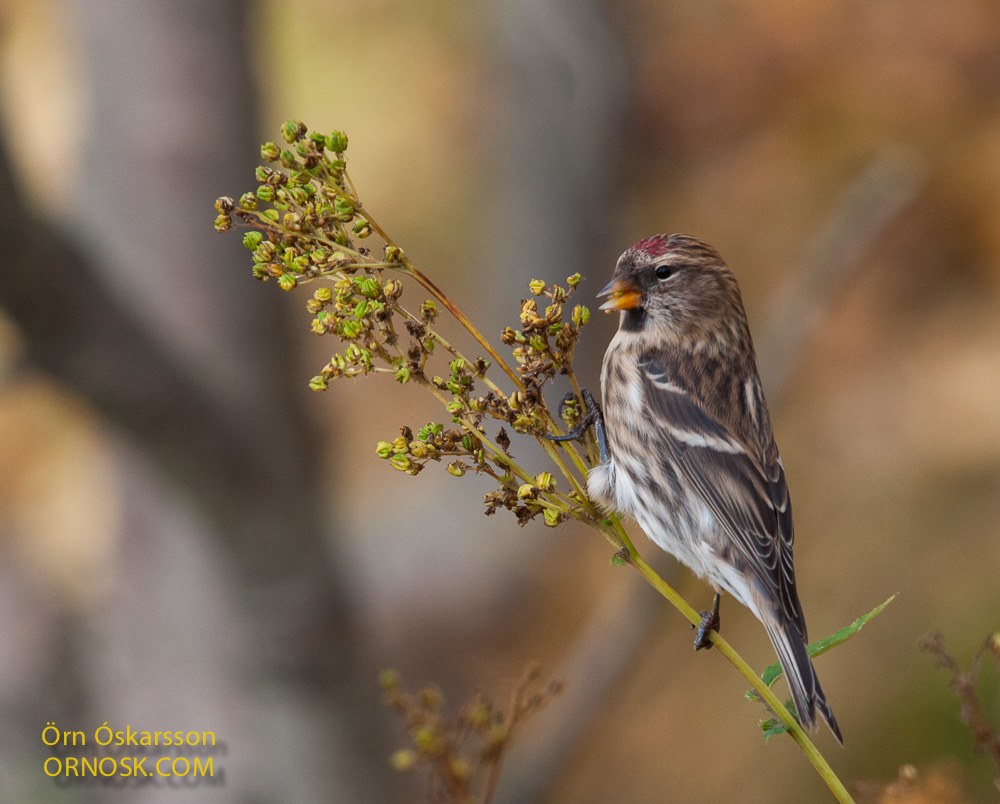 This autumn the Birch has failed to produce seeds here in the South for the second year in a row. This is also the case with seed production in Spruce trees this year.
Despite this there are a lot of Redpolls in search of feed in Hellisskógur by Selfoss. Their main feed this autumn seems to be seed from the Sitka alder (Alnus viridis ssp. sinuata) and from the plant Meadowsweet (Filipendula ulmaria). Both of these are common in Hellisskógur and form seeds every year.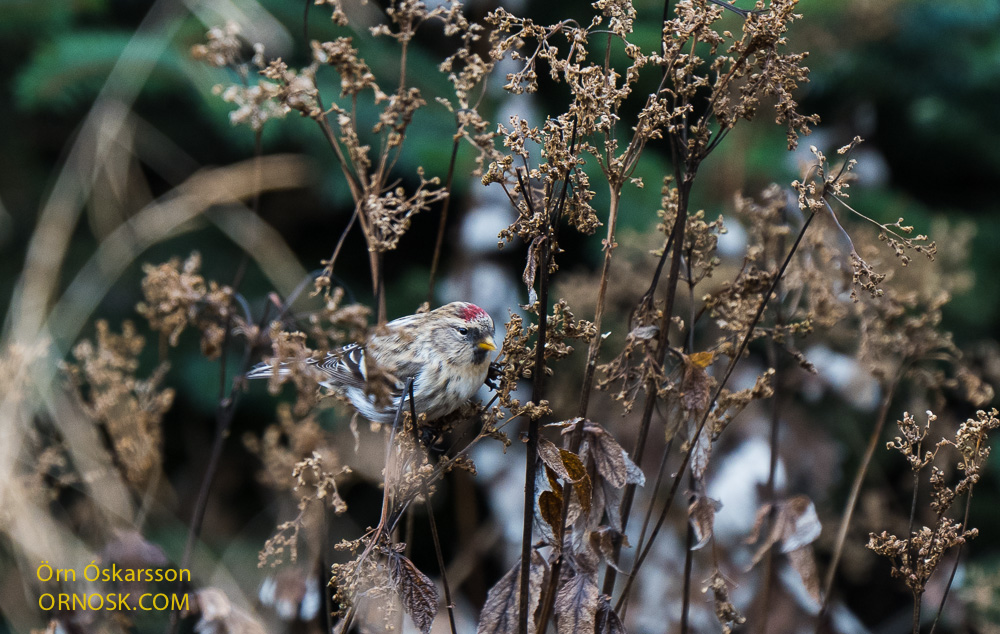 If there is shortage of feed for the Redpolls they are not shy to come into gardens and eagerly take to seed set out for them.  If things are rough part of the stock might leave the country for southerly parts of Europe.