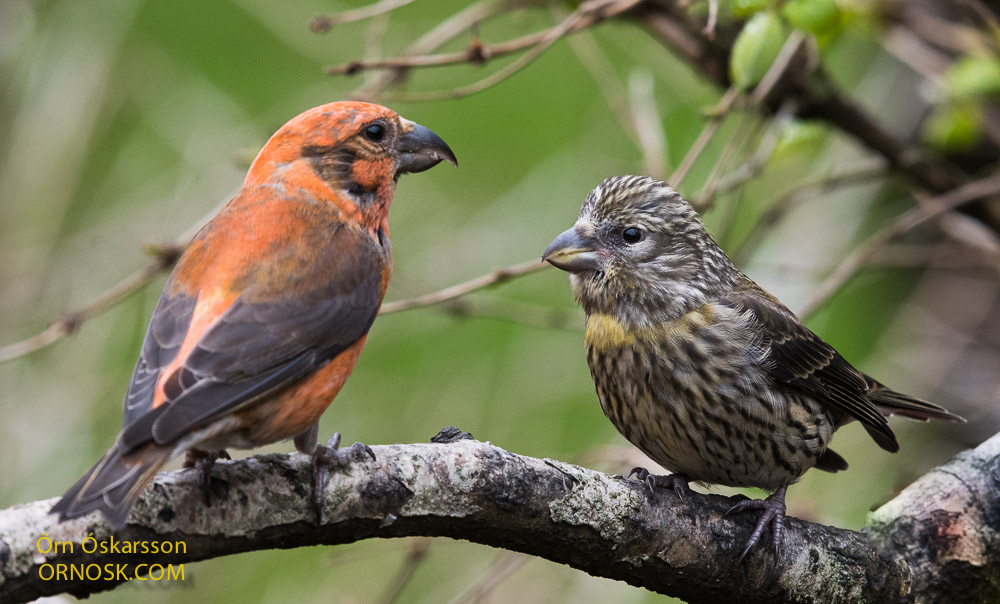 A Common Crossbill has bred in Hellisskógur forest by Selfoss this spring. In March they could be seen in the forest eating seeds from the Contorta Pines. In the beginning of April the male started coming to our garden on the south side of the river for feed.  From then on he came here several times daily and could be seen going back to the forest on the northern side.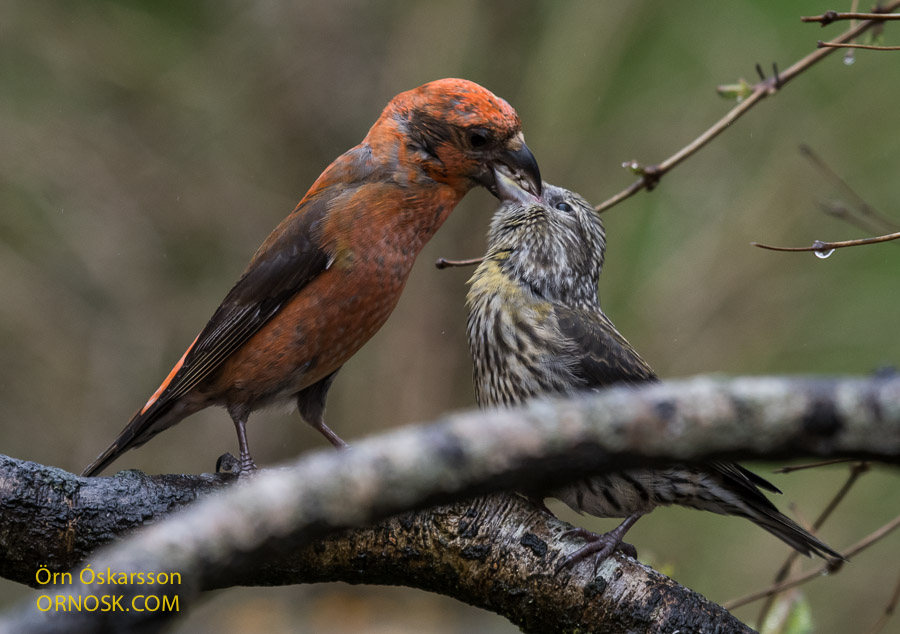 In the end of April a female bird sometimes came with him but then the male started coming alone sometimes accompanied by a hatchling. As time passed the hatchlings became three.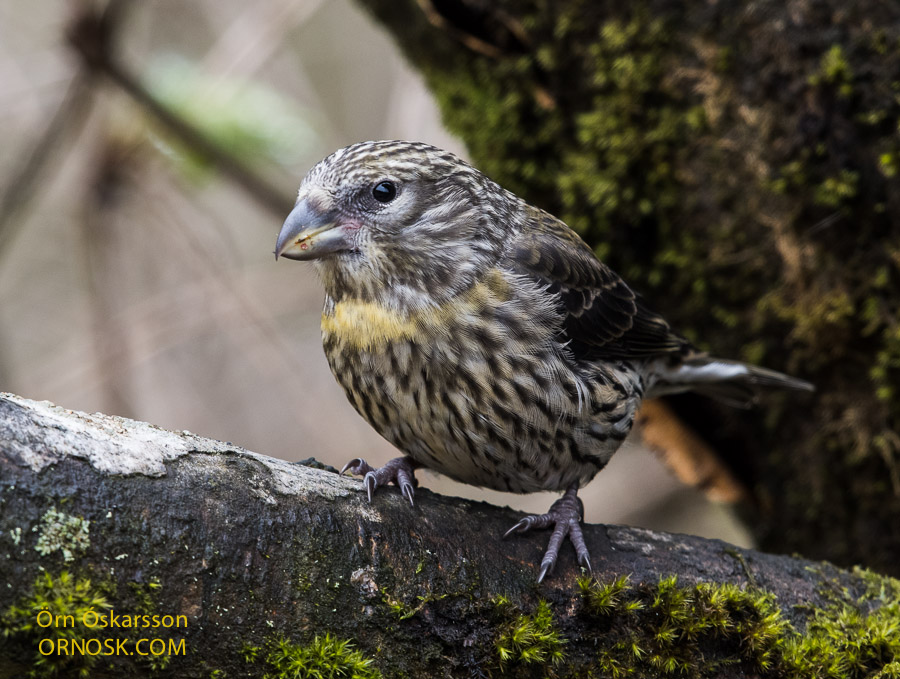 Watching the male feed the young ones is amazing. He vomits sunflower seeds into the hatchlings' beaks. However, lately he has let them feed on their own. So perhaps he is breeding again.