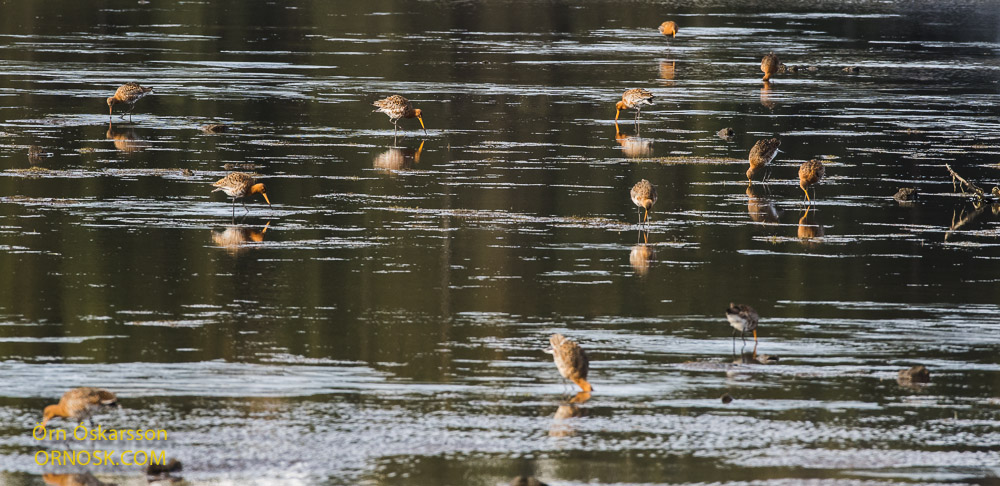 Black-tailed Godwits are arriving in the thousands to their summergrounds. They are welcomed by snow and frost here in South Iceland. When the ground is covered in snow they stay by rivers in estuaries and mudflats where they can easily find feed.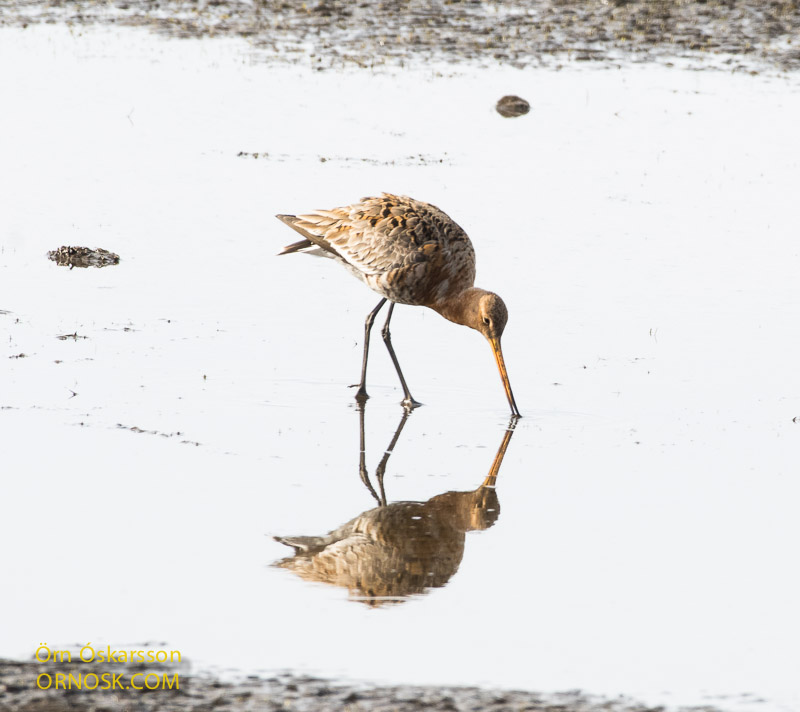 The Black-tailed Godwit is one of the most beautiful waders that breeds in Iceland and their arrival in spring is awaited with anticipation.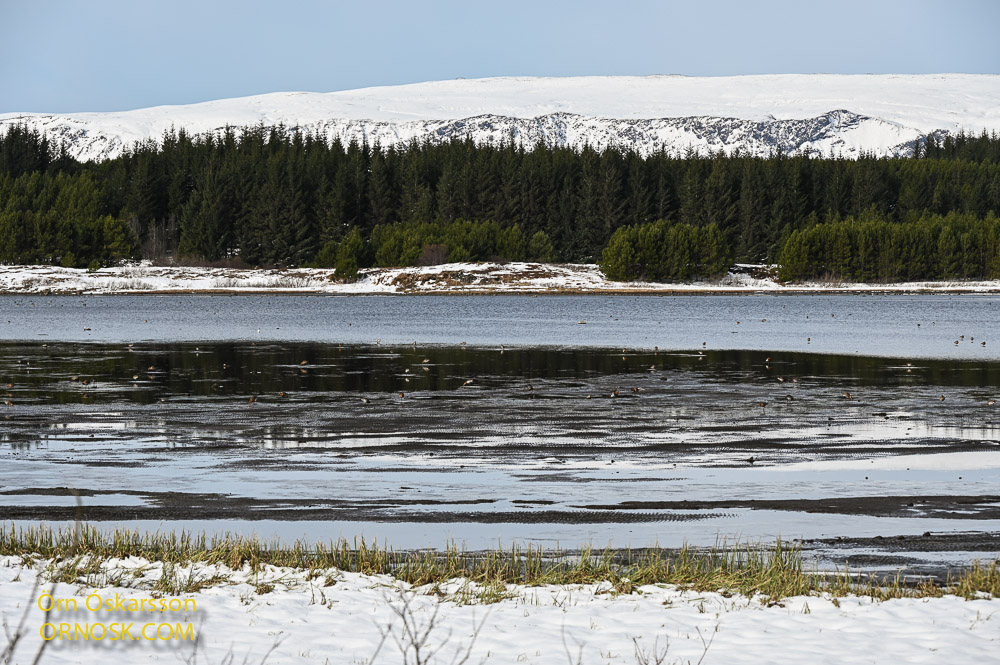 The Black-tailed Godwit overwinters on the west coast of Europe from Holland to the shores of Portugal. The Icelandic subspecies mostly breeds in Iceland but also in the Faroe Islands, the Shetlands and in Lofoten. This subspecies is more colourful, has shorter legs and a shorter bill. The Black-tailed Godwit breeds in lowlands all over Iceland and the population has been growing in recent years.