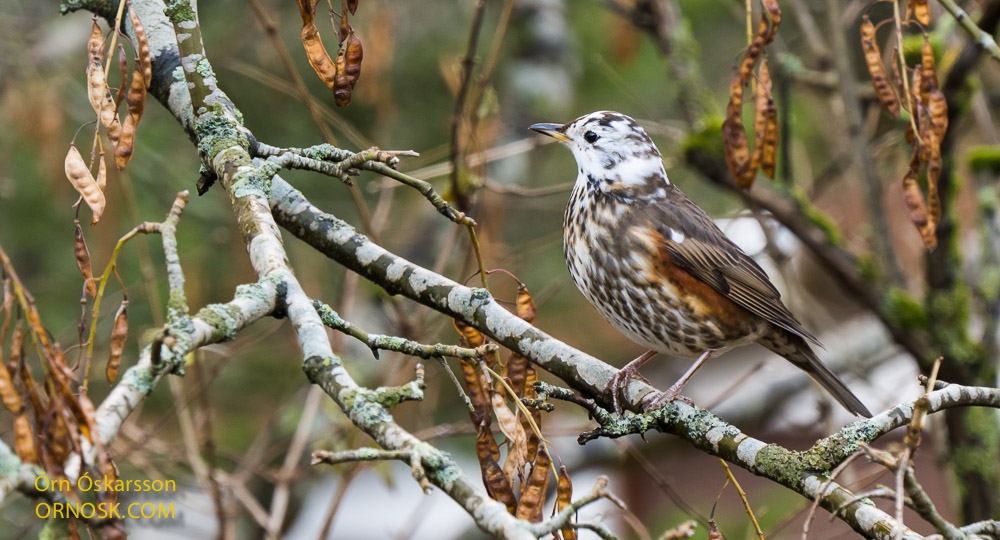 Some birds are unique like this Redwing that is visiting our garden for the second time now. We spotted it on November 12 but last year it was here at the same time. This Redwing has a a condition called partial albino or leucism. This is a genetic mutation resulting in the colourless spots in its  plumage.
We wonder where it has been during the last year. But we are sure that it remembers that in our garden there are nice people who put out feed for the birds in winter.
Pictures taken one year apart. The first from this year but the second from last year.