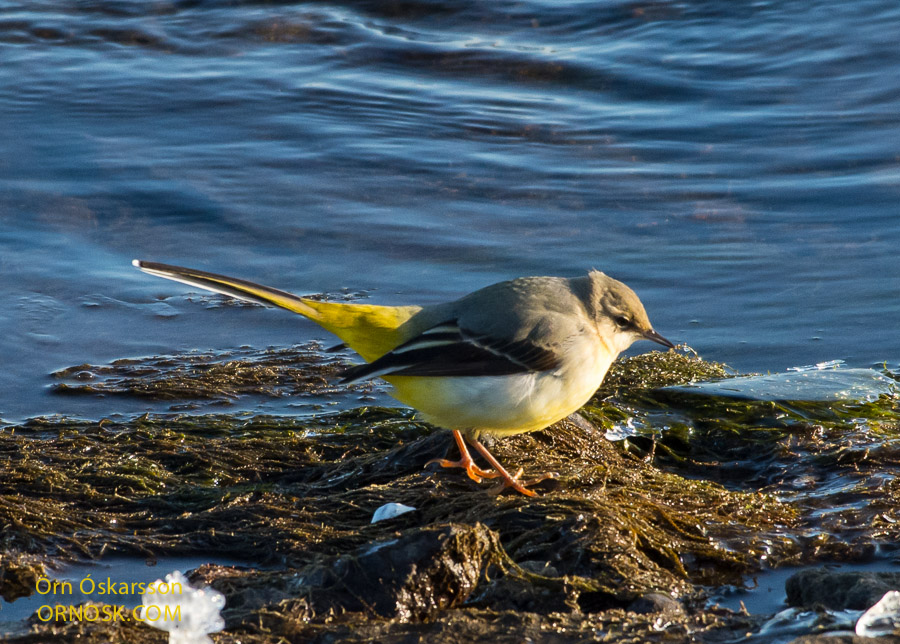 The Grey Wagtail is an annual guest in Iceland. It is related to the White Wagtail and similar in size and shape, except the tail which is much longer.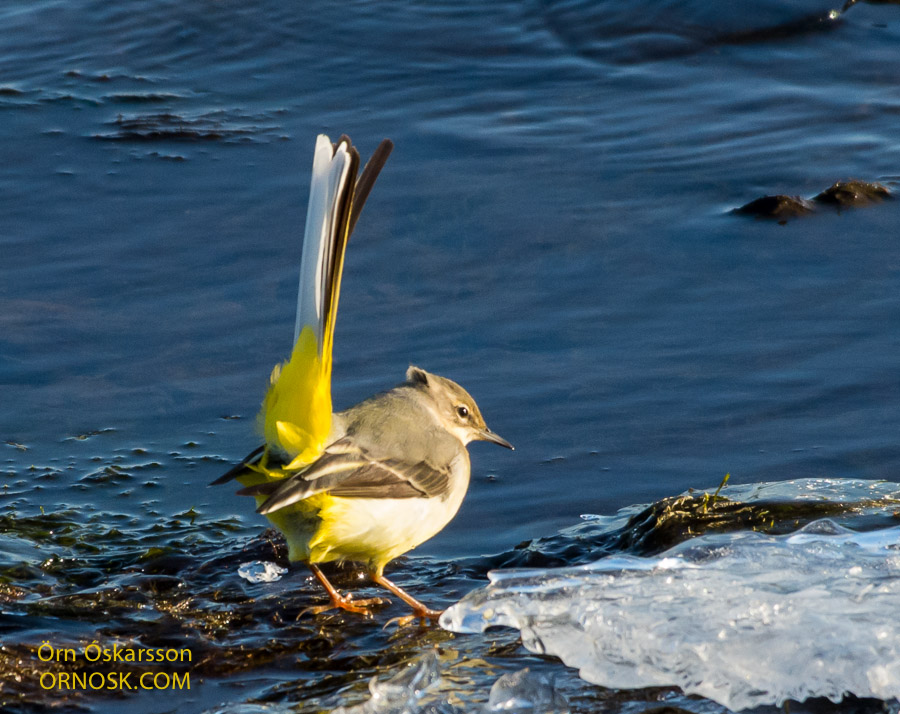 They usually stay by streams or lakes and this bird was by River Ölfusá last week looking for and eating small animals from the moss by the riverbank.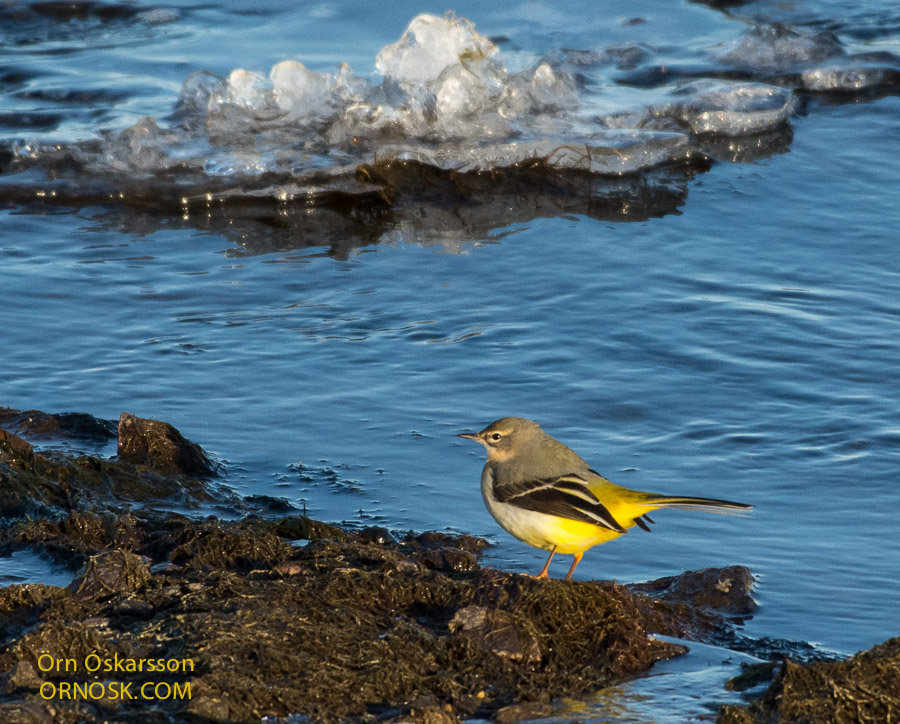 This bird probably comes from Western Europe but different races of Grey Wagtails live farther south and east.