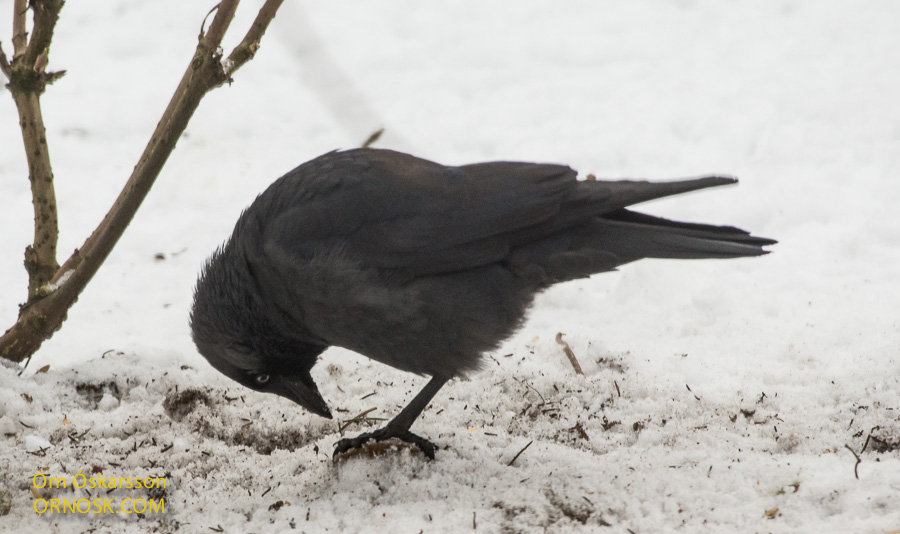 The Jackdaw in our garden  is the only one in Iceland. At least the only recorded one this year. They used to be common vagrants but not many have been spotted in recent years. This Jackdaw was first spotted in Selfoss near the end of October and it has been in our garden for three weeks.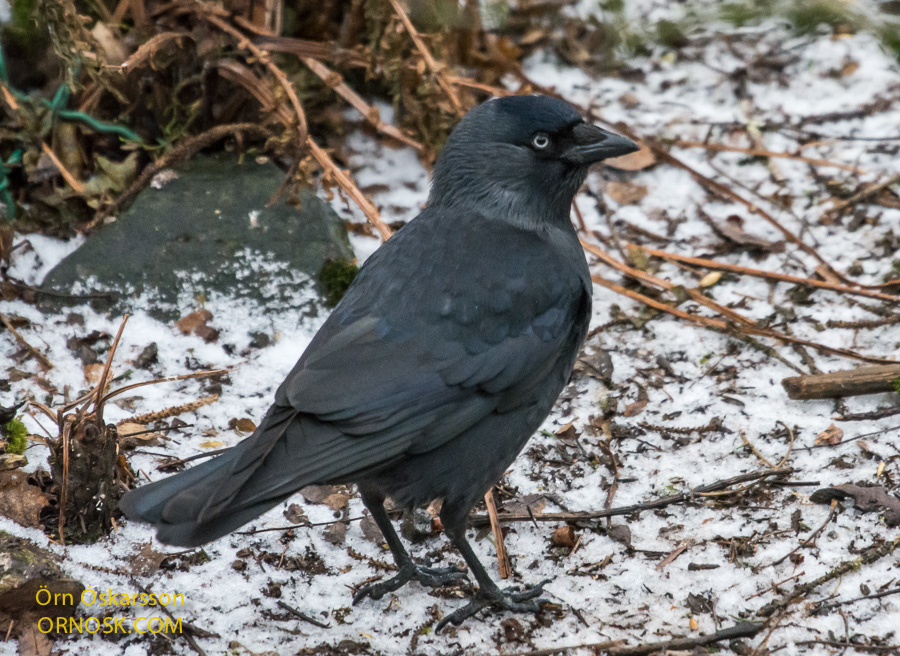 At first the Jackdaw was very shy and difficult to photograph but as the weeks pass it is getting to know us and becoming more at home. It eats all the feed we put out, apples, bread and seeds. It also uses its beak to search for food from under leaves and snow, so it should not have problems surviving here.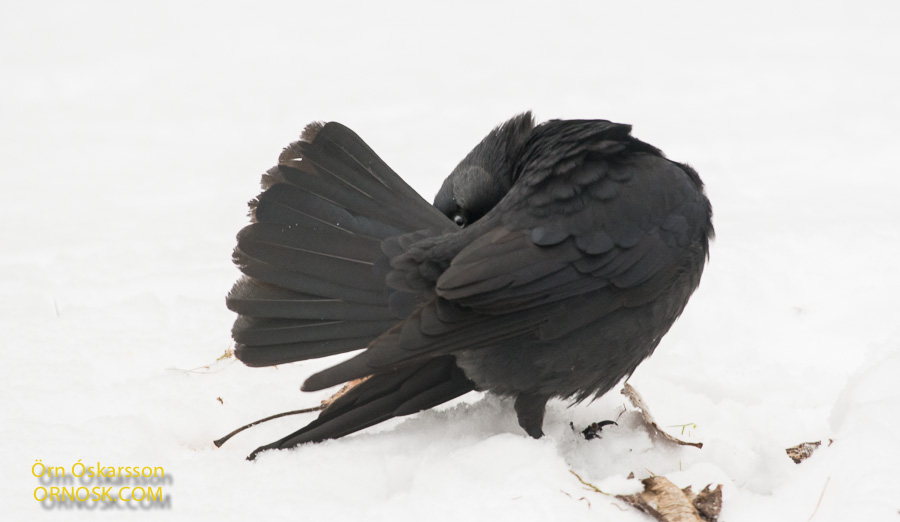 The Jackdaw is the smallest of the crow family and the one residing in our garden is of the Southwestern Europe subspecies. Like all crows, they are inquisitive and intelligent. The Jackdaw is related to the Raven and the Starling.