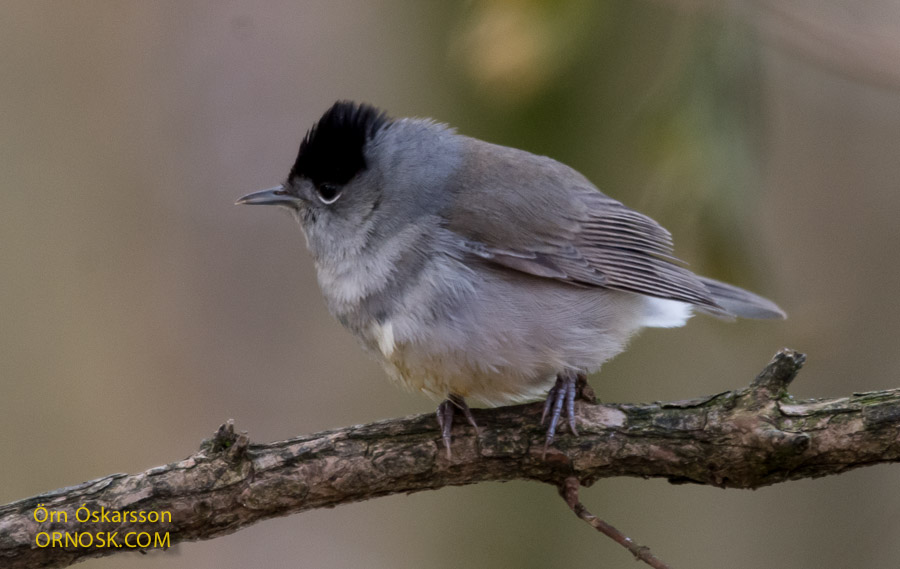 These last few weeks at least three Blackcaps have been in the garden. Around this time of year these annual guests appear and we blog about them. They now come for the apples we put out but also some small berries from the shrubs which there are not a lot of, after the cold and wet summer here in South Iceland.
As is often the case, the name of the species comes from the colour of the male's black cap but the females have a brown cap.
In a few instances Blackcaps have managed to survive the winter here in the garden but they are usually too cold and wet for them. There is a lot of competition here for the feed we put out as Blackbirds, Redwings and Starlings often have the upper hand and chase the smaller ones away.