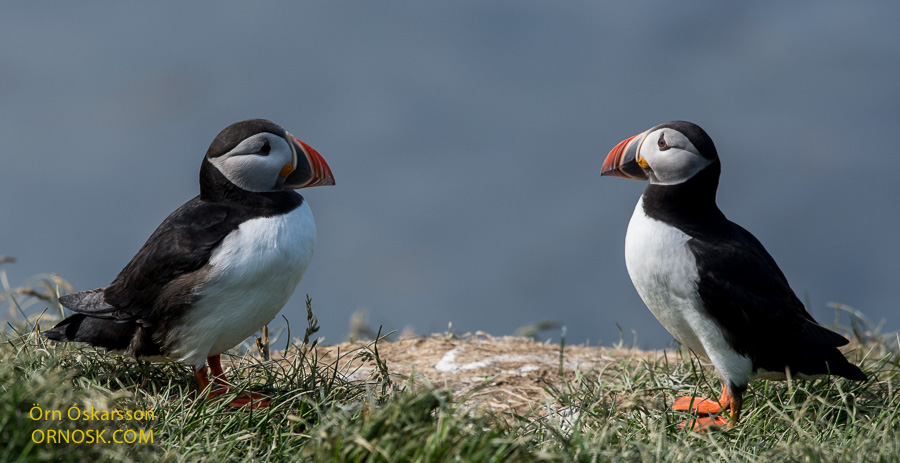 Hafnarhólmi islet by Borgarfjörður Eystri in East Iceland is a perfect place to observe Puffins and Kittiwakes, as well as some other sea birds. The time of year is late April until the middle of August but then the birds return out to sea. Not only is it a nice spot for birders but Borgarfjörður Eystri is also special for its beautiful mountain scenery although it is a bit out of the way and the roads are sometimes rough.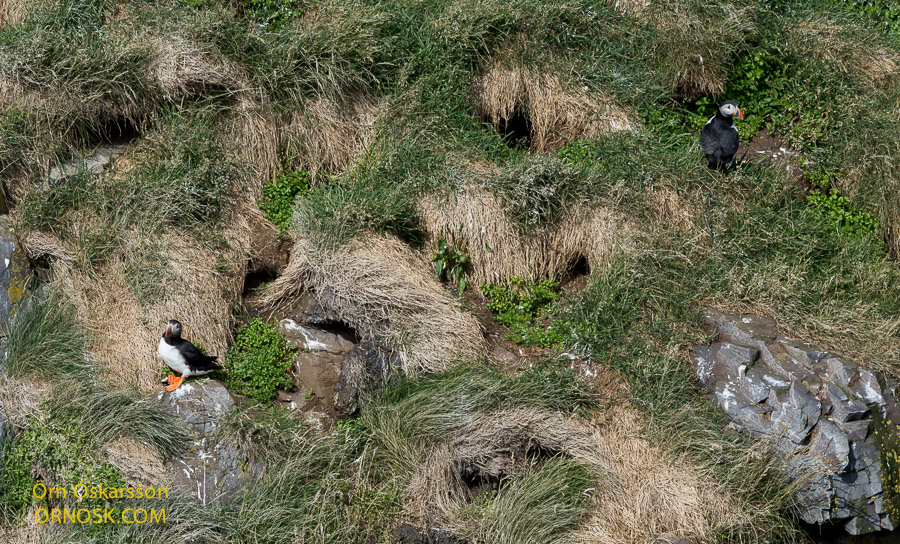 Hafnarhólmi is part of the small harbour giving it shelter from the open sea. The islet is covered with Puffin holes and Puffins can be seen flying in and out of them. When Puffins are observed in sea cliffs often you can only see them from above unless in a boat. Here you can look almost straight into the holes and might even see a little one peering out. In Hafnarhólmi you can expect to see Puffins, Kittiwakes, Fulmars and Common Eiders.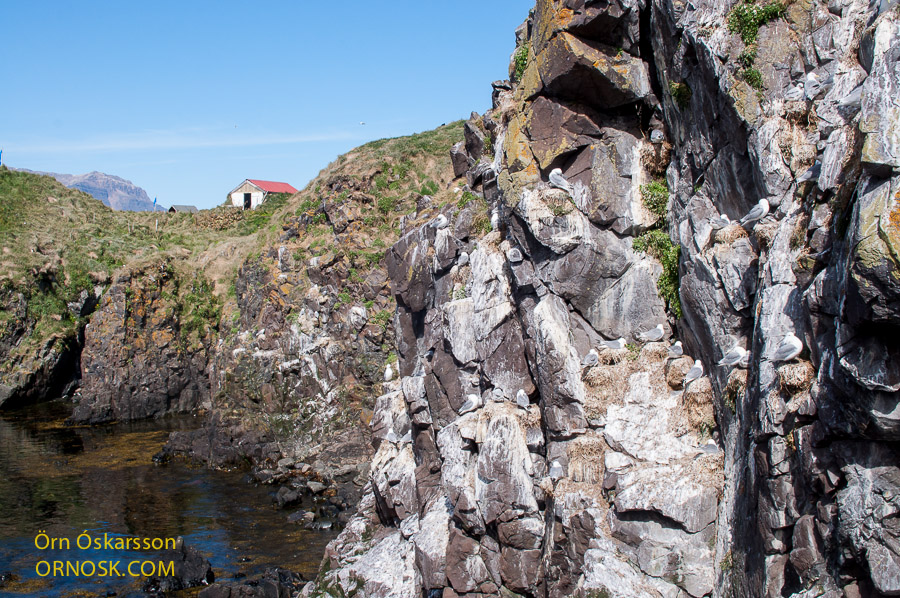 Hafnarhólmi is by the harbour located a few km from the small town. To facilitate birdwatching several staircases have been built, as well as a bird hide. Access to the area is free but guests are asked to donate to help maintain the area.