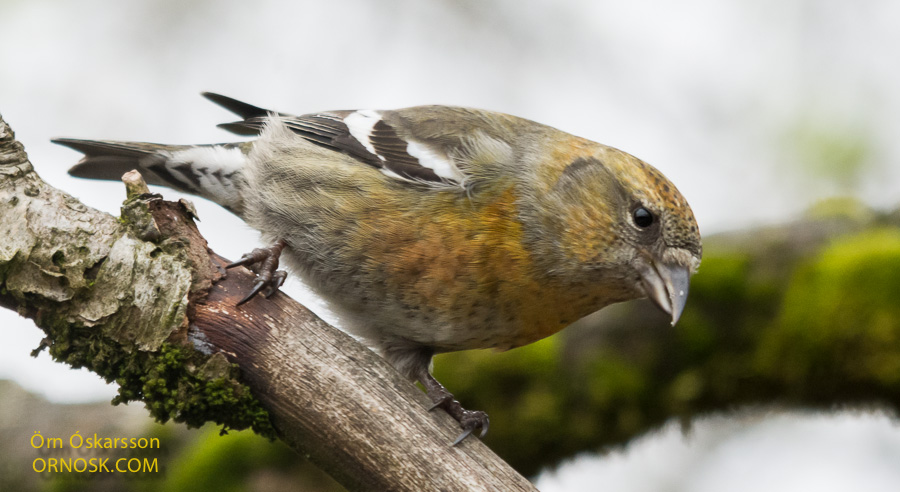 Never before has a female White-winged Crossbill been spotted in Iceland, being the second of its kind after the male which was spotted in the Reykjanes Peninsula last autumn.  Here in our garden, where there are vigilant eyes, this beautiful American vagrant was eating sun-flower seeds with Common Crossbills and Redpolls.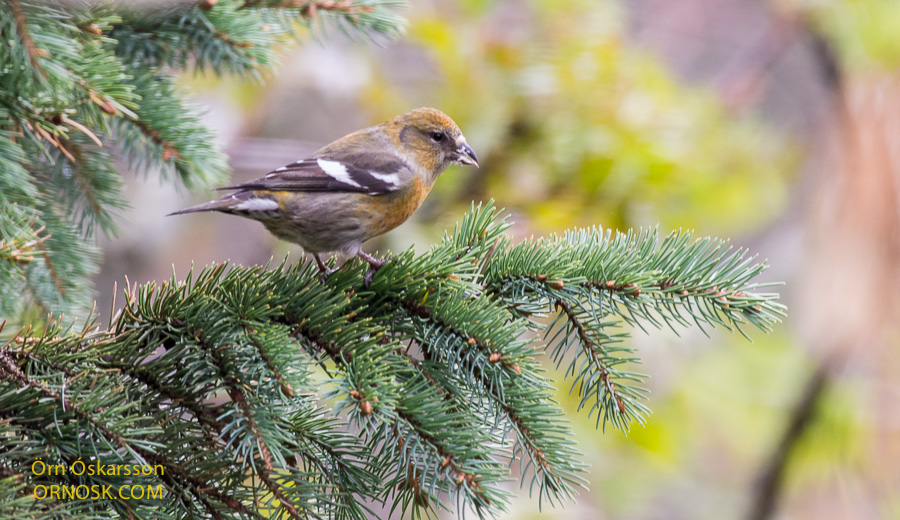 The White-winged Crossbill is a sub-species of the Europe one, called  Two-barred Crossbill, which is also a rarity having only been spotted once in Iceland.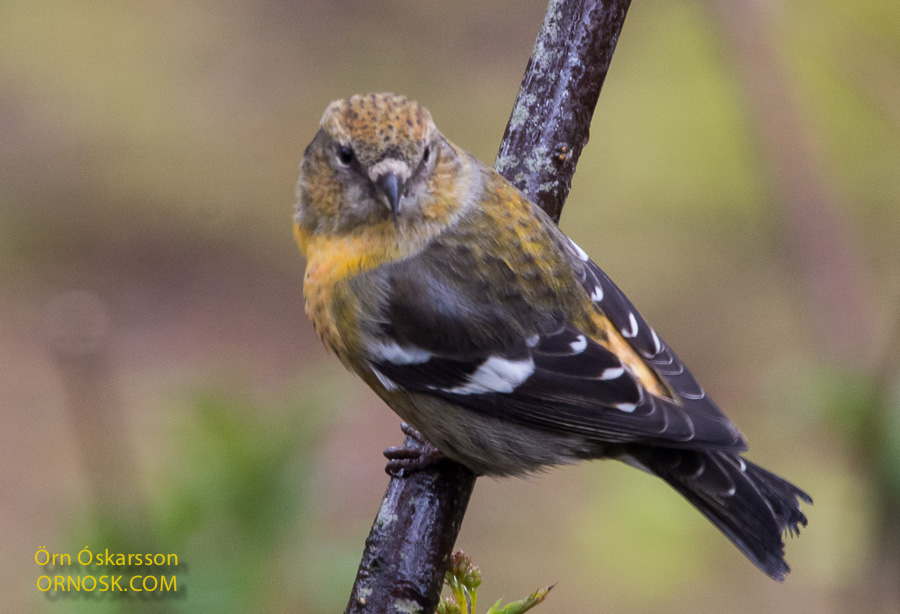 The White-winged Crossbills are finches, rather large ones, and their breeding area is in conifer forests across the northernmost areas of United States, Canada and Alaska. Their bills are especially adapted to getting the seed from conifer cones which is almost their only food source. They are not migrators but if food is scarce they may go with groups of Common Crossbills. They are smaller than the Common Crossbill and stand out with two white wing bars which give them their name.